New Toy: Logitech C270h HD Web Cam
New Toy: Logitech C270h HD Web Cam
This was not on the shopping list for today's trip to Lowyat Plaza … but you know lah that place … 😎
After accidentally tripping over my previous webcam, I've been using my Lenovo S-10 netbook and later my Thinkpad X220 for skype. It's actually quite convenient to be able to carry your laptop around the house and video conference from anywhere, but it also means I need to have my laptop on to receive calls, and since I'm in front of my desktop most of the time, that doesn't quite work out. At least that was my justification for spending unbudgeted money on this … 😎
i was quite impressed with the HD (720p) webcam on the thinkpad, so when I saw this I was quite attracted to it. I think it's the cheapest logitech webcam that features HD. Buying a webcam for Linux used to be a hit and miss affair, but most webcams these days support the UVC standard, and therefore work out of the box without any drivers on Linux.
I plugged this into my PC and it was instantly recognized in cheese and skype. There's also a built in microphone, so no need to bother with a separate mic and getting that to work properly as well.
The picture was quite clear unlike my previous VGA webcam (from a few years ago) with just fluorescent lighting, and most importantly the refresh rate was good too. At least that's what it looks like locally, I guess the final quality still depends on video compression and other magic tricks that video conferencing software does.
it has neat "leg" which lets you mount it by clipping it to your monitor or laptop display; alternatively if you fold it further in it makes a good stand for the camera to be angled upwards while sitting on your desk. As is pretty much standard on all webcams, a LED light comes on to indicate when it is active. Unfortunately, there is no physical slider to close the camera lens though, which is a reassuring feature to have.
For some reason, it comes bundled with a headset and microphone … the type that plugs into your PC's headset and microphone socket. I would've preferred if it didn't come with it and had RM10 off instead.
All in all, if you're looking for a good webcam that works on Linux, this is a decent buy at RM77.
The only other downside is having to dress up for work now … http://gizmodo.com/5842369/some-telecommuters-are-lazy-bums-that-stay-in-their-pjs-all-day
---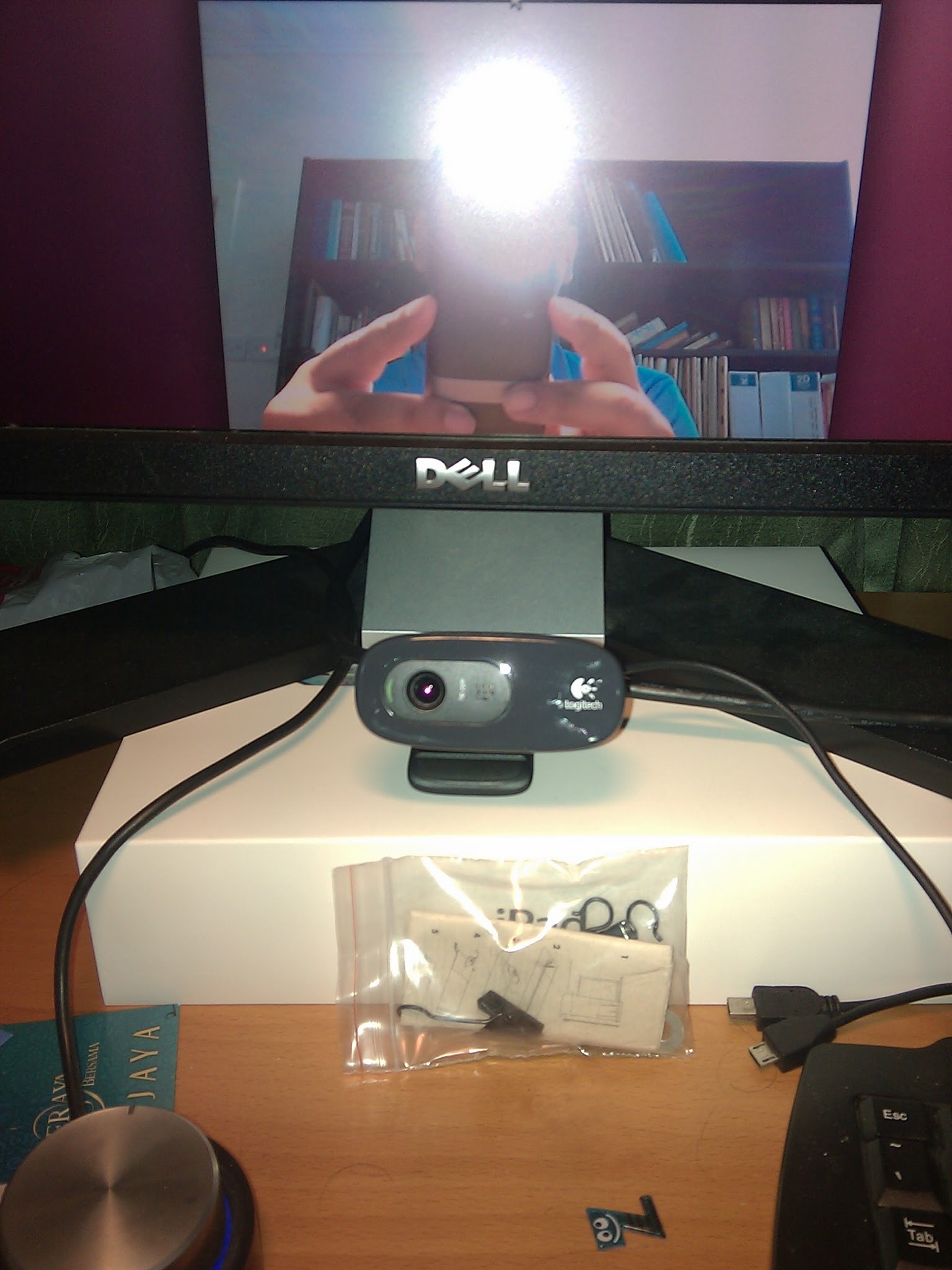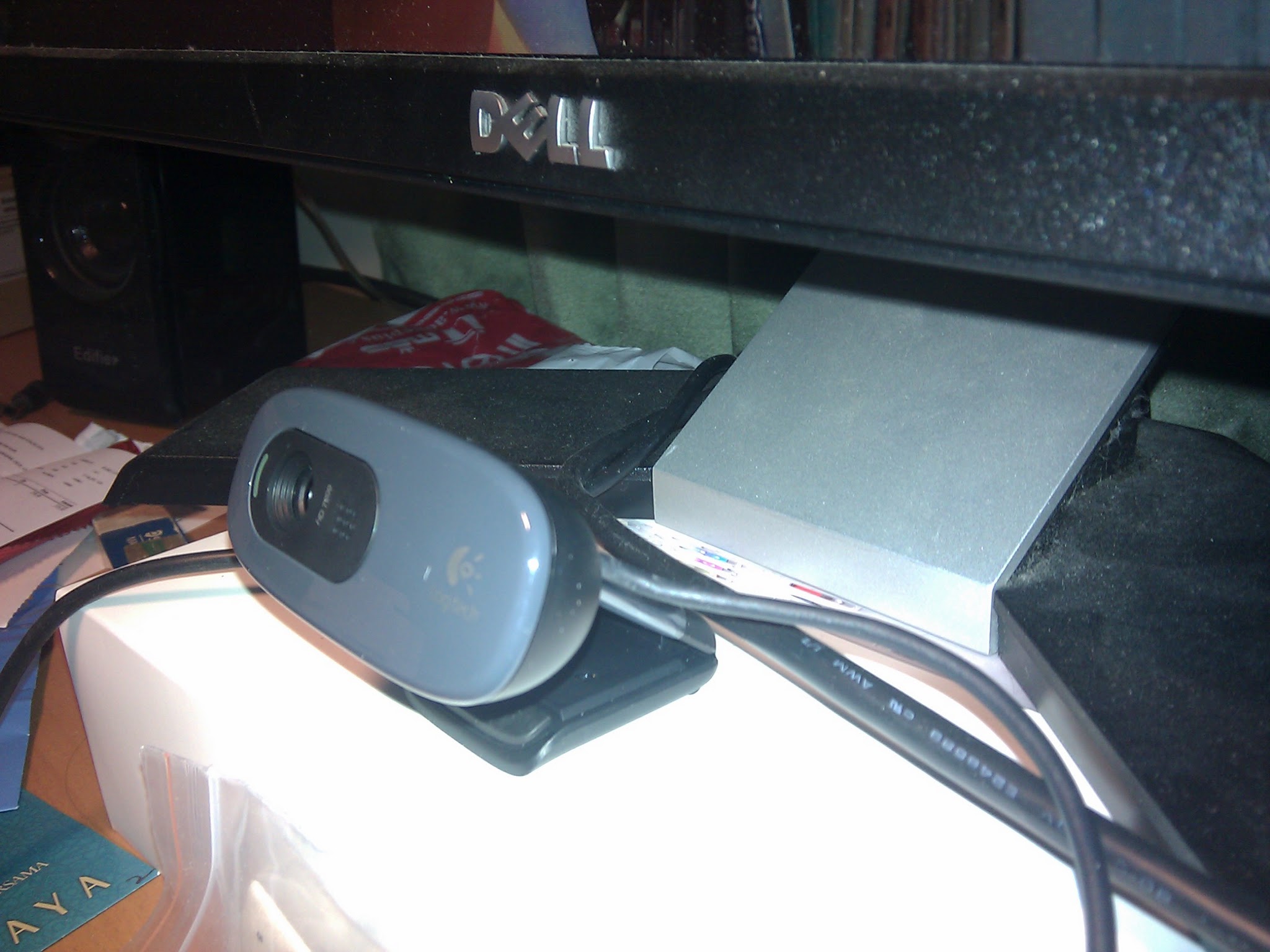 This post was originally published publicly on Google+ at 2011-09-25 20:24:03+0800