In Awe: YouTube Leanback and YouTube Remote
I guess I must have been really busy the last two months, as I seem to have not heard about Youtube Leanback at all. This is a special "mode" of viewing YouTube that is simpler and designed for big screen viewing, like when you've got YouTube on your TV via a PC, or on a second dedicated monitor.
It still runs in a browser, though it's expected that you'll run it in in full screen mode. When you first fire it up via http://youtube.com/leanback, you get a window and a number of channels that YouTube has made up for you, consisting of your own "channels", "favourites" and a few other automatically created collections based on your playlists. The videos play without any other controls on the screen, just like your regular TV. You can click to bring up a small control panel:
If you start typing on the keyboard, it initiates a YouTube search, in a nice big tv-friendly font at the top of the screen:
and those searches become a "channel" that you can select from:
Navigation seems to work nicely with arrow keys (i.e. easily done with a basic TV remote control too) or mouse, although you'll need QWERTY keys to do a search.
Killer Feature
As if that's not enough … there's a "YouTube Remote app" for android. Here's how it works: After downloading the app, you sign in to it with your YouTube account.
Now if you have YouTube Leanback running on your TV or PC, your android phone can act as a remote control for the TV. By remote control, I don't just mean play, stop, rewind, skip and so on (which it does have), but you can actually use your phone to browse YouTube, search for videos, and queue them up for playback on your large TV!
The UI is really slick, you swipe left and right to view "your" various channels. If you've organized stuff into playlists, they're all accessible just by swiping:
Tappiping on any video in a channel starts it playing on the big screen:
You can also search for videos on your phone, which creates a "channel".
If you don't want to play the video immediately, instead of tapping on the video, you can press the "+" button, which adds it to the "queue":
And whatever is in the queue, plays on your TV:
With this, your android phone becomes the perfect companion when tv watching … while the video is playing, you use it to browse and queue up what to watch next!
And as if that wasn't enough…
The YouTube Remote works without a TV too … if you launch it and disconnect from YouTube Leanback, a video window runs at the top of your phone's screen, and you can use the same UI to queue stuff for playback in that window.
… And if you decide the screen's too small, just hit the connect button, and the video continuous playing seamlessly back on your TV!
It's ridiculously amazingly good stuff!!!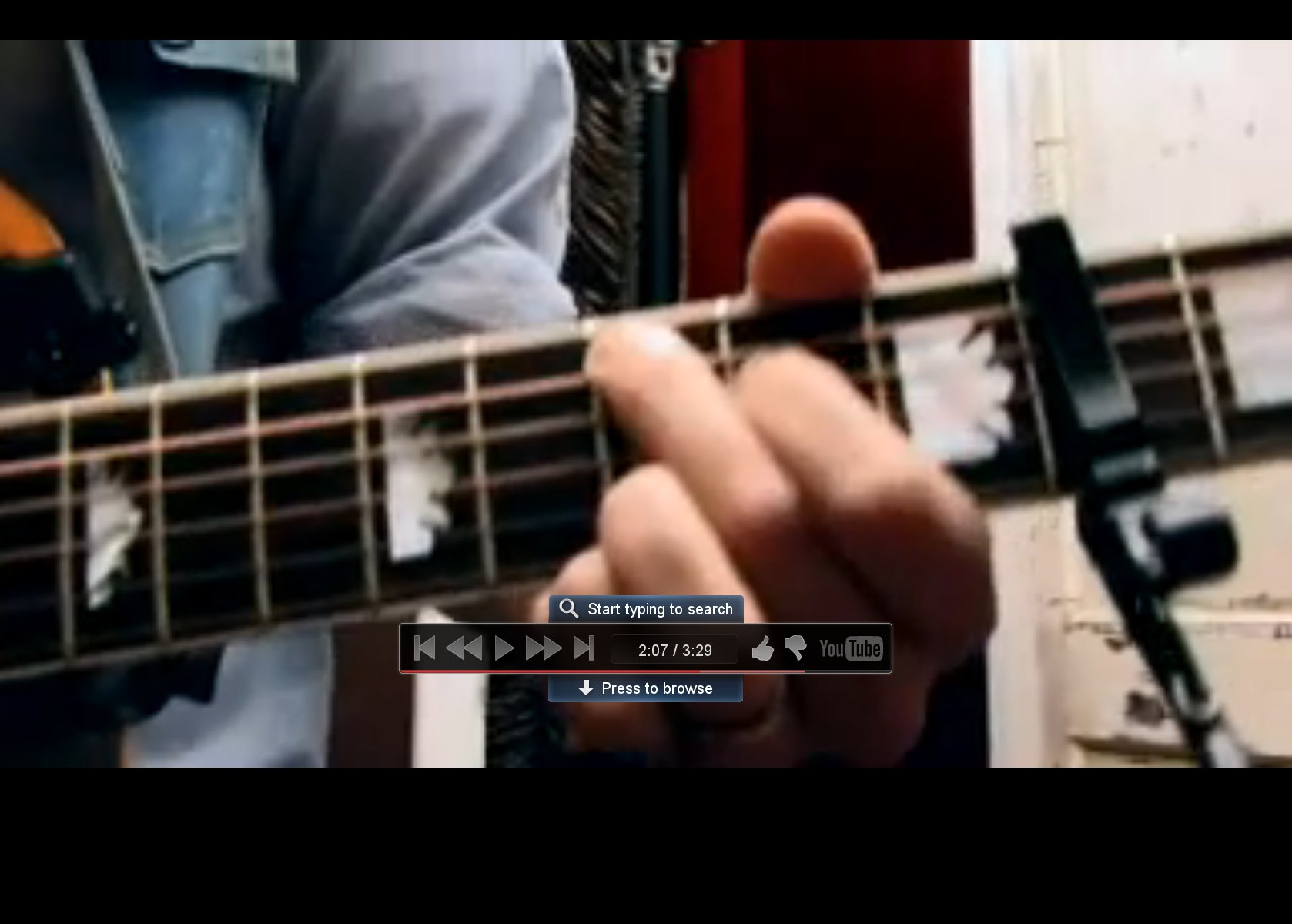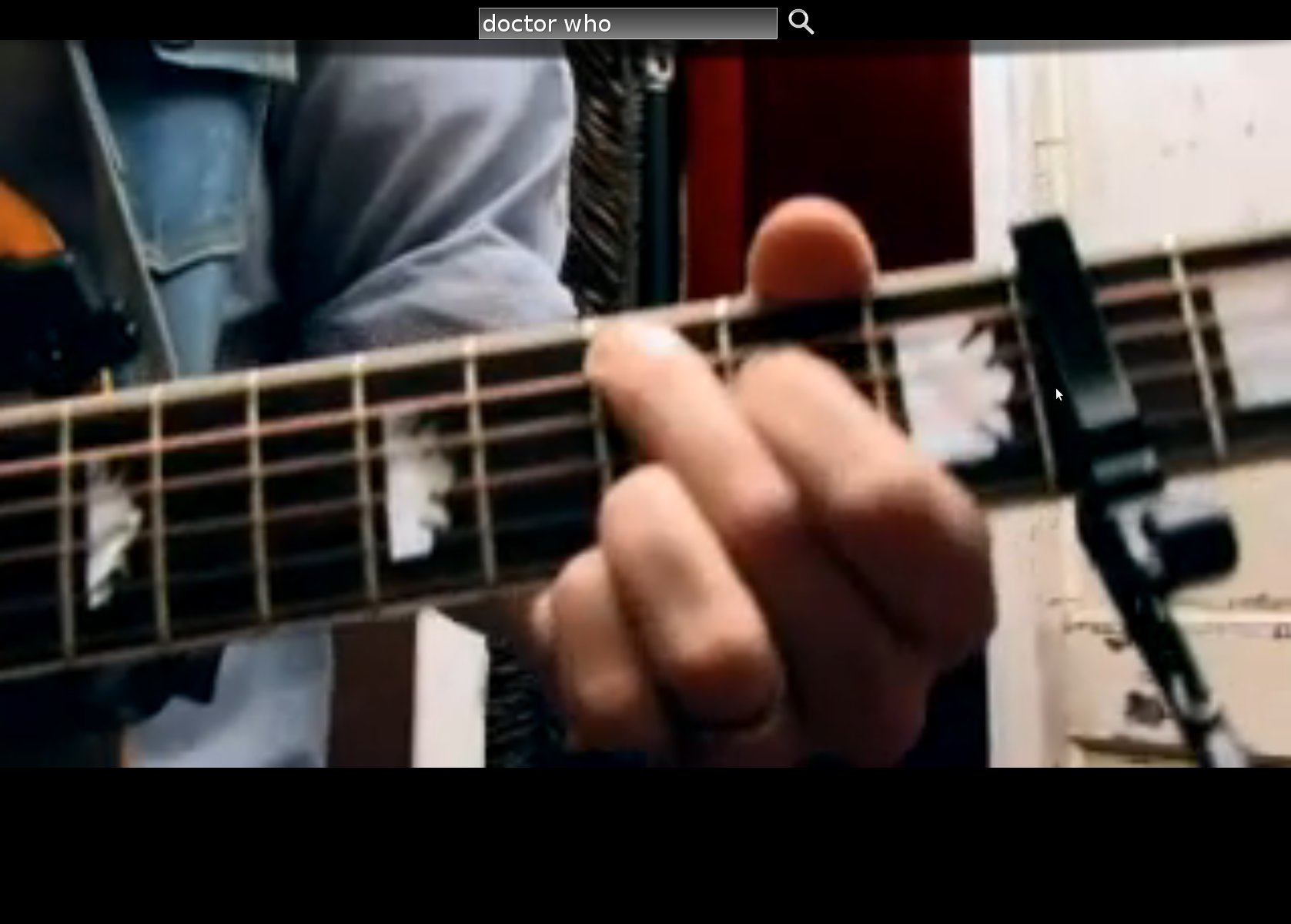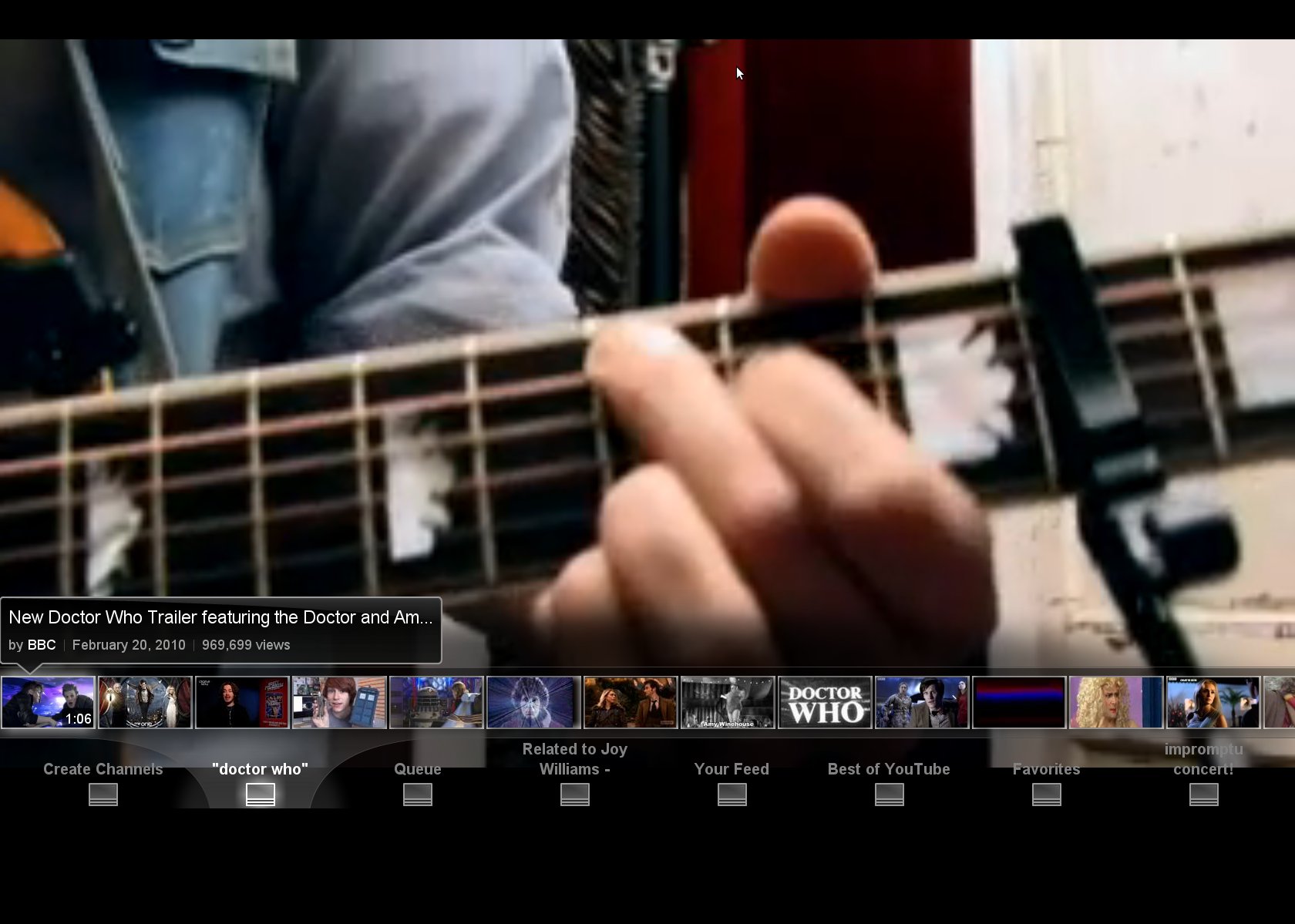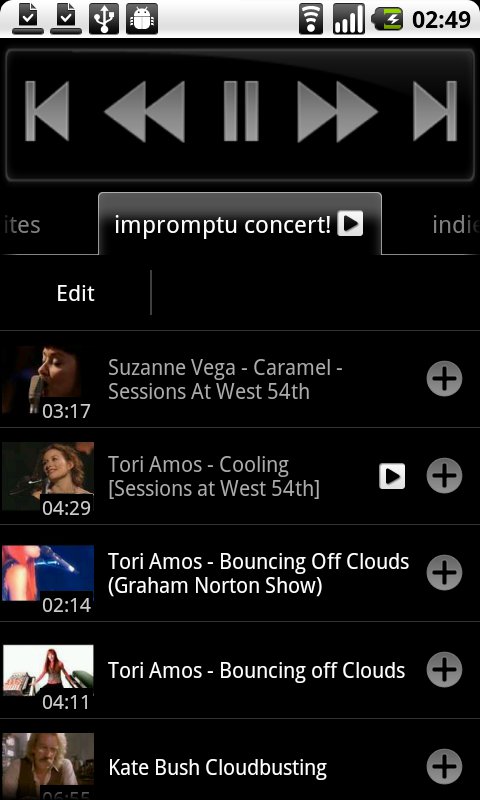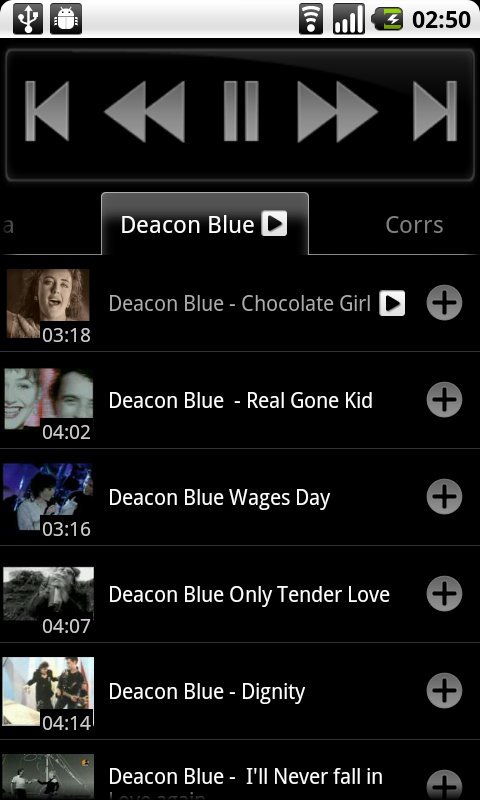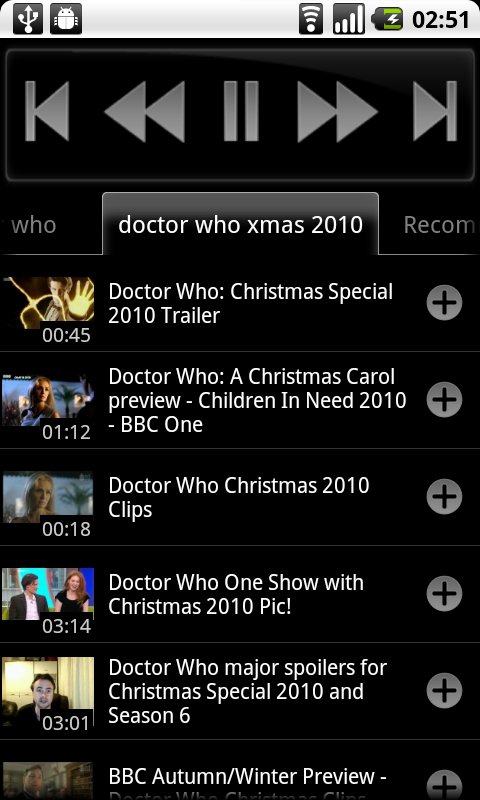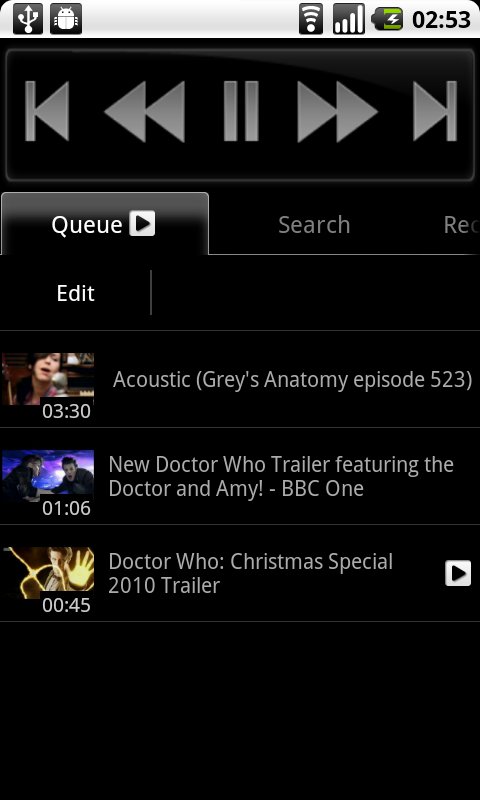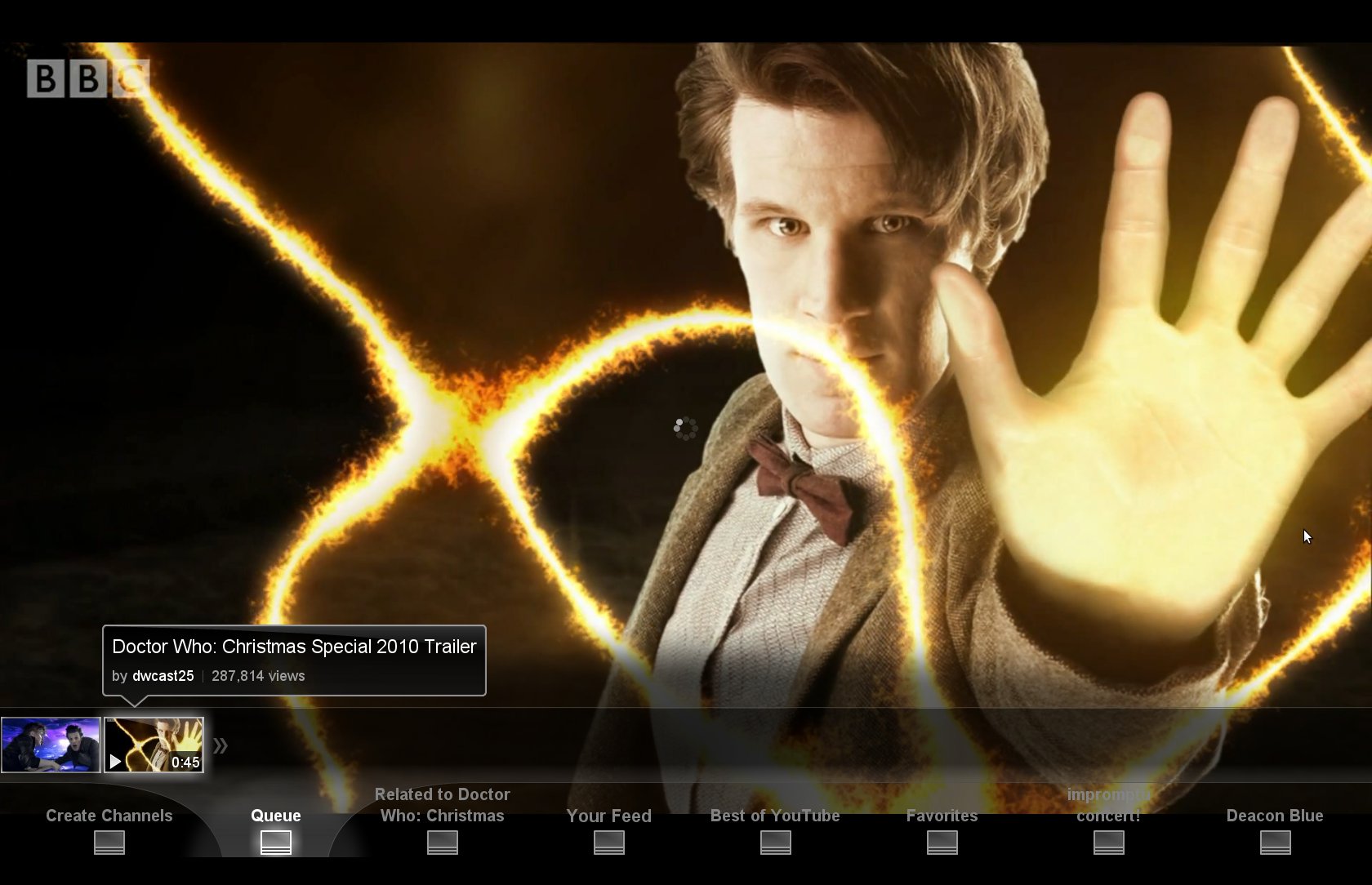 This post was originally published as a Facebook Note at 2010-12-17 03:17:58 +0800.