New Gadget: Portable Electronic Scale
When the postman rang the bell today I was wondering what it was as I didn't remember ordering anything recently. To confuse matters further, it was labelled "USB Interface":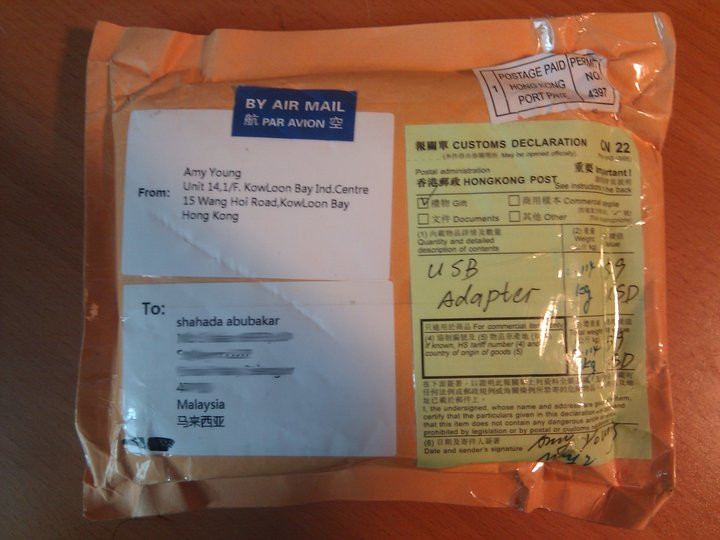 Only when I opened it did I remember my post from two weeks back: "Tried to sleep at midnight, failed. Listened to music on phone, got bored, browsed internet on phone, got on ebay, "hey that's useful!" … And a few taps later have ordered and paid for another gadget. All without getting out of bed!".
This was the "useful gadget":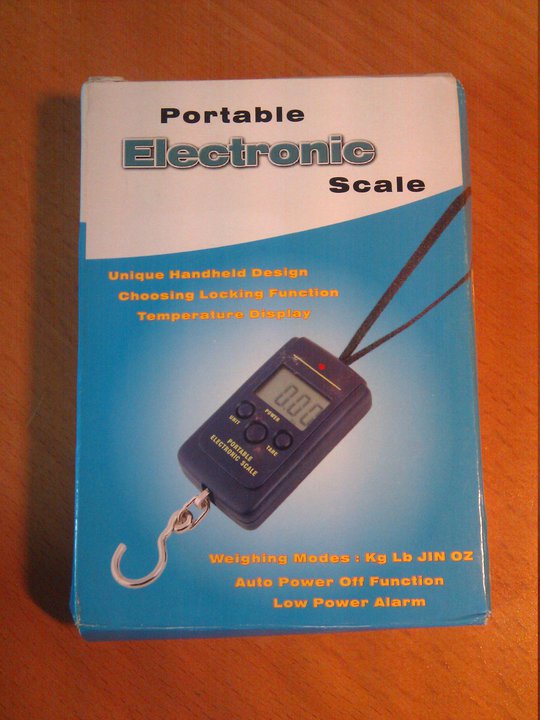 It's extremely light itself, and weighs loads from 20g to a maximum of 40kg (probably more than my baggage allowance will ever be).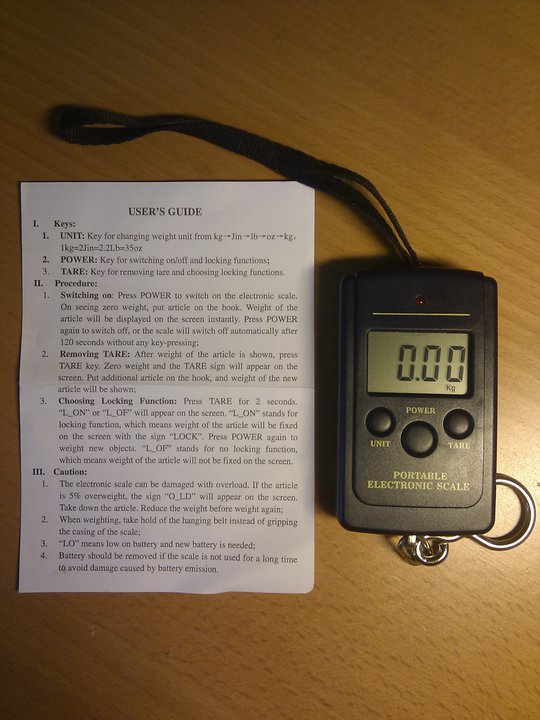 So no more guessing the weight of my bags when travelling, or dragging luggage to the bathroom to try on the weighing scales there.
Cost: USD7.55 / RM24.25 including shipping.
(.sha wanders off weighing stuff around the house)
This post was originally published as a Facebook Note at 2010-05-13 16:09:42 +0800.