New toy: Sunnies!
Those of you who see me regularly in real life will know that I am a vampire that cannot handle bright sunlight, and will always be seen with a pair of sunglasses when out. if I ever find myself outside without a pair of sunglasses, I will end up with a major headache and searing pain in the back of my eyes, which only an overnight sleep will "reset".
I have one "good pair" and a whole load of cheap ones bought at petronas petrol stations when I discover I've left the good one at home. Recently though, I discovered my good one had a new feature:
I don't know how that happened, it was fine the last time I saw it … left it on a table, next thing I knew it had a crack on it. anyway, it's already been a few years, and as you can see in the photo the tint is wearing off around the sides.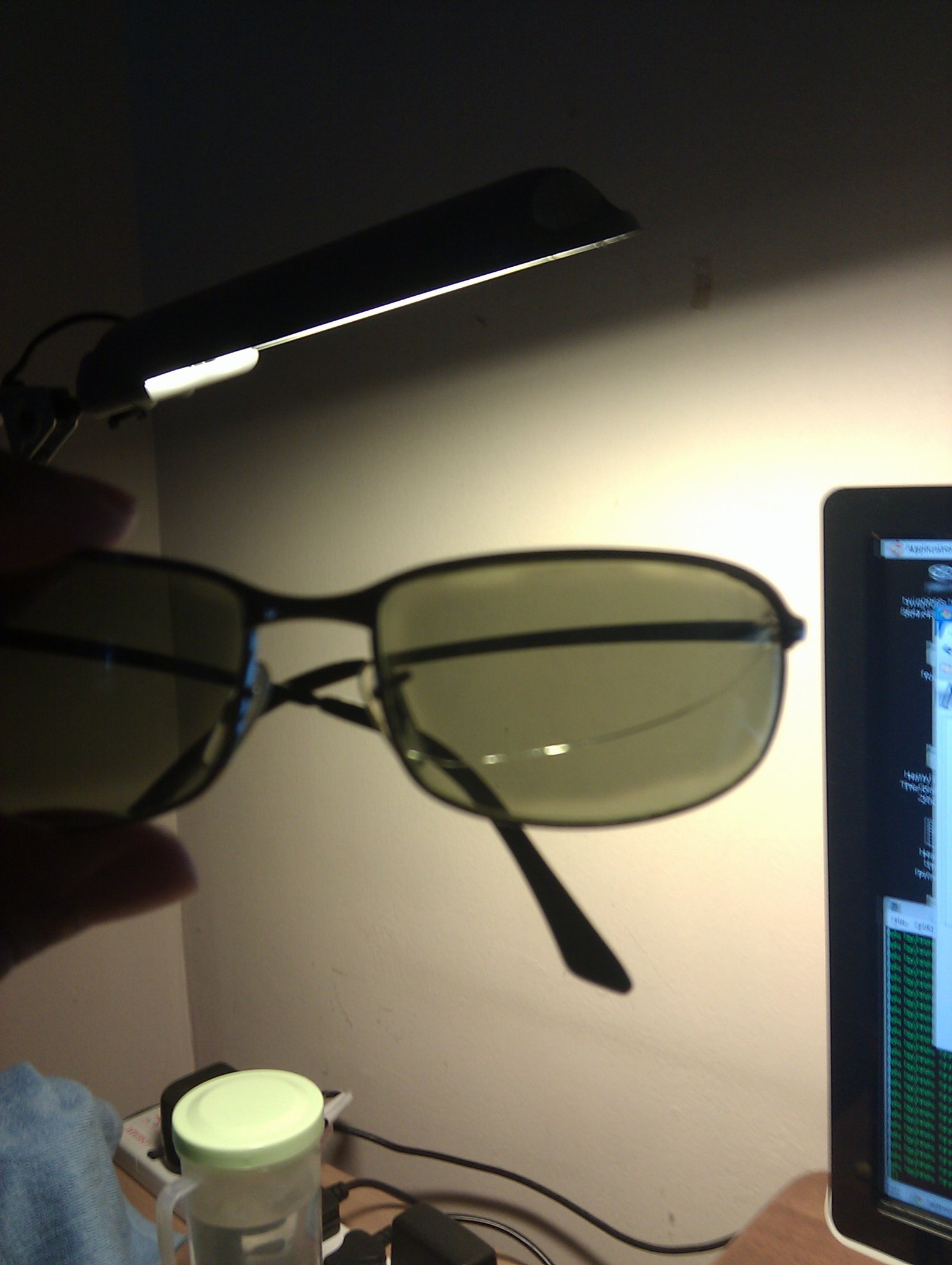 So no choice, went out to Kinta City and bought a new pair: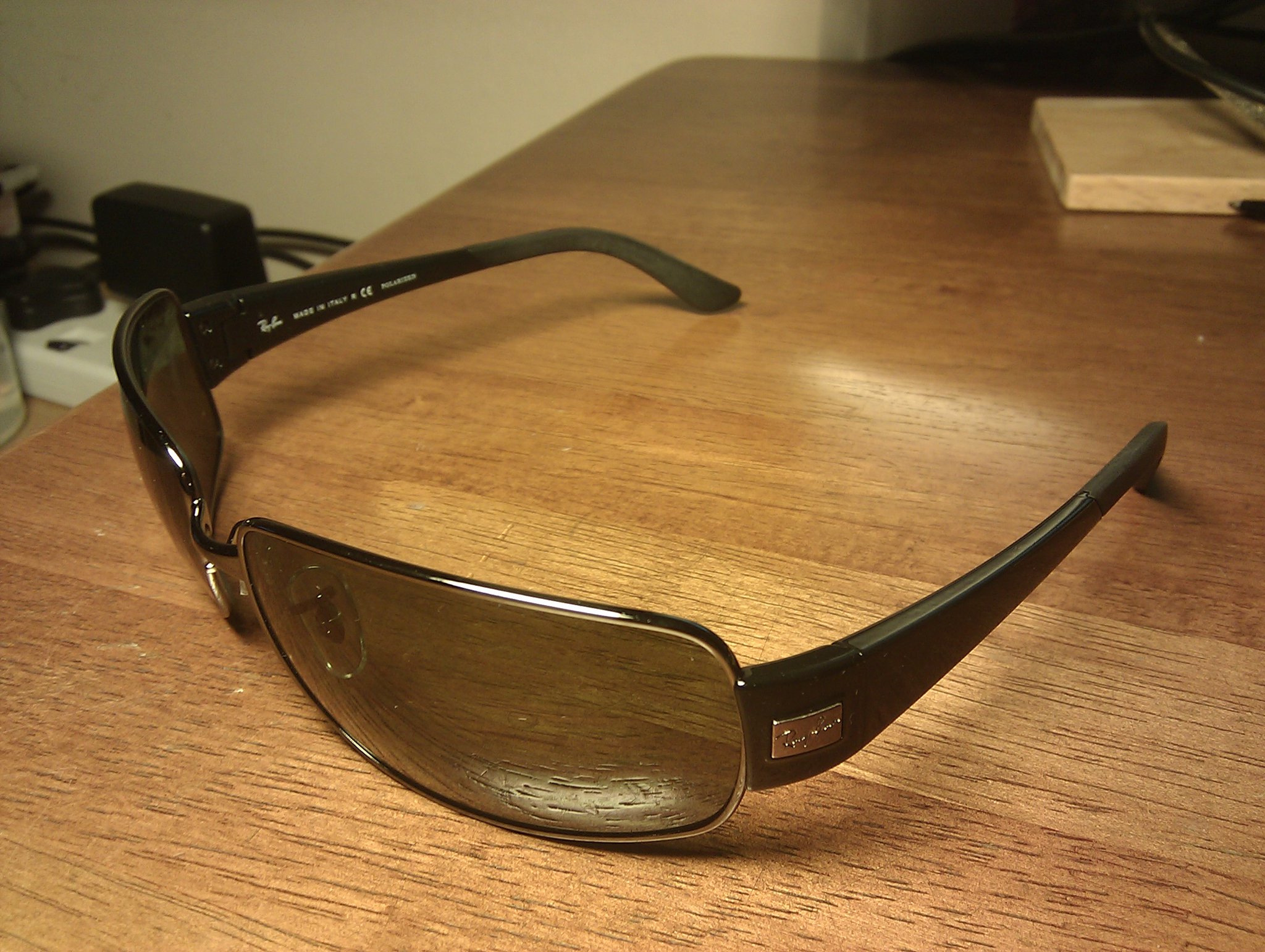 There used to be a time when I was happy with the regular Rayban G-whatever lenses. Then the last time around the shop assistant showed me the Ray-ban Polarized lenses and I was instantly hooked. They cost almost double, so I can't afford this kind of thing to happen too often.
Interesting fact: In 1999, Bausch & Lomb sold the Ray-ban brand to the ItalianLuxottica Group who moved the factory to Italy. I wonder if the quality is much different than my Alfa 156 then .. hmm … 😎
This post was originally published as a Facebook Note at 2010-11-21 17:18:57 +0800.