New Toy: Apple iPad
what? What? WHAT? did you read that right? .sha — the android/google lover has gone and bought an iPad????
Well it all started about 3 weeks ago, when we were in Ipoh and my 2-year old daughter started playing with her granddad's iPad. She already is aware of youtube and we've spent countless hours sitting at the PC calling up her nursery rhymes on request. But with the iPad she discovered something new … independence from mummy and daddy! within a few hours of watching us use it … she pushed our hands away, and could go all the way from switching on the unit, unlocking it, launching youtube, and calling up her favourites. And she loved it. So what to do, right?
I was actually keen to get an android tablet, but the best you can get now is one on Android 2.2 Froyo, which, while it works fine and some of the features can run rings around the iPad, is not "designed with tablets in mind", so I figured I should wait till next year for my android tablet. But what about Alia's tablet? After all, is it fair only I get to play with the new gadgets and she gets the cardboard boxes to play blocks and make castles with?
My in-laws came down for the weekend and brough their iPad along as well, and before anyone knew it, "the wheels on the bus" was playing again …
I spent the weekend looking for the best iPad deals on www.lowyat.net. You can't buy them directly from apple here. The local traders of course rise up to the business of bringing them in from Singapore, for a premium of RM100-RM300. Some will even help you with warranty claims later. The best I found for the entry level 16GB WiFi only iPad was RM1750, and that's before adding in the screen protector and required case.
I'm fine with a WiFi only set, as every home we find ourselves in has WiFi, and when I'm on the go my Nexus One will create a mobile WiFi AP over 3G/HSDPA for me. But was 16GB enough? If it's just for Alia's youtube stuff and some kiddie apps, it should be fine, but what if *I* started using it? There's a whole load of content on iTunes (*US*) store that could easily get addictive … hmm … these things aren't like android devices were you can just swap MicroSD cards to increase media capacity — you have to buy a whole new unit instead — so it's important to get the right model.
The 32GB sets were selling for RM2150 and the 64GB sets were around RM2500. 64GB is the "safe buy" as that's the largest size you can get … but it's also a whole load of money. What if Alia drops it, there goes all the premium I paid for 64GB.  Hmm … tough call.
Then I came across an ad … someone offering a 3-4 month old used 64GB unit, for RM2300, and willing to consider further discounting to RM2000 if without the case. I figured I could get my own cheap case, and after some consultaltion with iPad gurus, sent and SMS and asked if it was still available (the ad was posted about 3 weeks ago, and LYN individual sellers have a habit of not updating their posts when an item is sold). Hmm … no reply on friday night … no news on saturday … grrr … by Sunday I had pretty much given up, and decided to settle for a 32GB unit, and was going out to buy one first thing monday morning and put an end to this waiting nonsense.
Itchy fingers … 1:00AM on Monday and I hit my bookmark for search forum.lowyat.net for "WTS" "IPAD" and … hey … that 3 week old ad for the 64GB used set is back at the top of the list … no new comments … oh … the seller's edited his post to say he was busy over the weekend, and suddenly had a few offers for RM2000 without the case … the first one to offer RM2100 would get it. Hey, that's cheaper than a 32GB set right? where the heck is the PM button *scramble* … I quickly posted to state my interest and offered to COD nearby (the fellow said Sungai Buloh or Damansara Area). Now let's see if I was the first …
Next day 11:00AM get a PM back, he's in Damansara Damai, can we meet at the McD there? woohoo … set appointment for 5pm.
The thing with lowyat.net forums is that the forums are so diverse and interesting that you'll almost always find a topic of interest there. The side effect of that is that you're dealing with anyone, you're likely to do a "search for forum posts" and find out A LOT about the other guy. So even before we met, I'd got his real name, the fact that he also bought a nexus, works in Singapore, etc. Meanwhile, he knew I had a nexus one too, thought he thought I may be working closely with TM on their UniFi project as I had many posts on it.
Anyway, he had some problems clearing the data on the unit, and had to go home to fix it … the WiFi in McD was crap that day. Turns out the guy's currently renting a unit in Armanee (he's malaysian, working for a singapore company, temporarily on a project back in Malaysia) … which is also where I have a unit. He also works from home. Interesting … is Sungai Buloh/BRP/Damansara Damai/Kota Damansara a "work from home" zone, as I know quite a few people who do this.
I thought of going over to armanee and waiting there, but seems my friend staying at my lot is away, so I opted to stay in McD. Almost half the tables had laptops on them. Seems to be a popular alternative to going to a cybercafe (the McD in BRP here doesn't seem to have as many laptop users, it's mostly a mamak-alternative for groups of people to lepak).
Anyway, the guy came back, he'd also brought along an XP installer of itunes which I tried on my netbook, got it to sync with the ipad easily, so with everything ok, I paid the chap. I think he felt bad for making me wait, so decided to throw in the casing for free, as he didn't think he wanted to bother selling it separately anyway. It's not particularly nice (truthfully, it's awful) but I've set my mind up on an upgrade when my in-laws return from the US in January.
We carefully made our way out of McD while watching our backs (in case someone was viewing the whole transaction and mugs us! *grin*).
Got home … "Alia, guess what this is?" — and that was the last I got to use it until she went to sleep at 10pm.
she's got her own gadgets now … 64GB WiFi only, 3 month old set.
Now have to figure out iTunes and all that stuff. I can't quite decide if I should sync it to the Win XP on my dual-boot netbook, or XP under VMWare on my Linux box. Not too sure if it can do both, it seems to offer to zap the library on the unit if I try it with a new iTunes.
Also going to try and create a US itunes store acount so I can buy content from there (Apple employees who just read that, please disregard that statement). You can do it with a Gift Card, similar to my Amazon MP3 store trick; and itunes doesn't even check the IP so you don't need a VPN.
Was going to ask my US relatives there to help my buy a itunes gift card but it seems it was not necessary … there's a seller on Lowyat forum offering gift cards. Seems legit, I PM'd him at 23:17, he gave me his account number, I banked in the money, and by 23:40 I had an itunes gift card number.
Oops … I think Alia's drained the batteries … time to charge!
PS: Yeah, I know that's not the current apple logo, but to me that will ALWAYS be the apple logo, as that's what I grew up with. And after 25 years … I've actually bought my first apple product! Wait, maybe buying it second hand doesn't really count *grin*. I didn't have to queue up for hours at the store or anything like that, haha!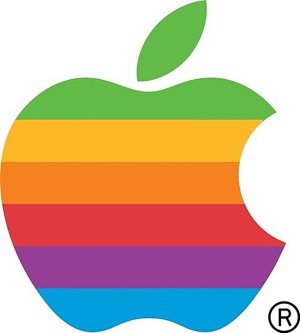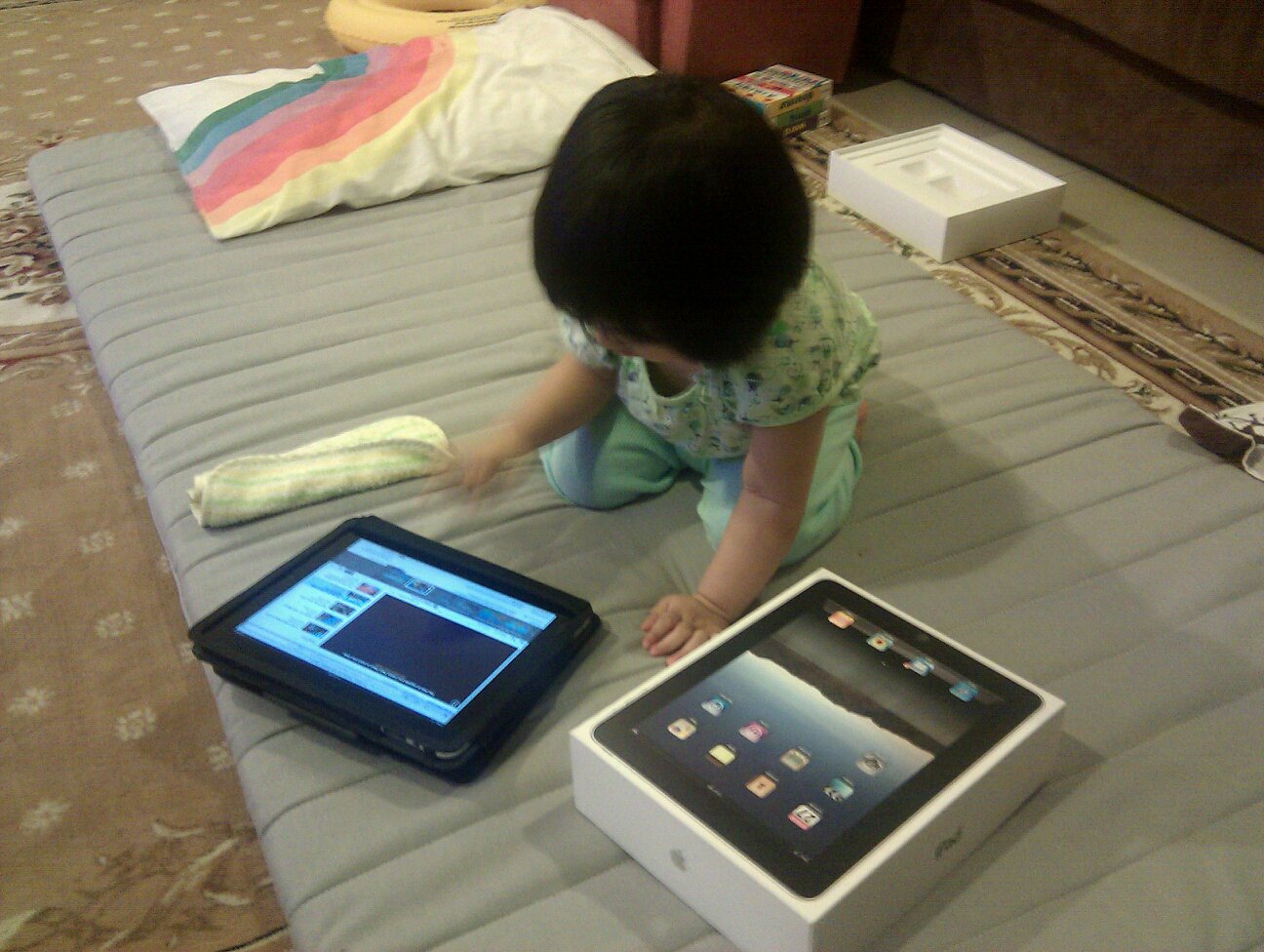 Alia
This post was originally published as a Facebook Note at 2010-11-30 01:03:45 +0800.