Yet Another Dent
So there I was minding my own business at the carwash, while sitting and admiring my Alfa 156. Once all the dirt had been cleaned up, it looked spankingly good, despite it being washed right next to a flashy 7-series Beamer. it's probably worth less than a tenth of the beamer, but when it comes to pure sexiness … you still can't beat the italians.As I was reversing out of the car wash, I was being extra careful not to hit the beamer (especially since the owner was around) and what has to happen … bang … hit a pillar with the front side of my car.
My first dent on the sexy bella.
Not to mention also smashing the side repeater.
Wonder how much this will cost to fix? More importantly, where to get it fixed without some idiot messing things up further?
cry
---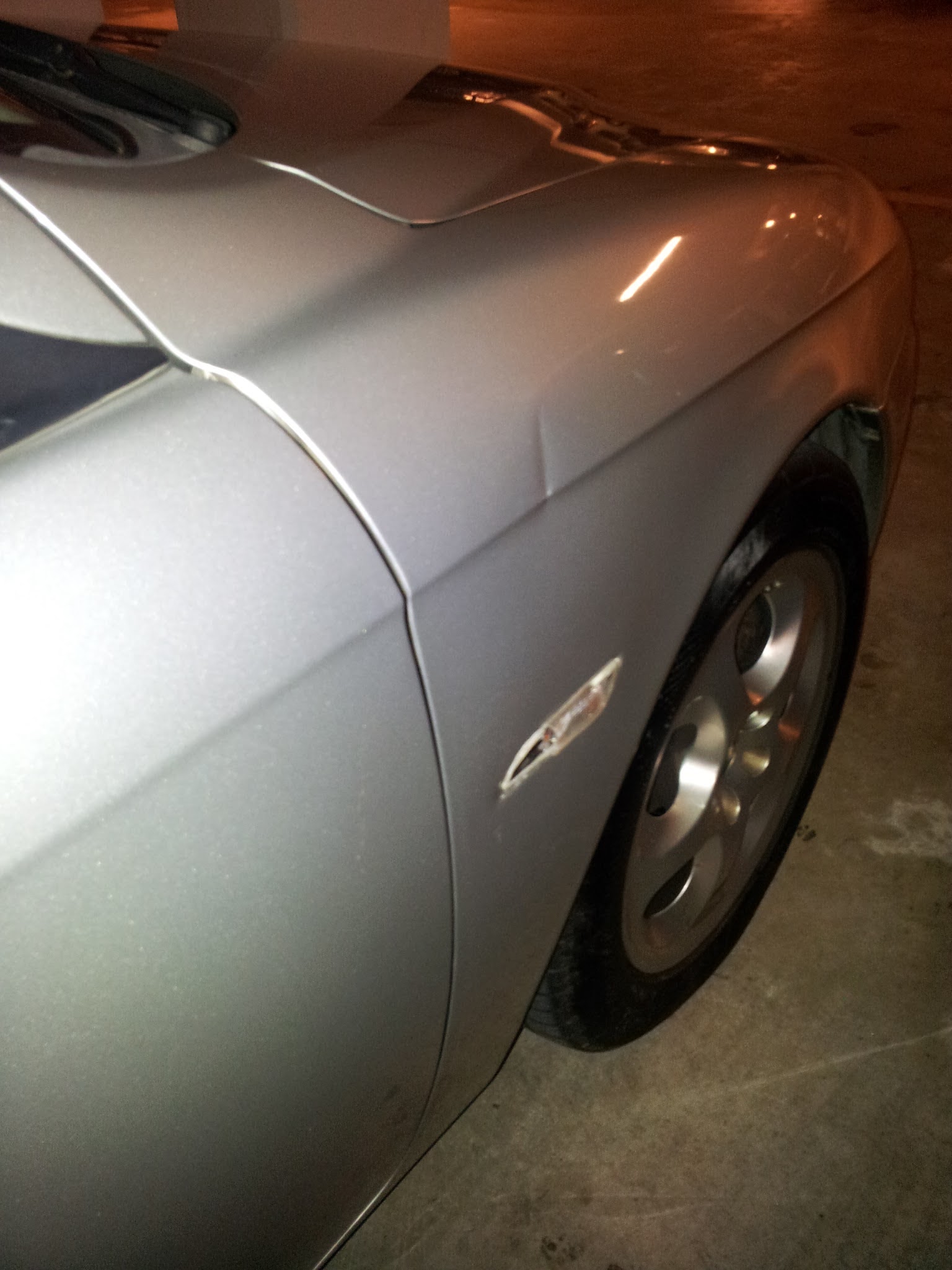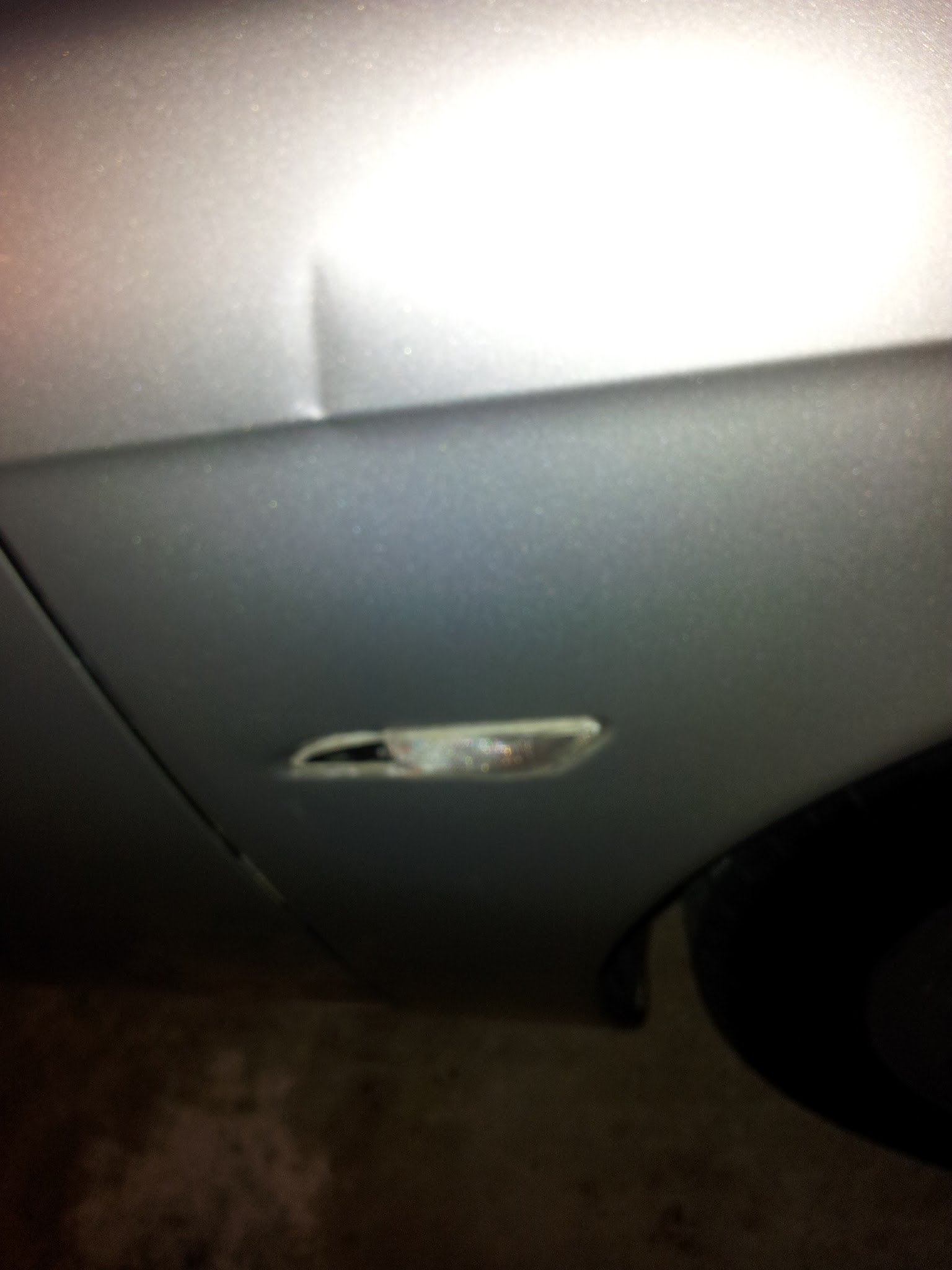 ---
Comments (3):
2012-11-16 15:40:33+0800 Namran Hussin i had similar case few years back .. tend to ignore the small pillar when looking at the bigger ones. 🙂
2012-11-18 14:28:45+0800 Mohd Misnan Saw 156 stopping at roadside at Jln Sg Buloh infront of TSB this afternoon, was it you?
2012-11-18 21:53:19+0800 shahada abubakar Nope … another one bites the dust hehe.
This post was originally published publicly on Google+ at 2012-11-15 02:17:54+0800