Alia: First Post!
Got this IM just now:
(09:36:43 PM) mazni (gmail): nmmffsss`AAAAAAAASSSDC BB VVV V BBBBBBBBBBBBBB BBBBBBBBBBBBBBBBBBBBBBB NNNNNNNNNNNNN NNNNNNNNNNNNNNNN LQNNBNGGHJ.

(09:36:49 PM) mazni (gmail): XXV
Eh, why is my wife sending me IM when she's on the PC just next to me … Hmm she's not even typing! Something on the keyboard? No … hmm … account hacked?
Then it dawned on both of us … and we both burst out laughing … Alia my 2-year old was sending me her first IM from her mummy's laptop downstairs.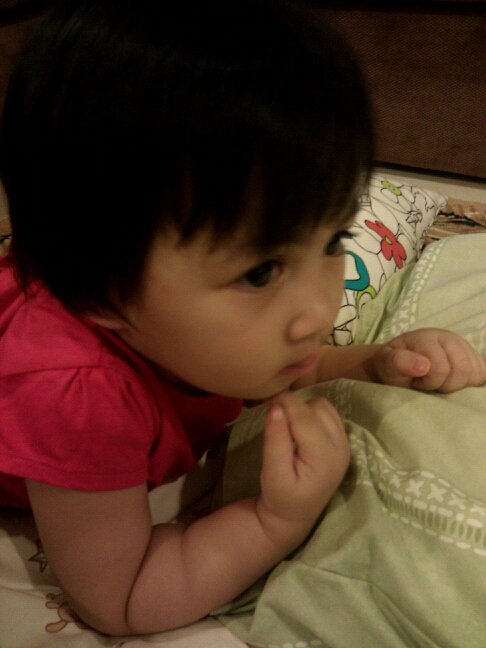 Alia
This post was originally published as a Facebook Note at 2010-12-16 00:55:29 +0800.