Blast From The Past
My parents wedding (back in 1970) made it into the local papers and also the company newsletter … I found these in the house and decided to scan them for posterity.
BOAC News, 4/6-71 "Doing it in (Malay) style …"
Little did Said Abubakar, Station officer Kuala Lumpur, realise when he visited London four years ago on a training course that our picture on the left would be a direct result.
For it was then that he met Patricia Manuel, a native of Burma, who was working in Vending and Shops. She now changes her name to become Suraya Abubakar.
Both her parents flew from London to the Malay-style wedding, which also included a "solidarity" dinner attended by various communities from Pontian (Said's district), a dance and even a pop group to play during the ceremony.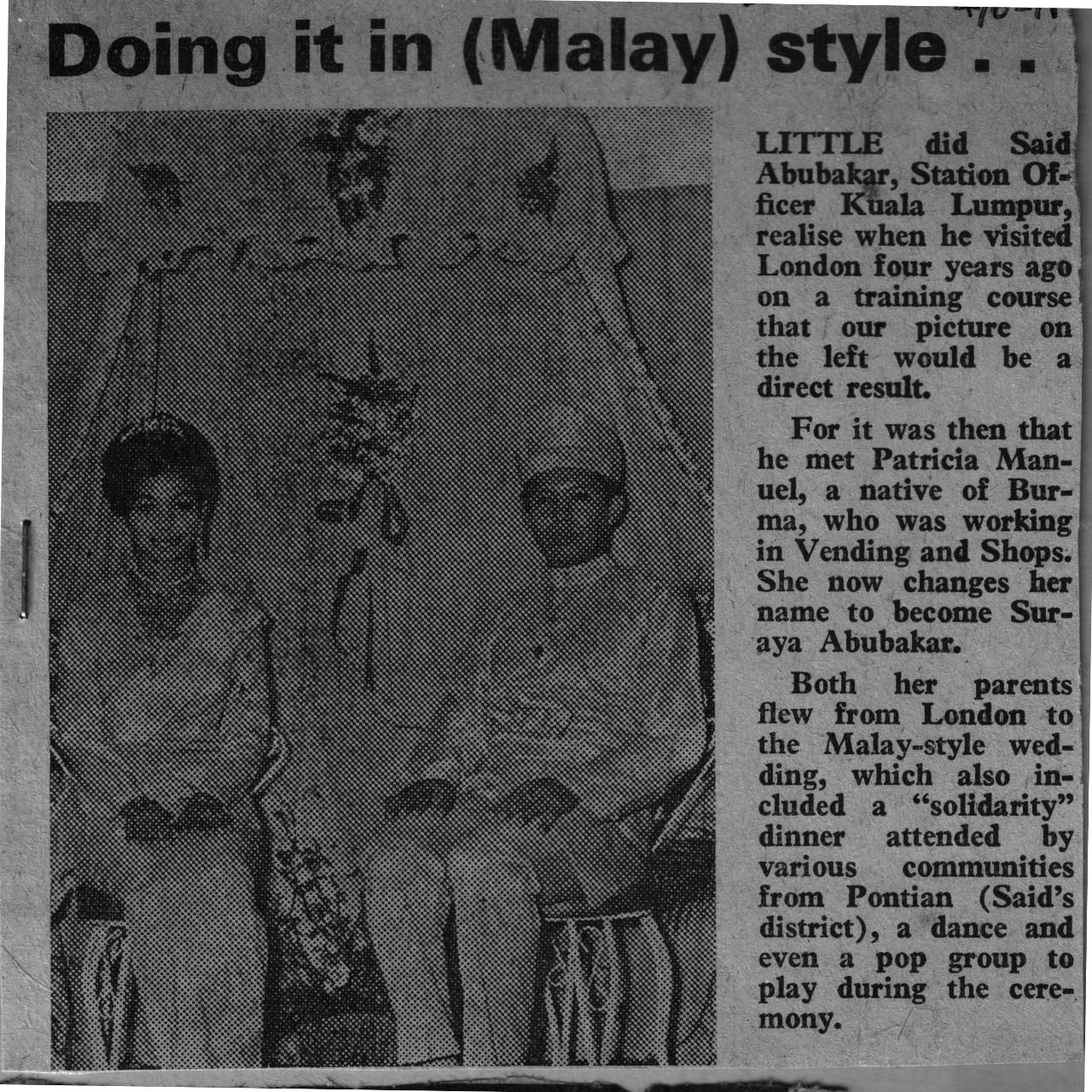 Berita Harian, Rabu, 21 April, 1971 (25 Safar 1391) – "Bertemu di London berkahwin di-Malaysia"
Pontian, Selasa. — Sarjan Mejar 7522 Abu Bakar bin Hassan, Balai Polis Pontian, telah mengadakan Majlis Perkahwinan ana laki2-nya Enche' Md. Said bin Abu Bakar (29 tahun) dengan Suraya (21 tahun) di-kawasan Balai Polis Pontian dengan meriah-nya baru2 ini.
Enche Md. Sa'id ia-lah pekerja sharikat BOAC, Kuala Lumpur dan Puan Suaraya ia-lah Pekerja BOAC London. Puan Suraya ia-lah Bangsa Burma nama asalnya Patricia, telah memileh nama Islam-nya SURAYA dan menikah di-Kelang, Selangor baru2 ini.
Enche Md. Sa'id telah bertemu Suraya dan jatoh chinta sa-waktu beliau menjalani kursus sa-lama dua tahun di London dalam tahun 1967 dulu hingga membawa ka-jenjang pelamin.
Sa-masa perkahwinan mereka dilangsongkan, ka-dua ibu bapa-nya serta keluarga-nya dari London turut hadhir bersama2 dan mentatakan kagum dengan istiadat Melayu.
Di-sabelah malam di-adakan jamuan "Muhibbah" berbagai2 kaum serta majlis tari menari.
Kugiran "Nirmala Combo" yang di-ketuai oleh Enche Idris Muhamad dari Serkat turut menyerikan Majlis tersebut.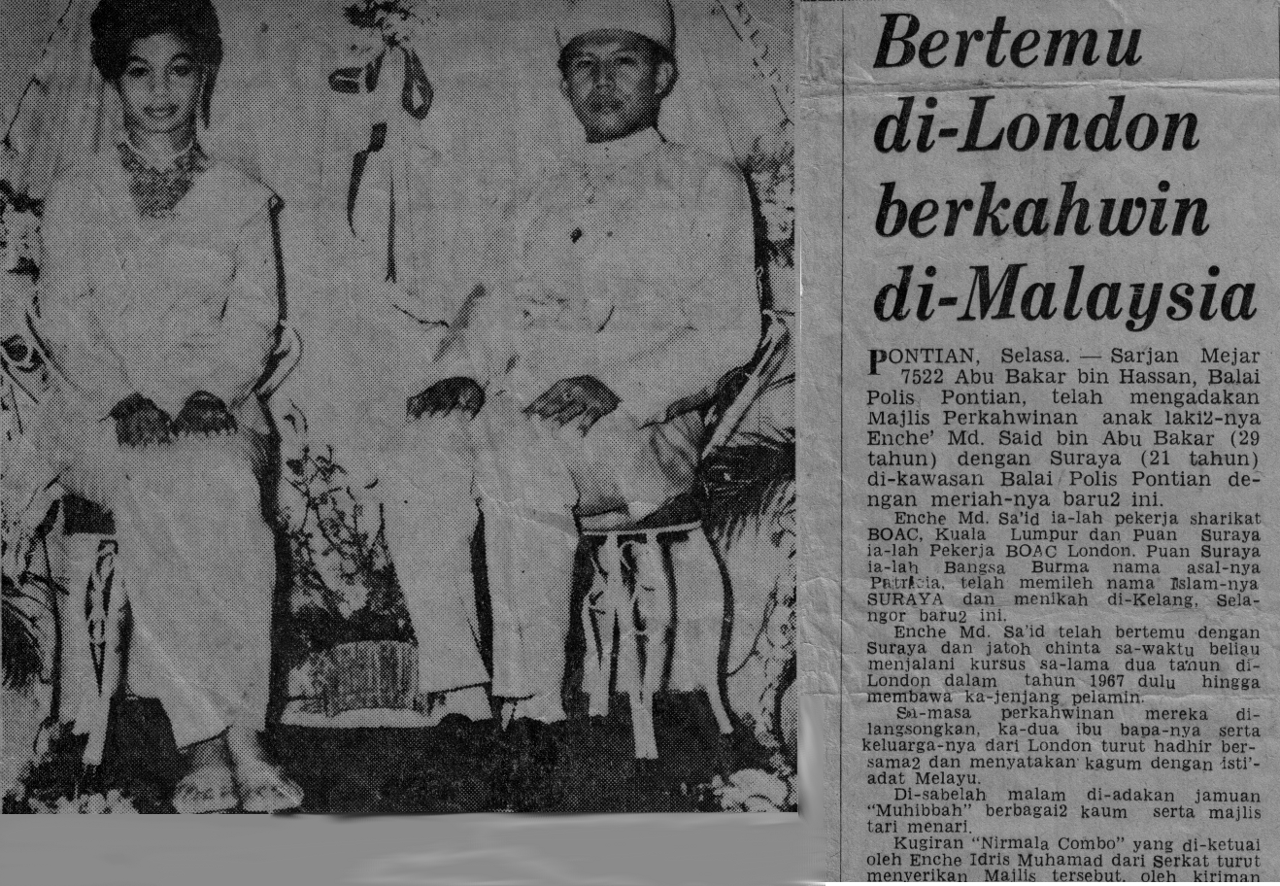 Originally created with EverNote at 20110611T141842Z