Grilled Chicken Fajitas
Yesterday I had finished most of my leftovers, so rummaged through the fridge to see what to make next …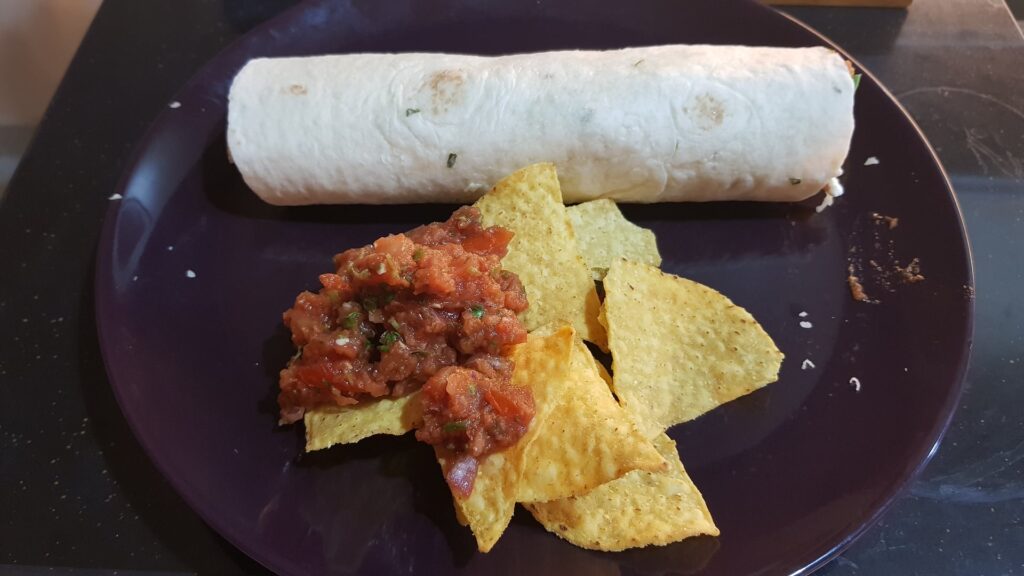 I found tortilla wraps, chicken breasts and capsicums and therefore I decided to make Grilled Chicken Fajitas with a salsa dip to eat with nachos.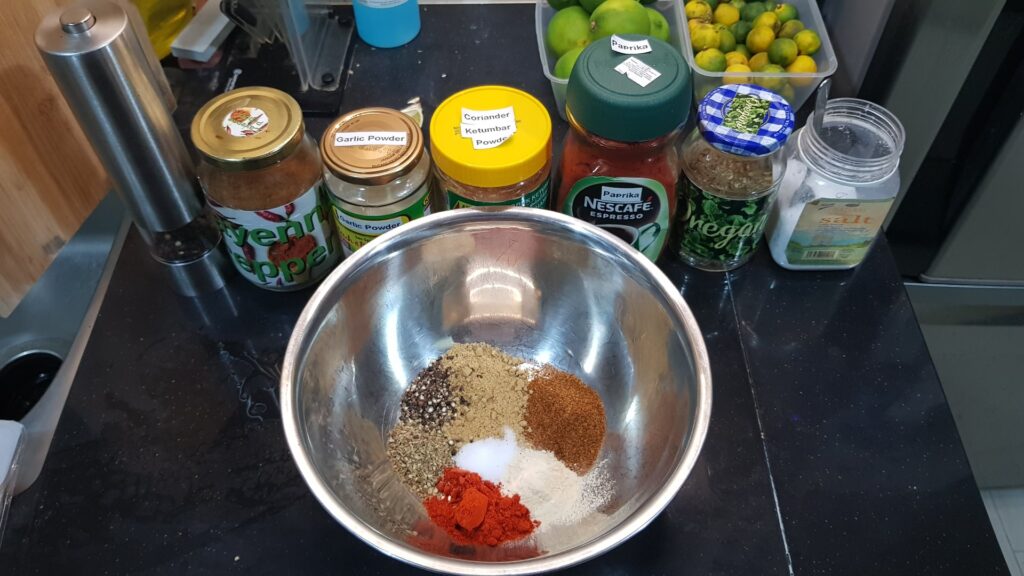 First is to mix all the spices for the marinade.
1 tsp black pepper
1 tsp cayenne pepper
1 tsp garlic powder
1 tsp (or more) cumin (sorry wrong bottle in picture)
1 tsp paprika
1 tsp oregano
3/4 tsp salt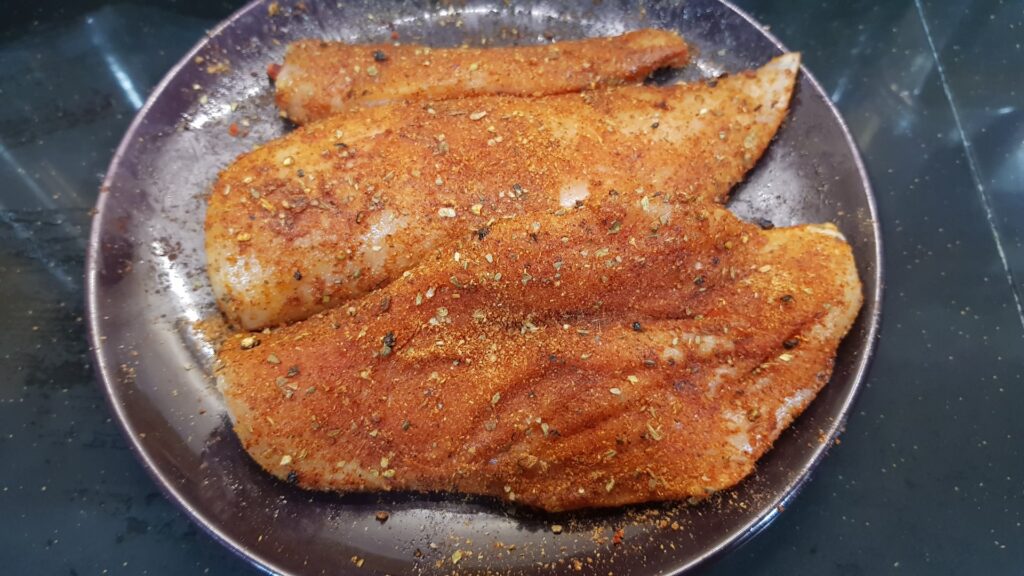 Mix up the spices. Pat dry the chicken and rub some vegetable oil on it, then coat it with the spices. Let it sit for 20 minutes in the fridge.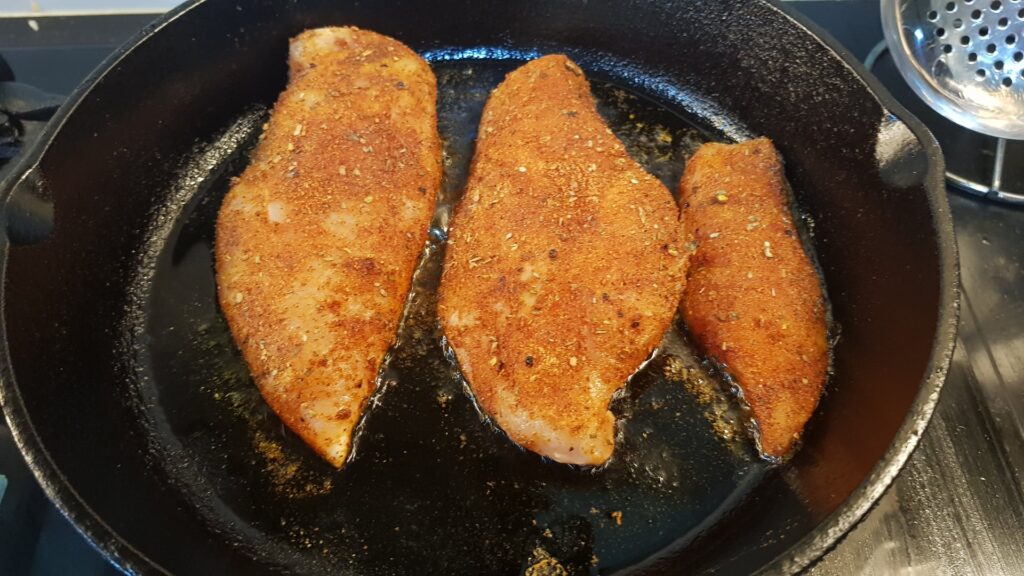 Heat up a cast iron pan with a little bit of oil and lay out the chicken breasts. Fire need not be too hot — chicken needs to be cooked longer (6-8 minutes a side) compared to steak and while we want to brown the surface we don't want it overly burnt.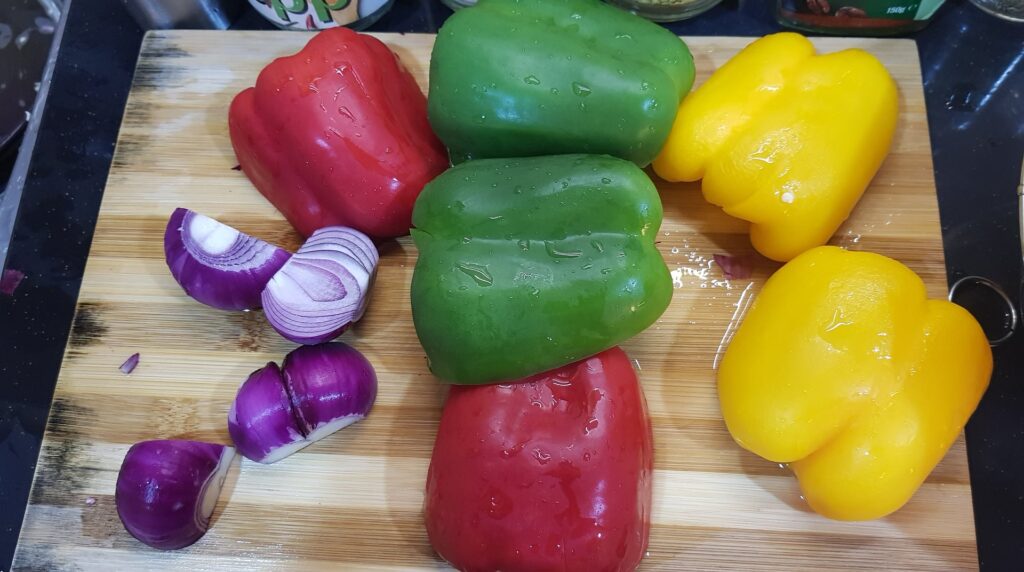 While the chicken is on the stove, slice up one large (or two medium) onions and some capsicums.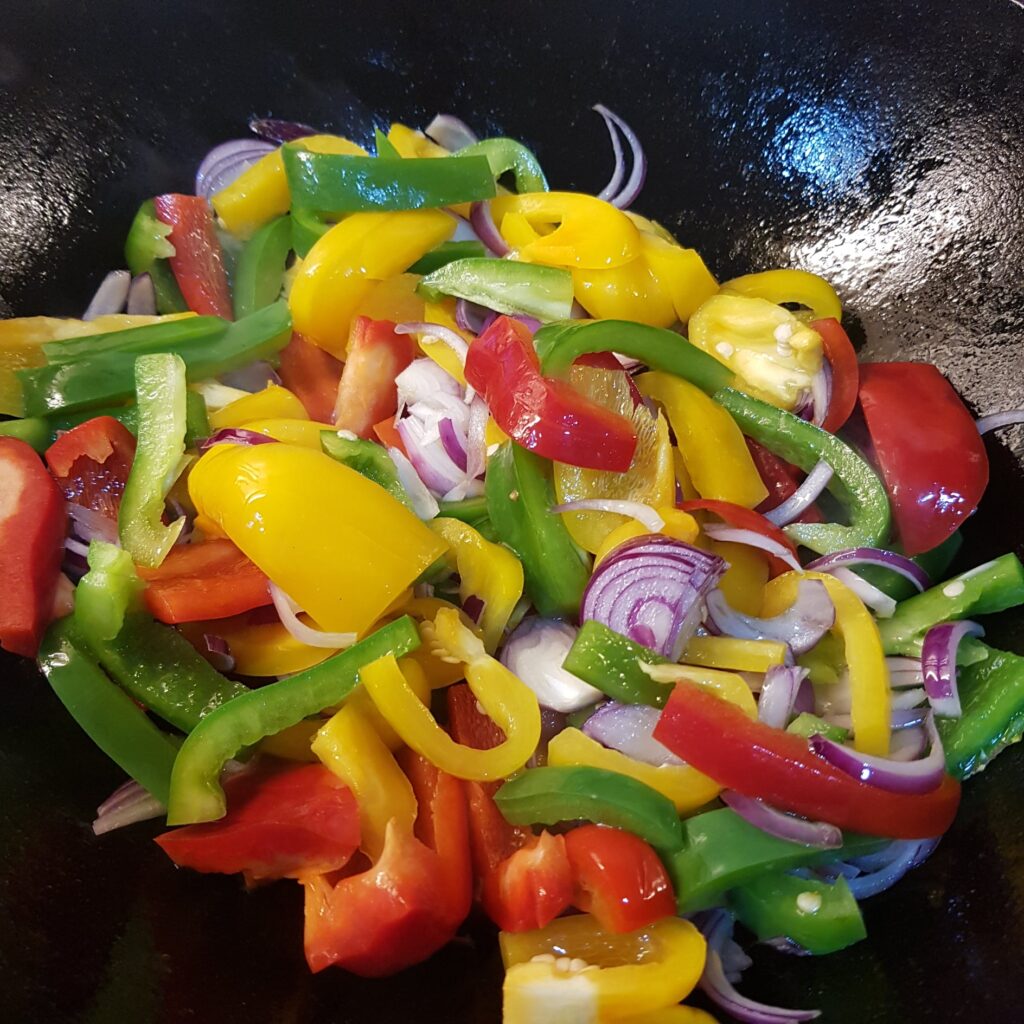 For less washing up, you can wait till the chicken is done and use back the same pan. But my pan was small and so I heated up my wok with a little vegetable oil and tossed in the onions and capsicums. Stir to make sure the oil covers all the surfaces.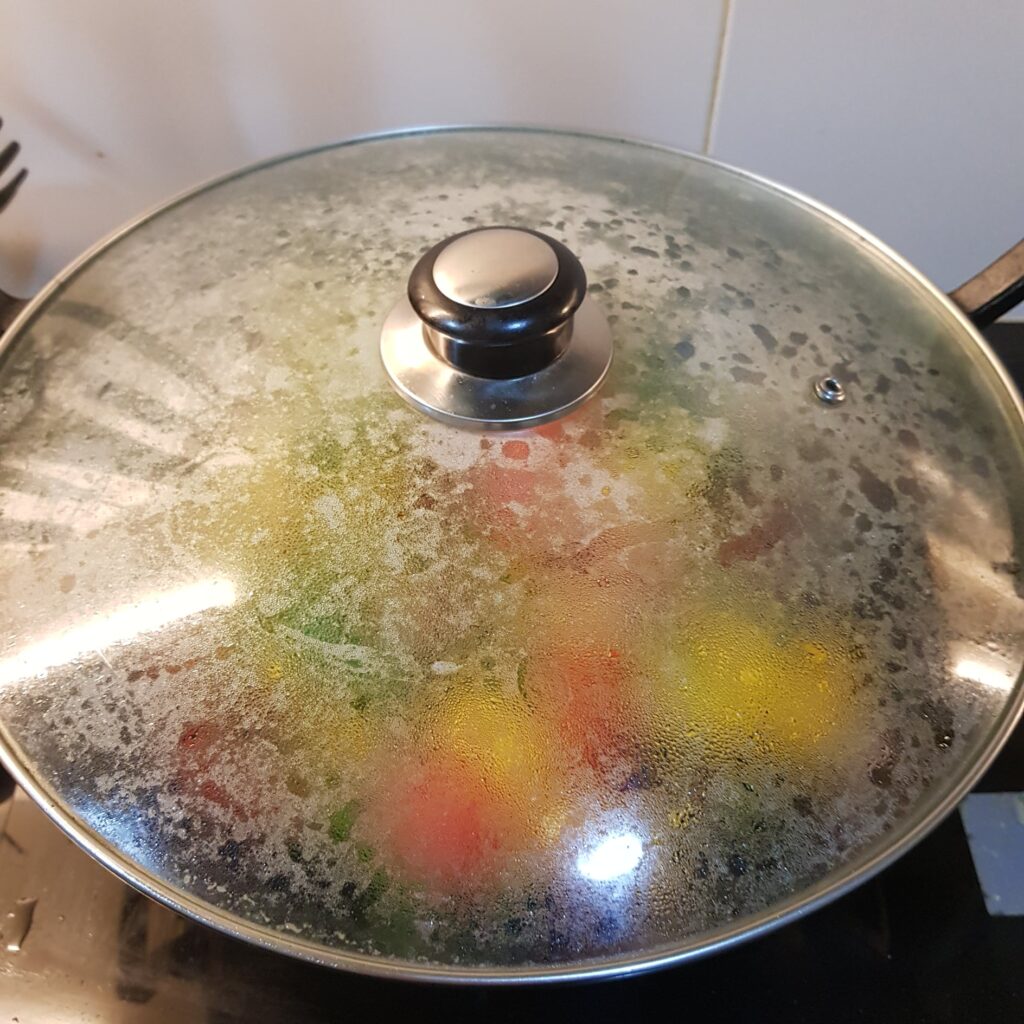 Add salt and also freshly cracked black pepper.

It can help to close the wok for a bit, so the steam from the water in the capsicum can help it cook faster. But be careful not to leave it for too long else the bottom bits get burnt.
Once the capsicums and onions have softened remove the lid and let the rest of the water steam away.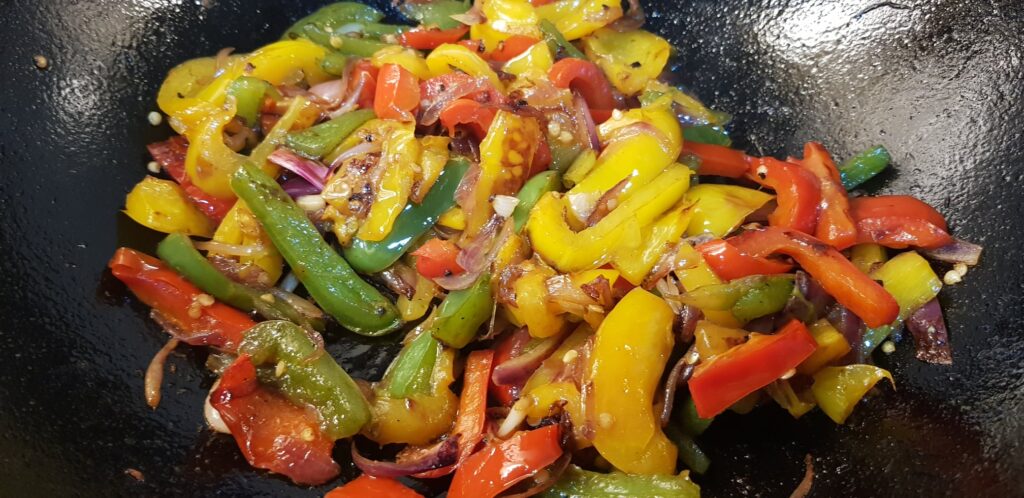 The onions should have caramelized. The end result is a lot less than what I started with!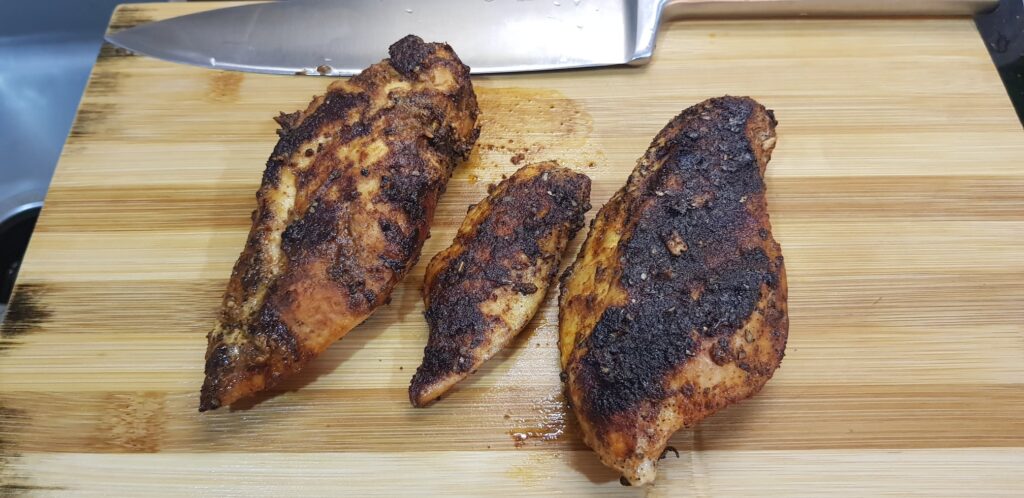 When the chicken is done, remove it and let it rest.
(hmm … maybe a bit too much spices here)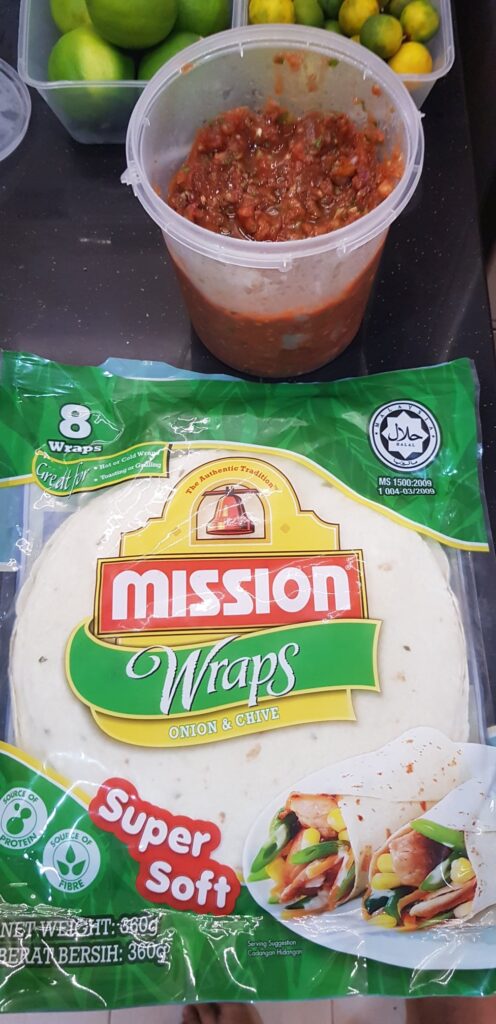 I had made some tomato salsa the night before (sorry no recipe post, maybe next time).
The tortilla wraps were microwaved for 20 seconds to soften them.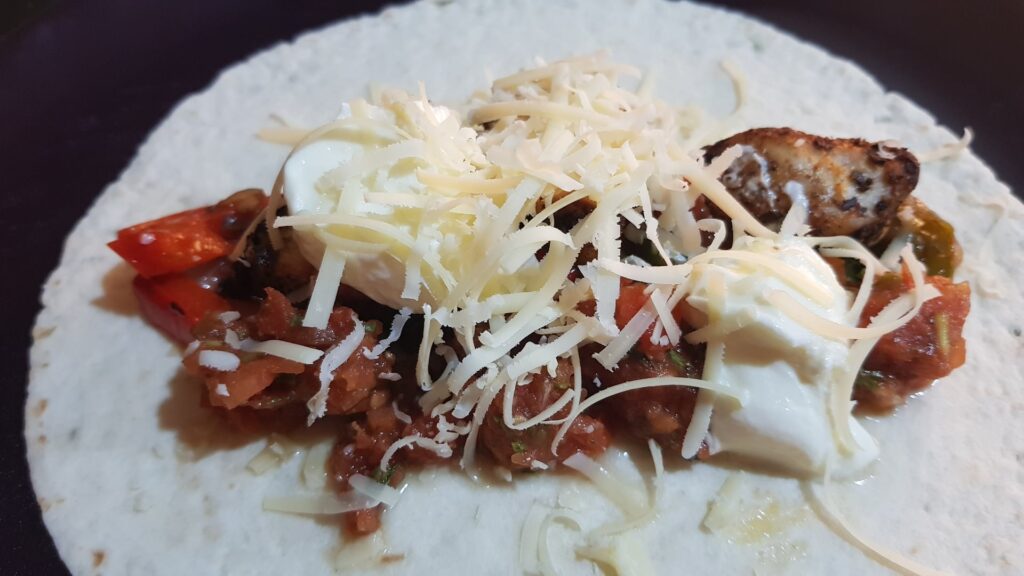 Next comes the assembly. Drizzle the tomato salsa along the center of the wrap, add a few strips of grilled chicken and capsicums. I also sprinkled on some grated mature cheddar cheese. Finally a few dollops of sour cream (I didn't have sour cream so used full-cream greek yoghurt. Not quite the same but good enough).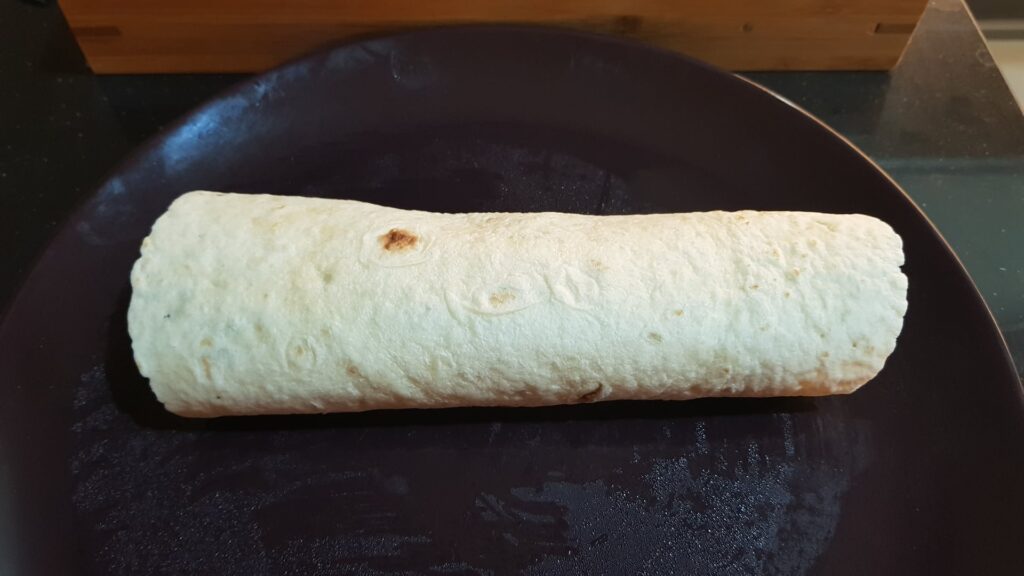 Roll the whole thing up. It's a wrap!
Note: Fajitas seem to be served with the tortilla folded over, rather than wrapped, but i find it less messy this way.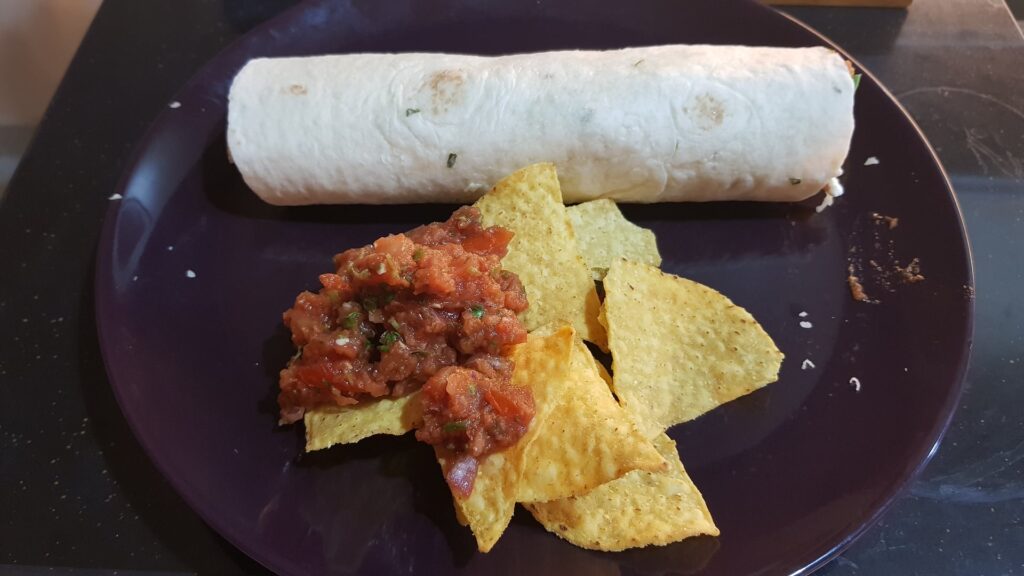 Roll the whole thing up. It's a wrap!