Sambal Ijo (Green Sambal)
I was planning to make fried noodles this evening once my Tesco delivery arrived — only to find I had left out the main ingredient from my cart. So quick change of plan and reshuffling of cooking schedule was needed.
I decided to make Sambal Ijo ("green sambal", Ijo is a contraction of "Hijau" which means "Green").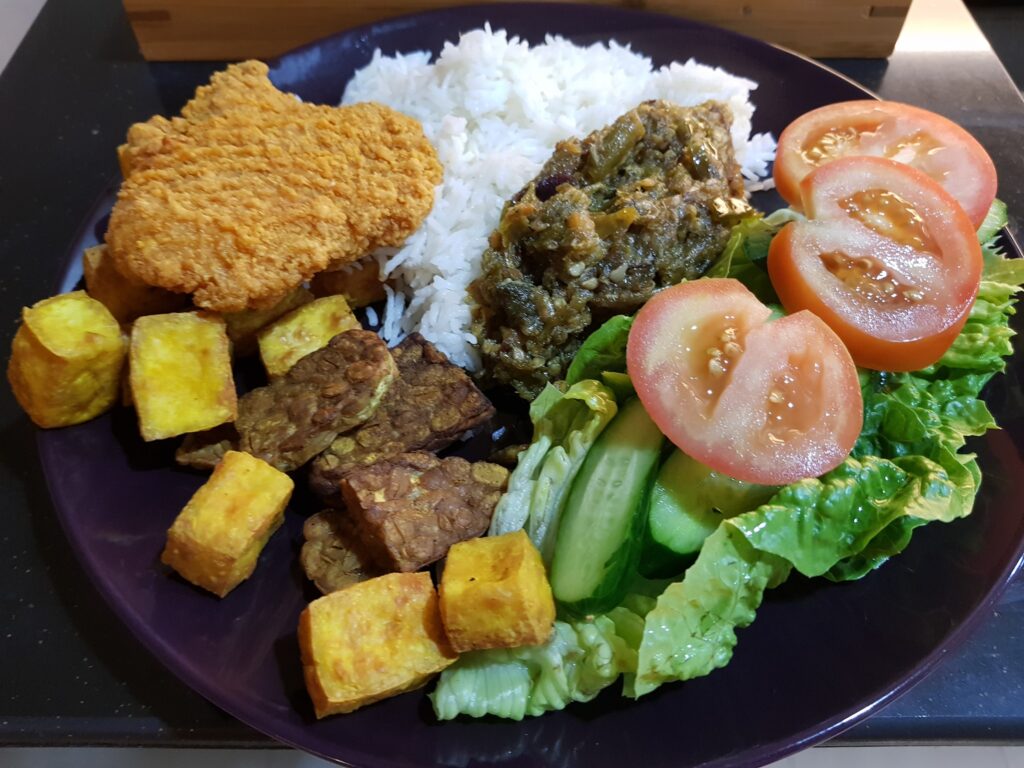 Sambal Ijo is a great accompaniment to simple rice dishes. I served it with some vegetable salad, tempeh (home made) and tofu, and a piece of air-fried chicken katsu.
Ingredients
I removed the stems from 300g of green chillies and 45g of "cili padi" (neither of these were very hot). Roughly chopped 1 large onion and a few shallots, peel one head of garlic, cleaned and washed a handful of ikan bilis, and quartered two tomatoes. You can also add in a bit of "belachan".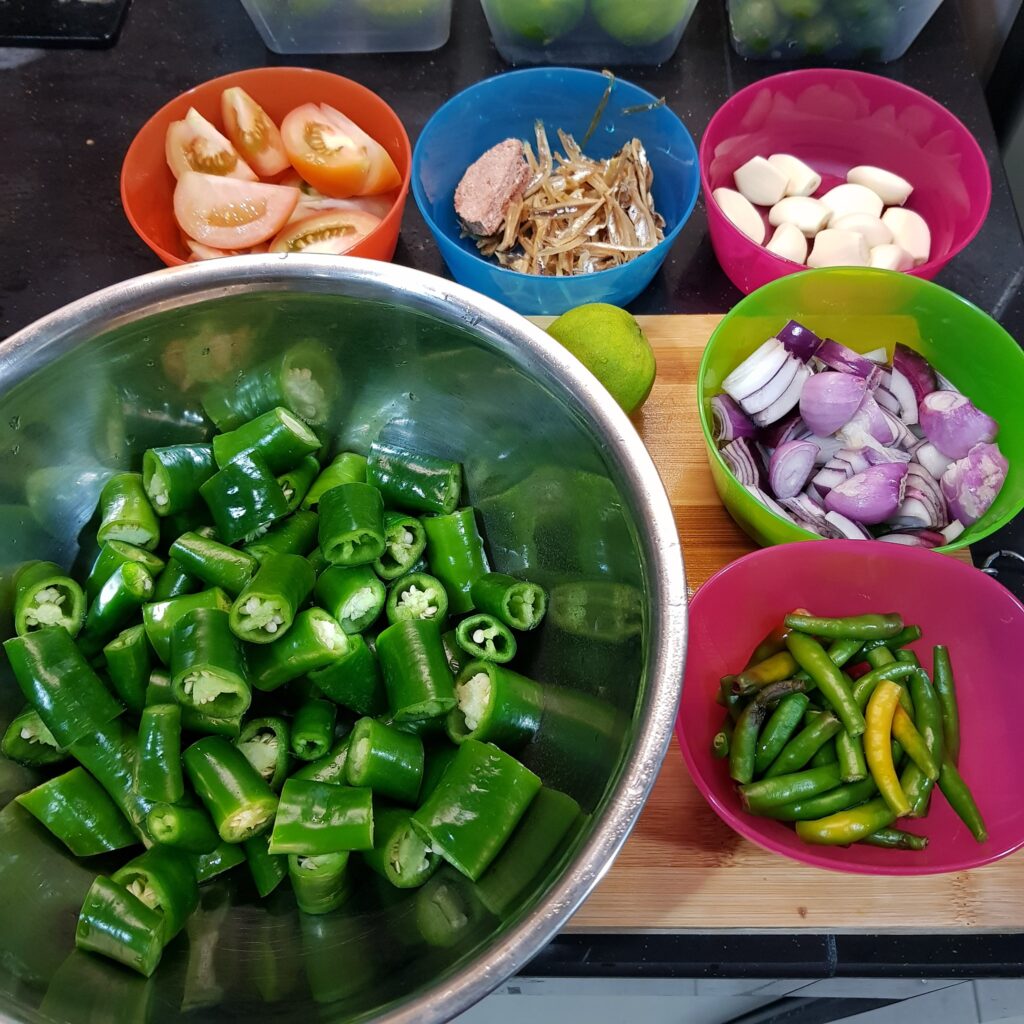 Method
This recipe calls for a lot of oil. On a low fire, I heated the oil and fried the onions and garlic and "belachan".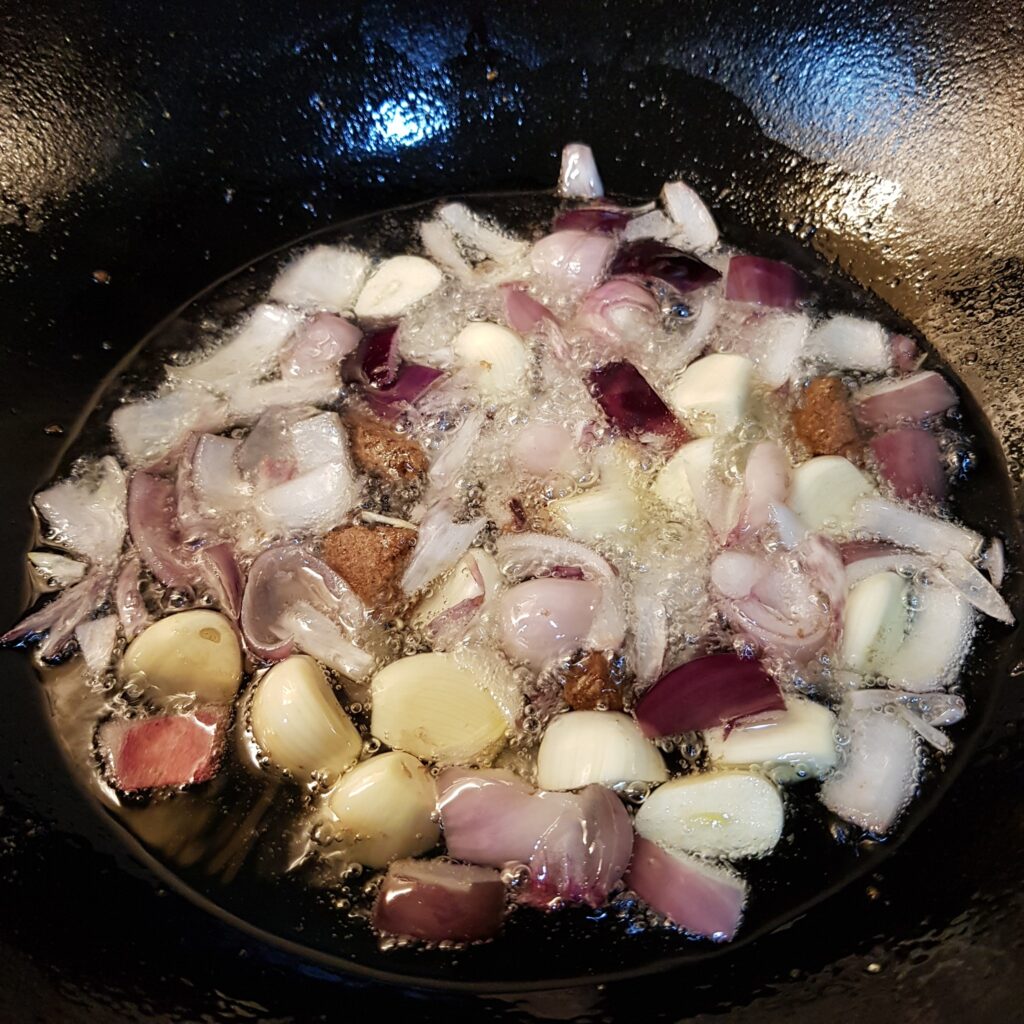 The ikan bilis was also added to the wok. It's not strictly part of the recipe but adds a great umami flavour to the sambal.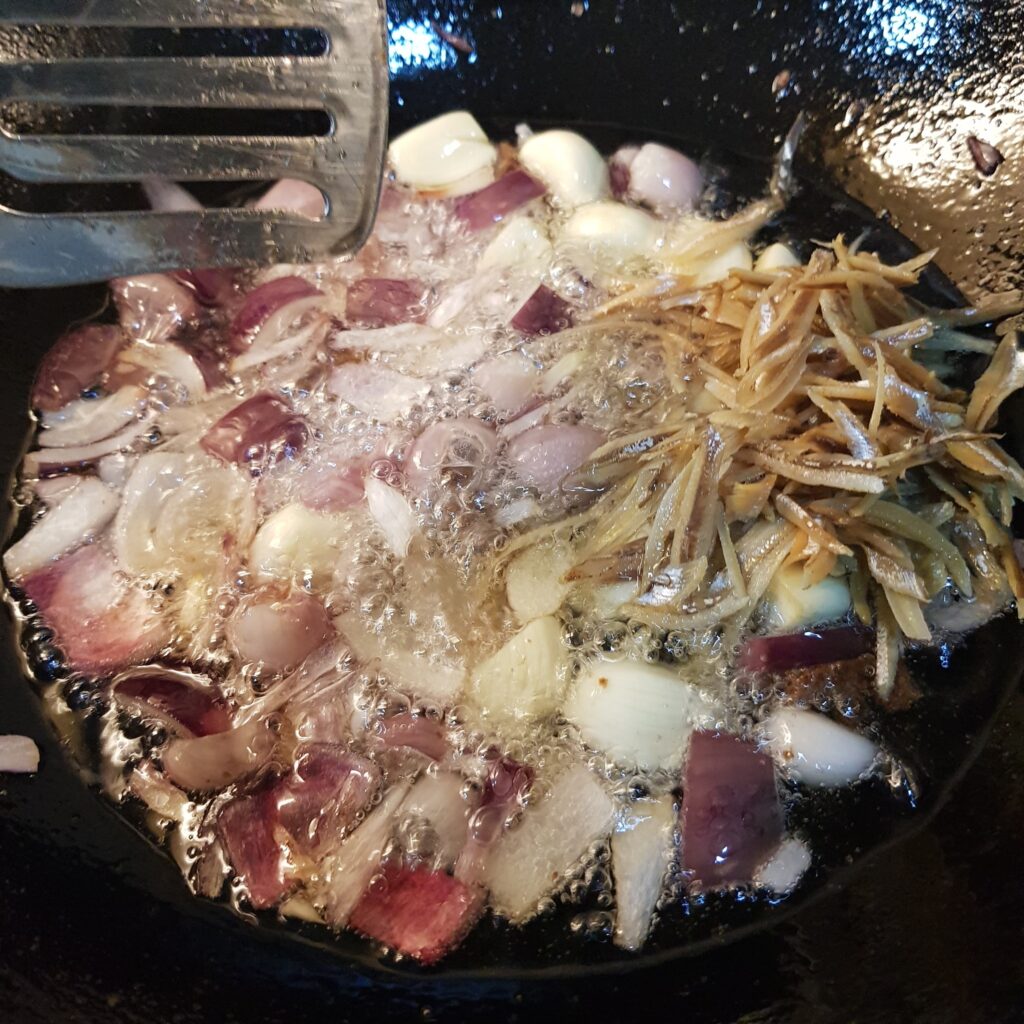 Once onions and garlic are soft, add in the green chillies.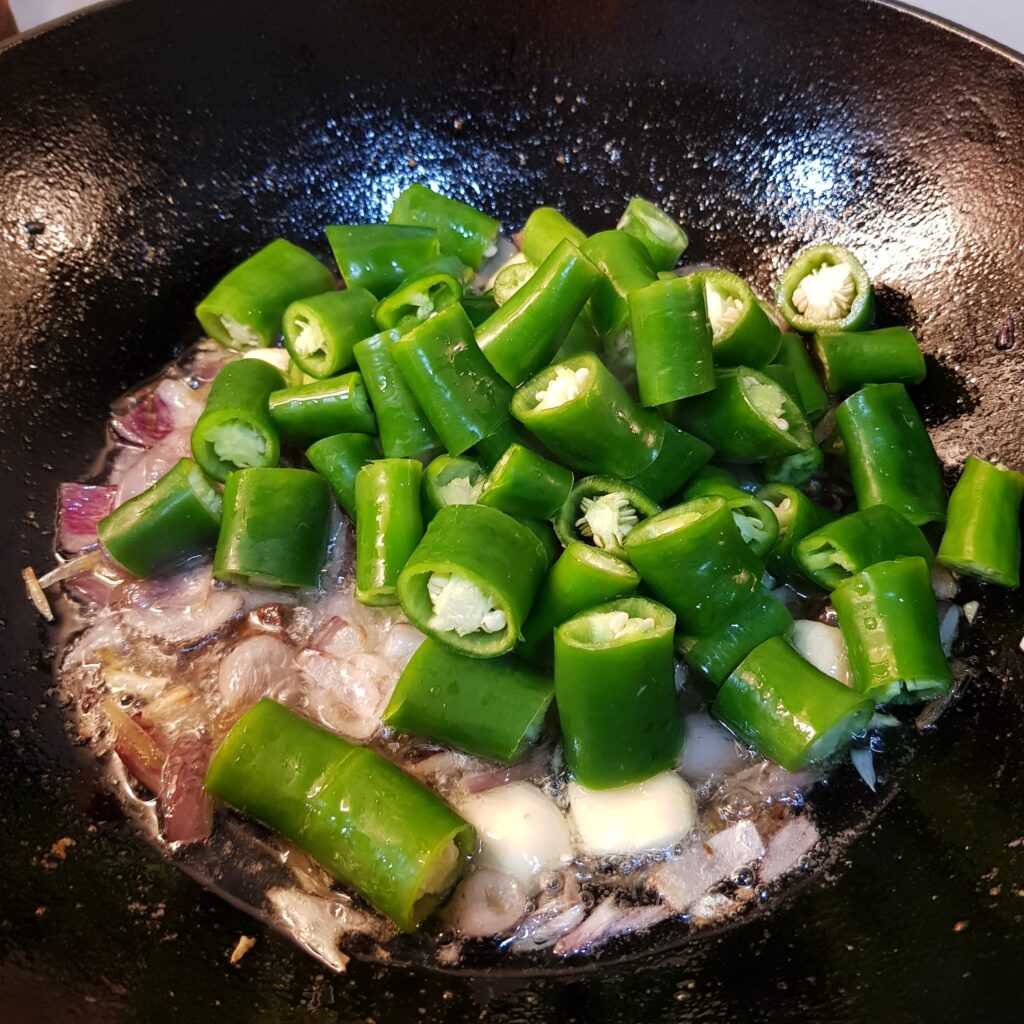 … and also the cili padi. stir so the chillies are cooked evenly.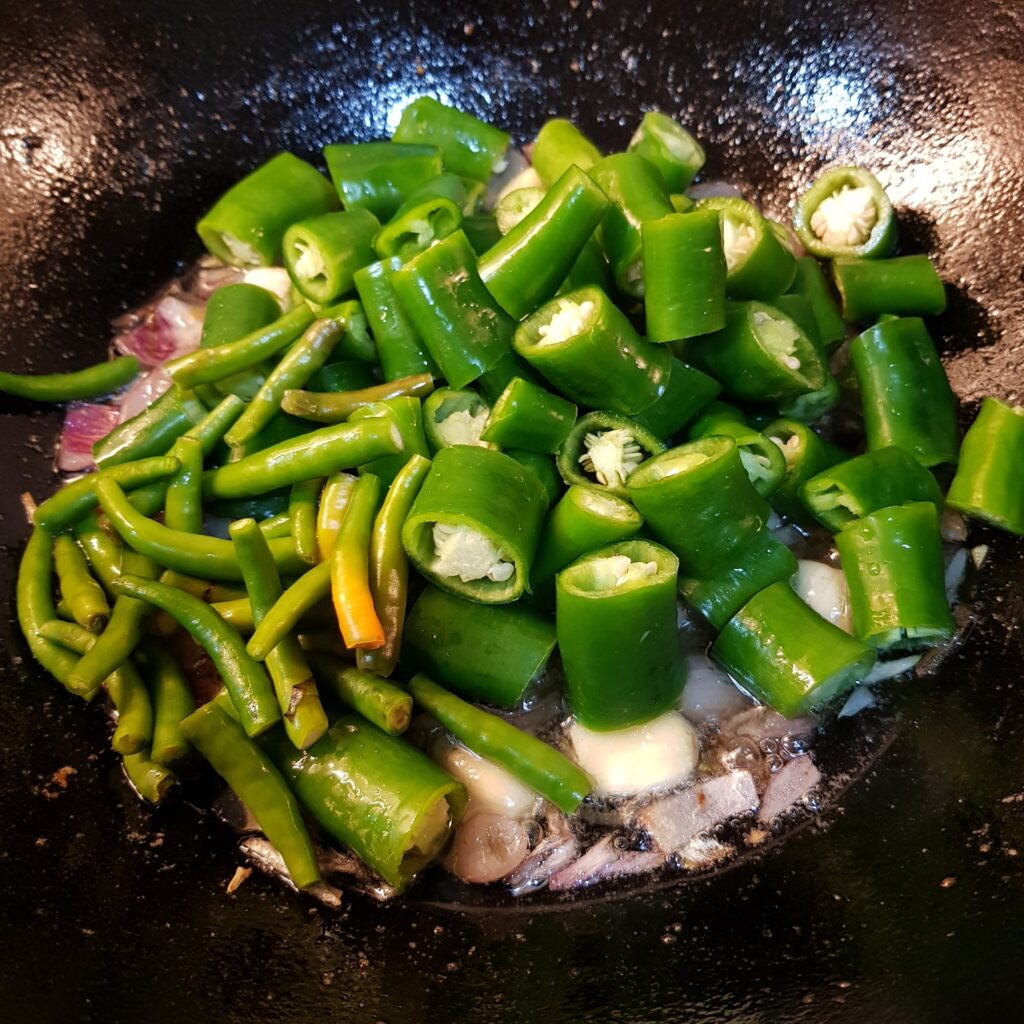 Add in the tomatoes. I covered the wok for a few minutes at this point to let the steam from the water in the tomatoes help with the cooking.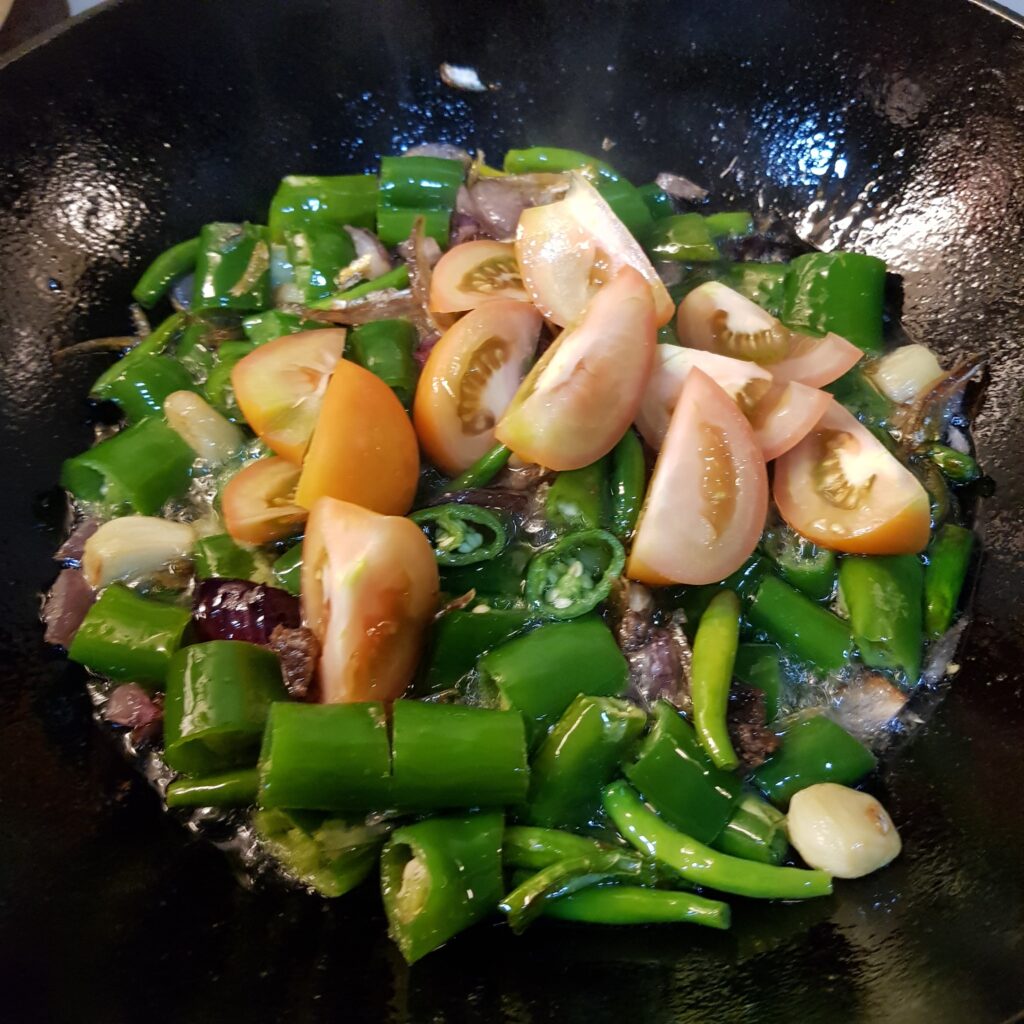 Once everything is soft (before it gets too mushy), switch of the fire and let it cool a little bit.
Comments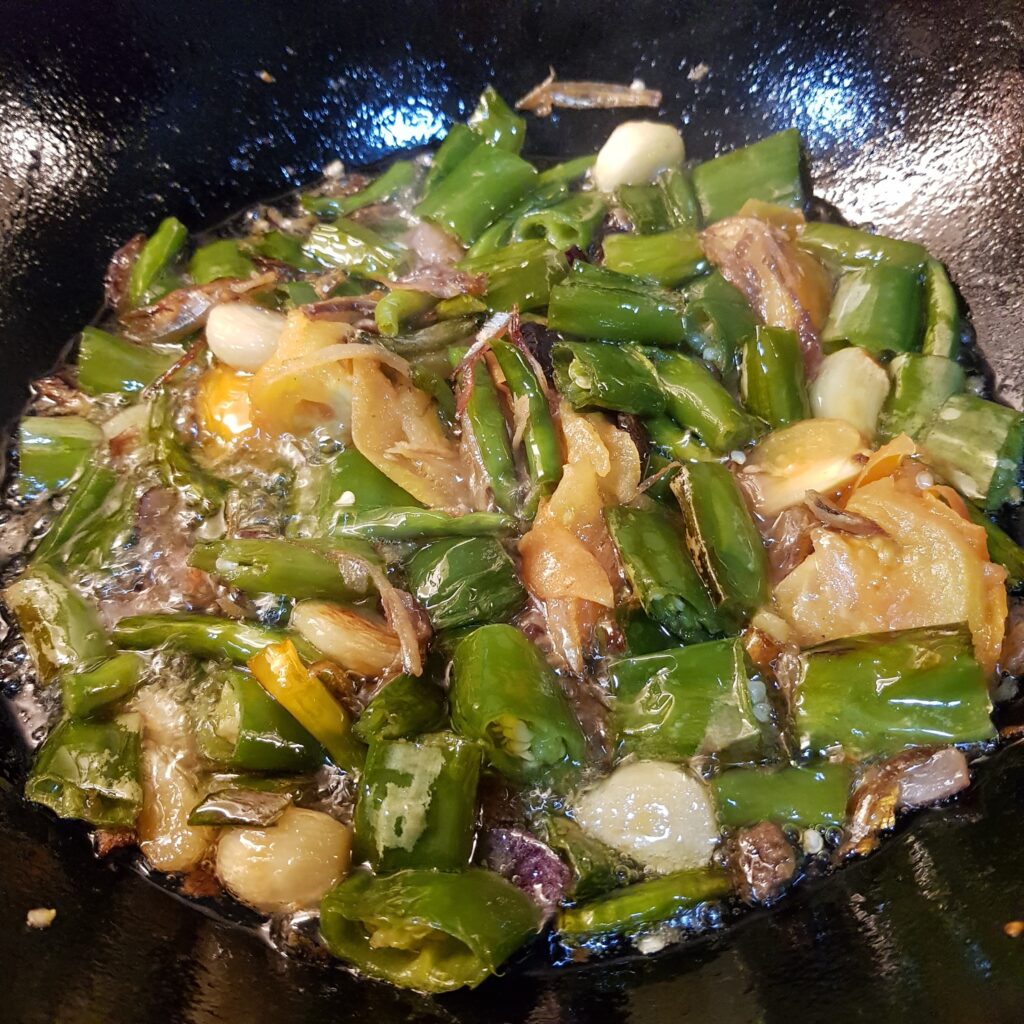 Lift the contents of the wok with a strainer (so most of the oil is left behind) and transfer to a food processor.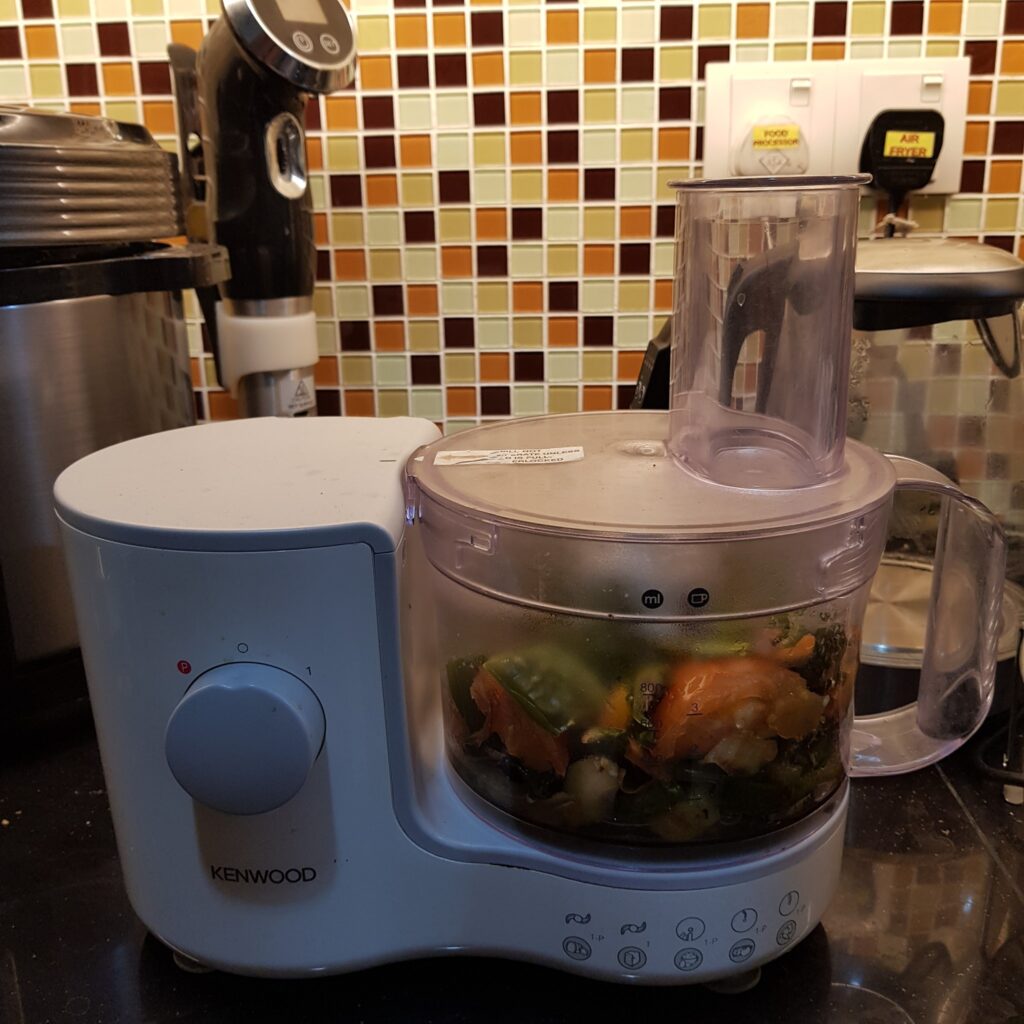 blitz it a few rounds. We want to have it still a bit chunky.
Heat the remaining oil in the wok again, and add back the processed contents. Stir so it cooks evenly. Add salt to taste (1 added about 1 teaspoon). You can optionally also squeeze in the juice of half a lime to give it a bit of zing.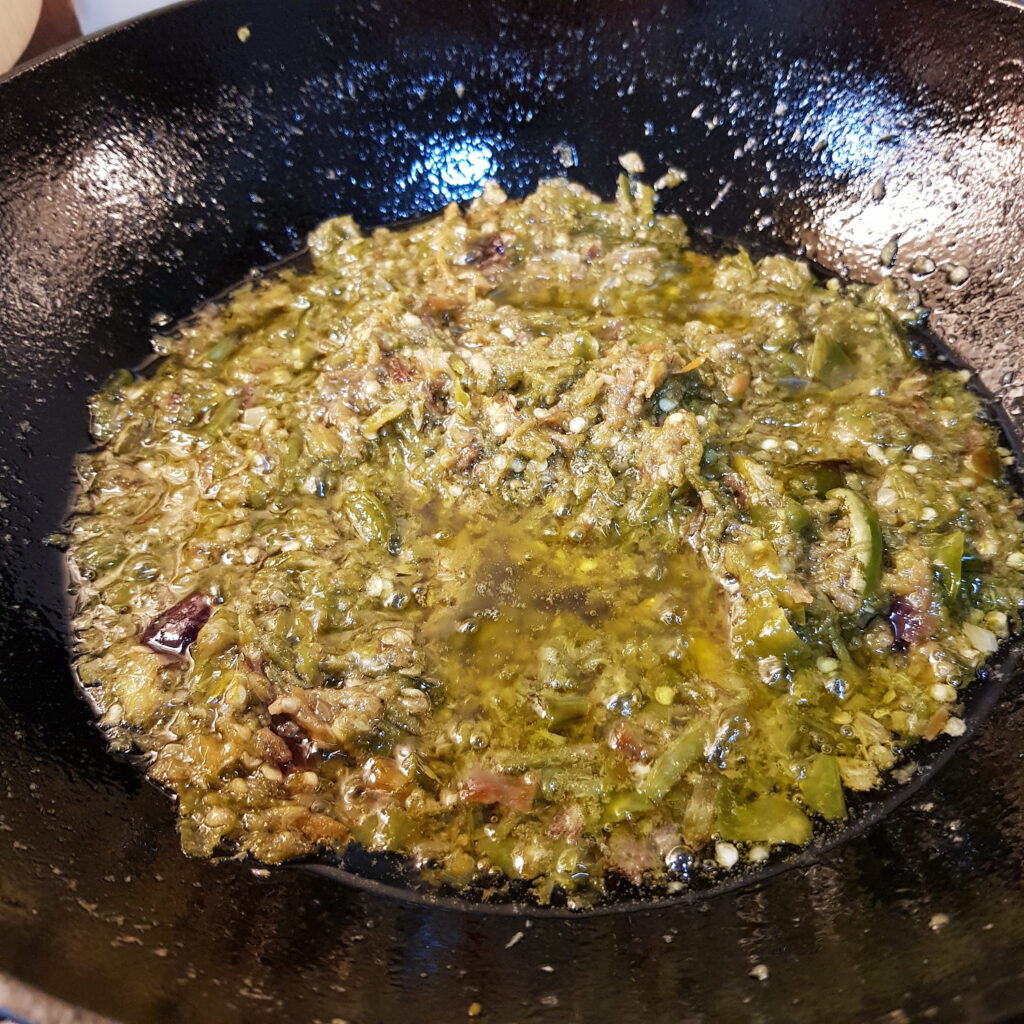 And we're done!
Originally posted on Facebook at https://www.facebook.com/shahada/posts/10158509164523178