New Toy: Food Processor!
New Gadget in the House!Is it a phone? a tablet? laptop?
no … it's a … Food Processor! 😎
Decided I can only expect so much out of my blender/juicer, and bought a Kenwood FP120 Compact Food Processor. Got a good deal as it was on offer at RM165 from RM199. My nearby Eng Seng Hin did not have stock but they were kind enough to let me know their branch at Sogo had 4 units left — they must have an online stock control system.
It's a basic unit but good enough for my needs. It has good reviews on Amazon UK (http://www.amazon.co.uk/kitchen-home/dp/B001C3DRDG). And beats the more expensive Panasonic unit in power and looks.
Here's what first used it for …
Baba Ganoush Recipe
Toss one large eggplant aka aubergine aka terung into the oven at 180C for 40 minutes. Peel off skin, put flesh into into food processor.
Add in:
* 1-2 cloves of garlic
* 2 tablespoons tahini (bought at Village Grocer, next time will make own)
* 1.5 tablespoons lemon juice
* 2 tablespoons olive oil
* 1 tablespoon water
* half teaspoon salt
* pinch of cayenne pepper and cumin
* bunch of parsley leaves
Let 'er rip …!
Serve as a dip with pita bread or my favorite, celery sticks.
---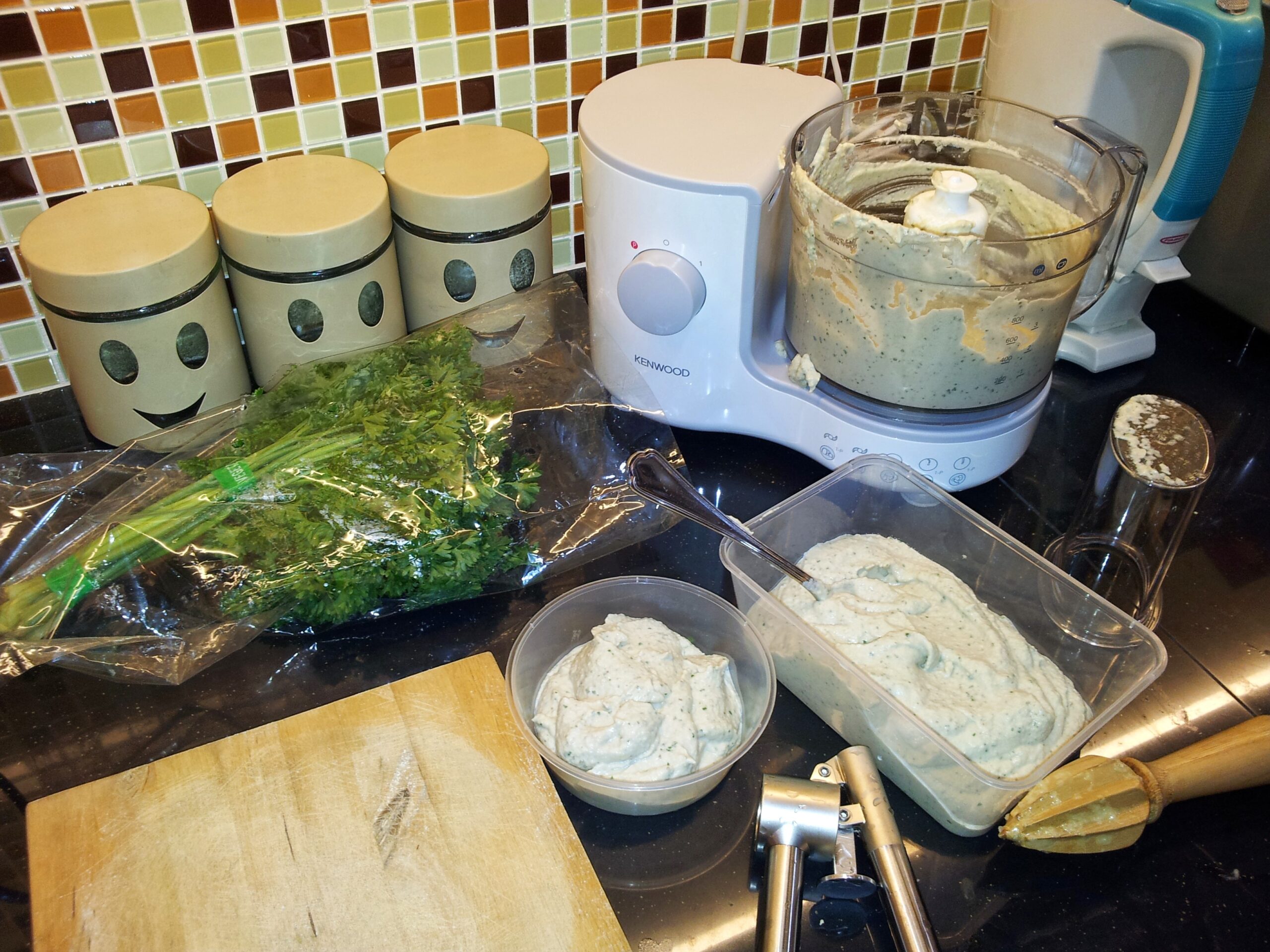 This post was originally published publicly on Google+ at 2013-07-26 23:06:22+0800