New Toy: Nokia 208 Dual SIM
*New Toy: Nokia 208 Dual SIM*
Having sworn off Mini-SIM to Micro-SIM adapters (http://goo.gl/IQ5lIQ), I've been on the lookout for a replacement for my backup phone.
I found the Nokia 208 Dual SIM for sale at Digital Mall today. Both shops I checked with had never heard of the Nokia 208 Single SIM version nor the Nokia 207 (same spec but no camera), which I would have happily settled for. So the the Nokia 208 Dual SIM it is.
The first shop started at RM280 and bargained down to RM250. However they only stocked a black unit. As a backup phone, this device is quite likely to get misplaced, so I figured having some bright ugly colour like Yellow would be better. I went to another shop downstairs who started pricing at RM250 and reduced down to RM245. They didn't have yellow one, but had a bright red which looked out of place enough, so I ended up with that.
I chose this model as it's probably the cheapest with a micro-USB charging port (so I can carry a single USB charger when travelling) and uses micro-SIM cards.
The charging port on this phone is on the top (a bit weird this), next to the earphone socket. The write-up claims 30 days of standby battery, which I will put to the test in the coming weeks. Popping off the back cover, reveals a spring-loaded socket for SIM #2 and MicroSD card on the side. This means you could probably hot-swap these without shutting down the phone. Removing the battery reveals the SIM1 socket, which is fixed in place by a liftable cover. All in all the ports are quite user-friendly compared to my previous backup phone, and should easily past the "fiddling to change SIMs while aircraft is landing" test.
The manual and phone reminds me that SIM2 can only be used with a 2G SIM. It turns out that most SIMs (with the exception of the ones from Three) are a hybrid 2G/3G SIM and work just fine in the SIM2 slot, although if you use data service from SIM2 you will only get GPRS/EDGE.
I had a problem initially when I inserted my Indonesian Kartu AS SIM card as it would not register on a network in "automatic" mode; I had to manually select a network under Settings -> Phone -> Operator Selection for it to work. A minor inconvenience once you know how to solve it.
You can receive calls on either SIM, and you can set which SIM to use for calls, SMS, MMS and data respectively.
I had my MAXIS SIM in the SIM1 slot, and once I configured the APN (Menu -> Settings -> Connectivity -> Mobile Data -> Access Point) to "unet" the phone was ready to go online.
My last "daily driver" Nokia was a 8250 back in 2001 but boy have they changed a lot, at least for the models in the RM200 price range. Smack in the middle of the (customisable) home screen are Facebook and YouTube icons!
Both Youtube and Facebook are web-links to the respective mobile websites. You can sign in with your accounts and access most things, although with a very small screen and limited entry mechanism. Now you know I why YouTube offers 144p resolution as a choice.
There is also an email client built in, supporting most of the popular providers. It supports multiple email accounts. I tried it with my GMail account and it worked, although some folders were sorted with oldest messages first. If you keep a clean Inbox then this should be fine to just peek at e-mails. I wouldn't want to have to compose anything on it.
Plugging the phone into a USB port on a PC brings up a menu on the phone where you can choose to Sync and Connect (this will probably need Nokia software on the PC), Access the Memory Card or go into Modem mode. Under the latter, the phone behaves like a 3G USB dongle, letting your PC access the internet. You can also tether via bluetooth.
There are loads of other features but as a backup phone for a smart phone (like when you go to places you don't want to bring an expensive smart phone to), or when travelling overseas, the above are my main concerns and overall the phone meets them well. If you're looking for a backup phone, this seems to fit the bill quite well.
Full specs here: http://goo.gl/ejGYNQ
Edit: Reposted as accidentally deleted the photos.
---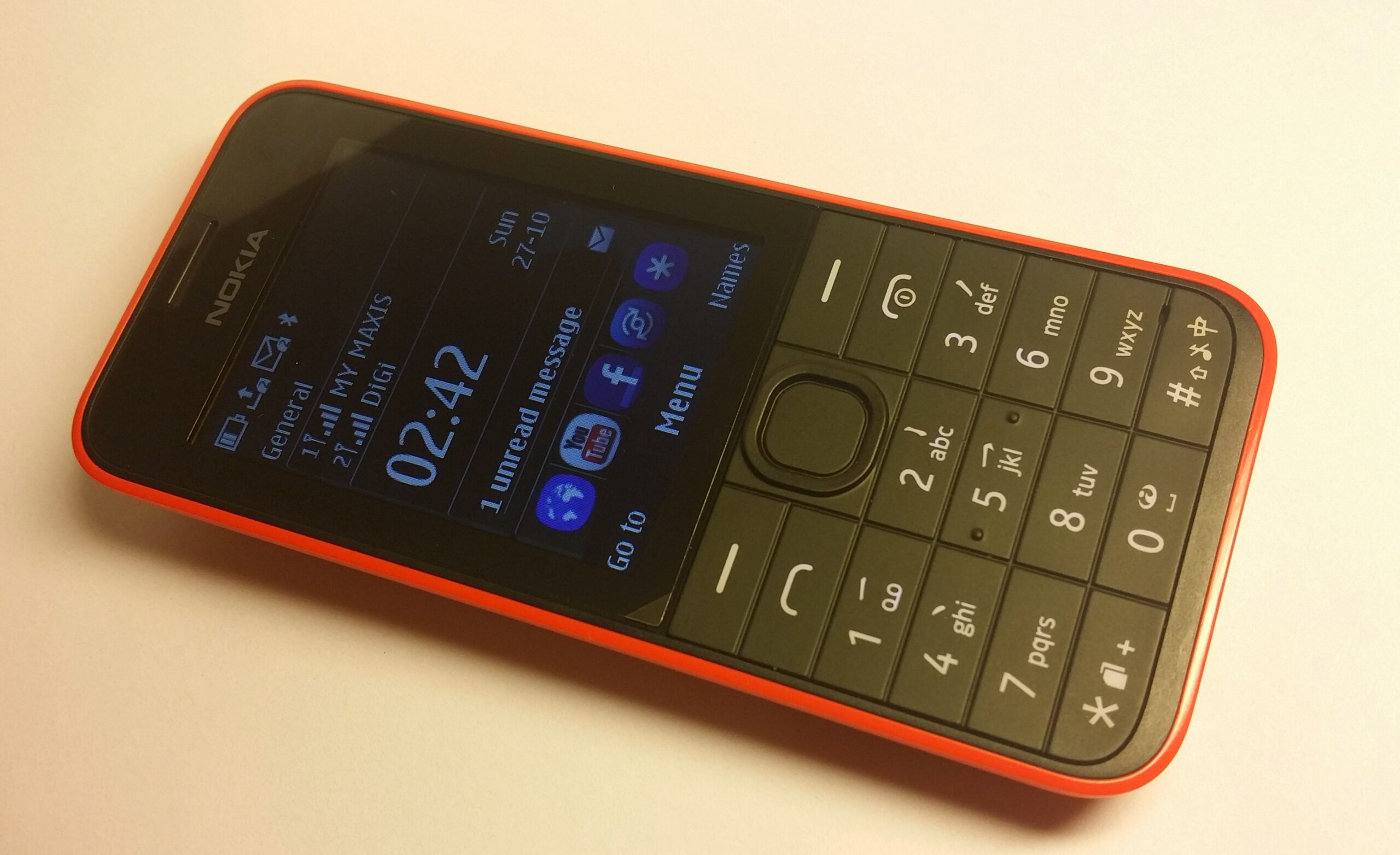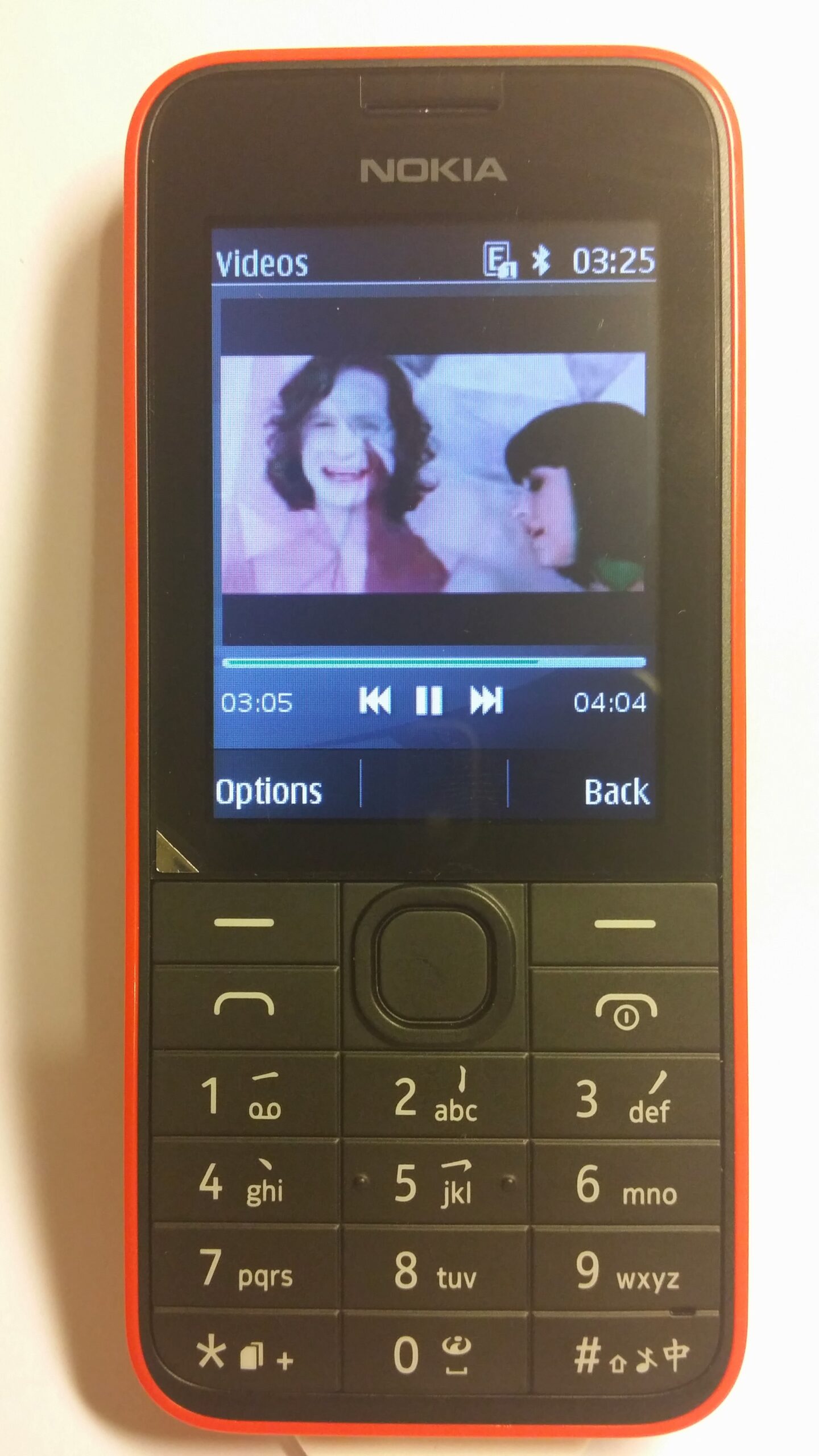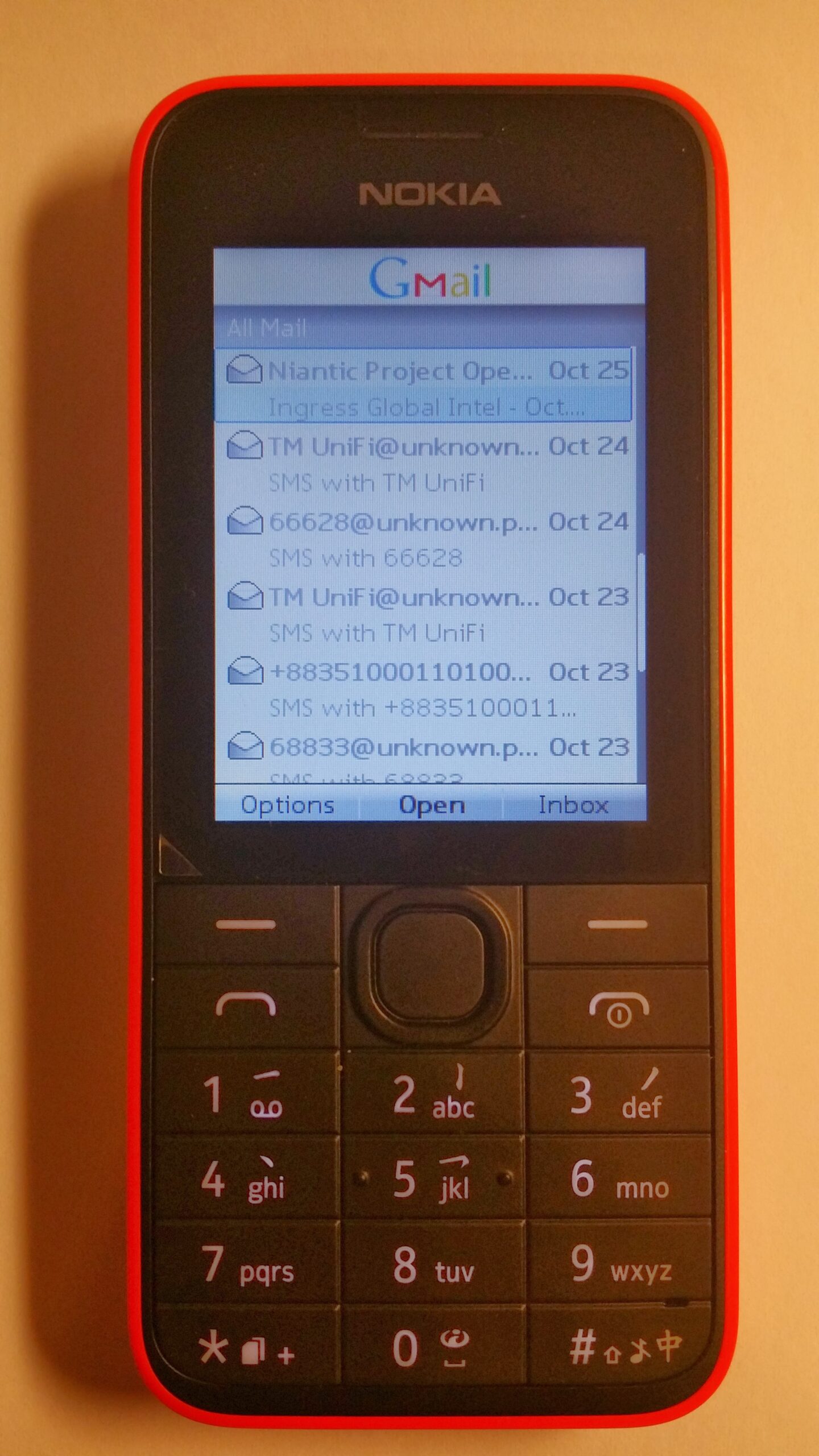 ---
Comments (6):
2013-10-27 11:14:58+0800 shahada abubakar

+

S M Sabri Ismail Re Note 3, nothing much to write about. Still only taken out the stylus less than 5 times. 😎
2013-11-09 02:02:06+0800 shahada abubakar FWIW my battery lasted 11 days on first charge. This was with no calls, data or sms … just standby and switching on the screen once every morning to check if it was still alive. Signal strength was full bars throughout. Quite a bit below the official 20+ days.
2014-12-09 19:54:16+0800 Francesco Simula May I ask if you managed tethering via bluetooth this same phone to an Android tablet?
2014-12-24 05:33:03+0800 David Cooltions Does it have Glnce/Sleeping Screen?
2015-05-23 21:47:51+0800 Fady Mahfouz

+

shahada abubakar​ Do you still have this phone?!
2015-08-10 23:52:56+0800 Patricia Quinn need to buy
This post was originally published publicly on Google+ at 2013-10-27 11:13:14+0800