Alfa 156: New Foglights Installation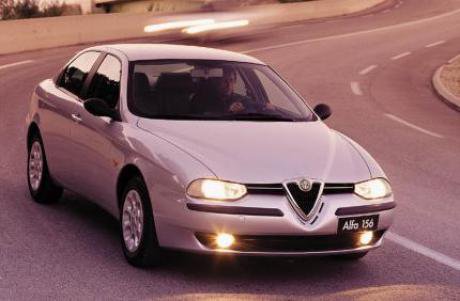 It's been some time since an "alfa 156" post. Actually, it's been some time since I've actually done much tinkering around with the car.
A month or two back, someone was advertising a pair of original new foglights on italiaauto.net for RM250. It sounded a bit too cheap for originals, I read they usually go for twice that. You can get cheaper Taiwanese ones around that price. My existing foglights were in pretty bad shape, as the glass was not just cracked but missing on one side, so I figured even if they weren't quite original, they'd still do the job.
I met the seller at her office in Bandar Utama. Apparently she bought them, lost them, bought another set and then found them back. They looked new, with all the right brand markings. I brought them home … and there they sat for a few months.
Today being a nice day to get ones hands dirty, I decided to install them.
These are what my old ones looked like: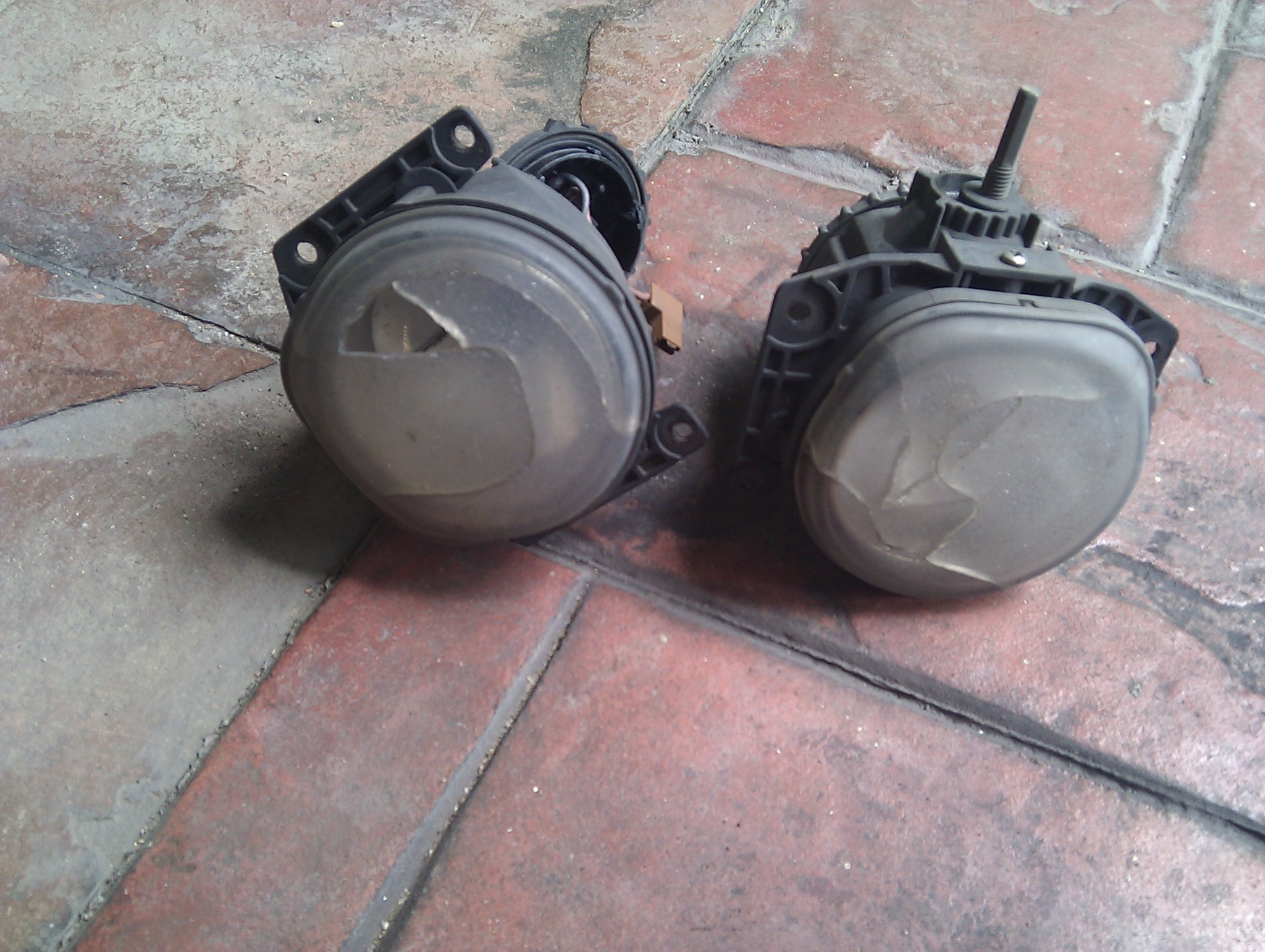 Cracked with a hole!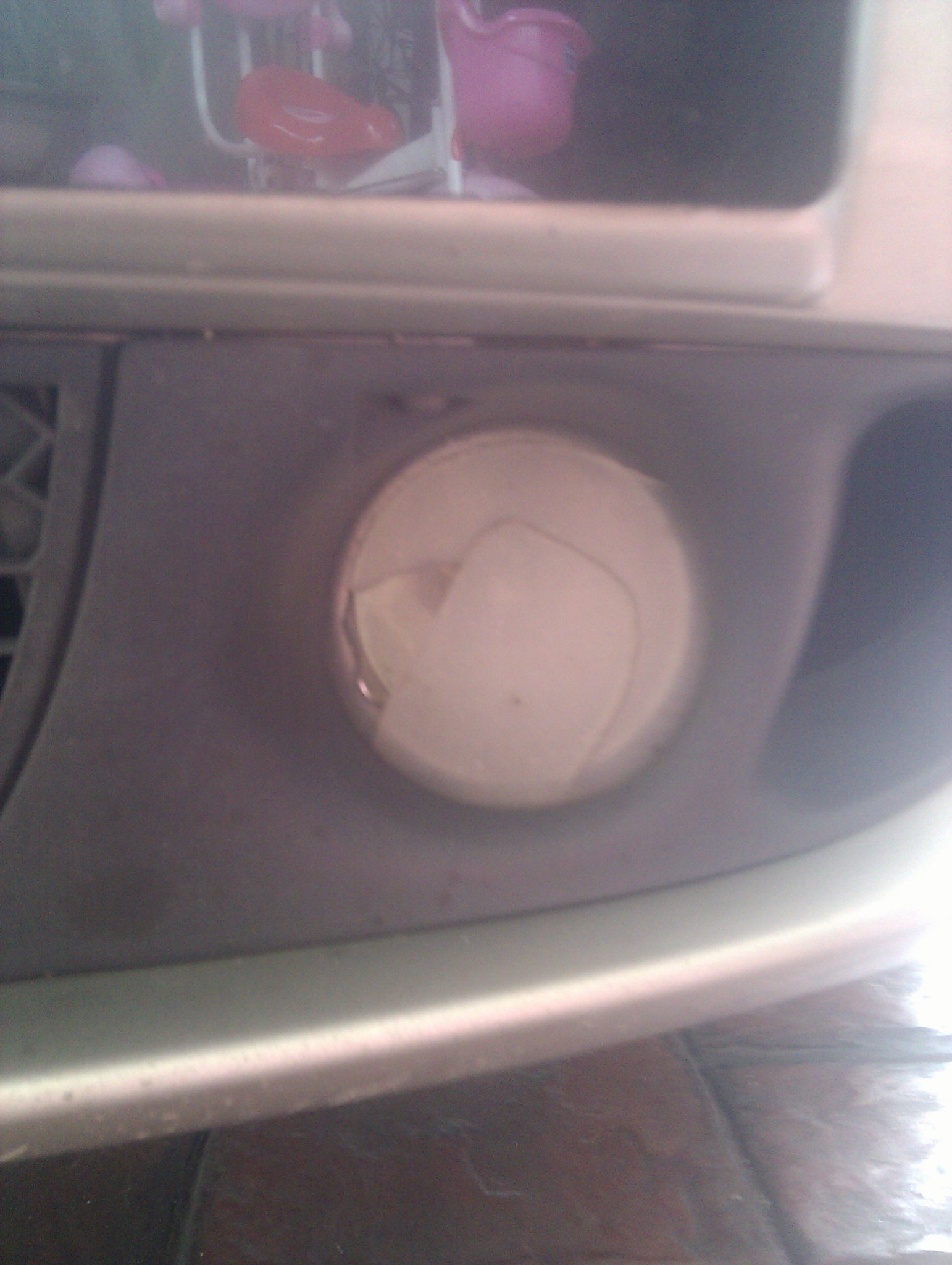 Cracked…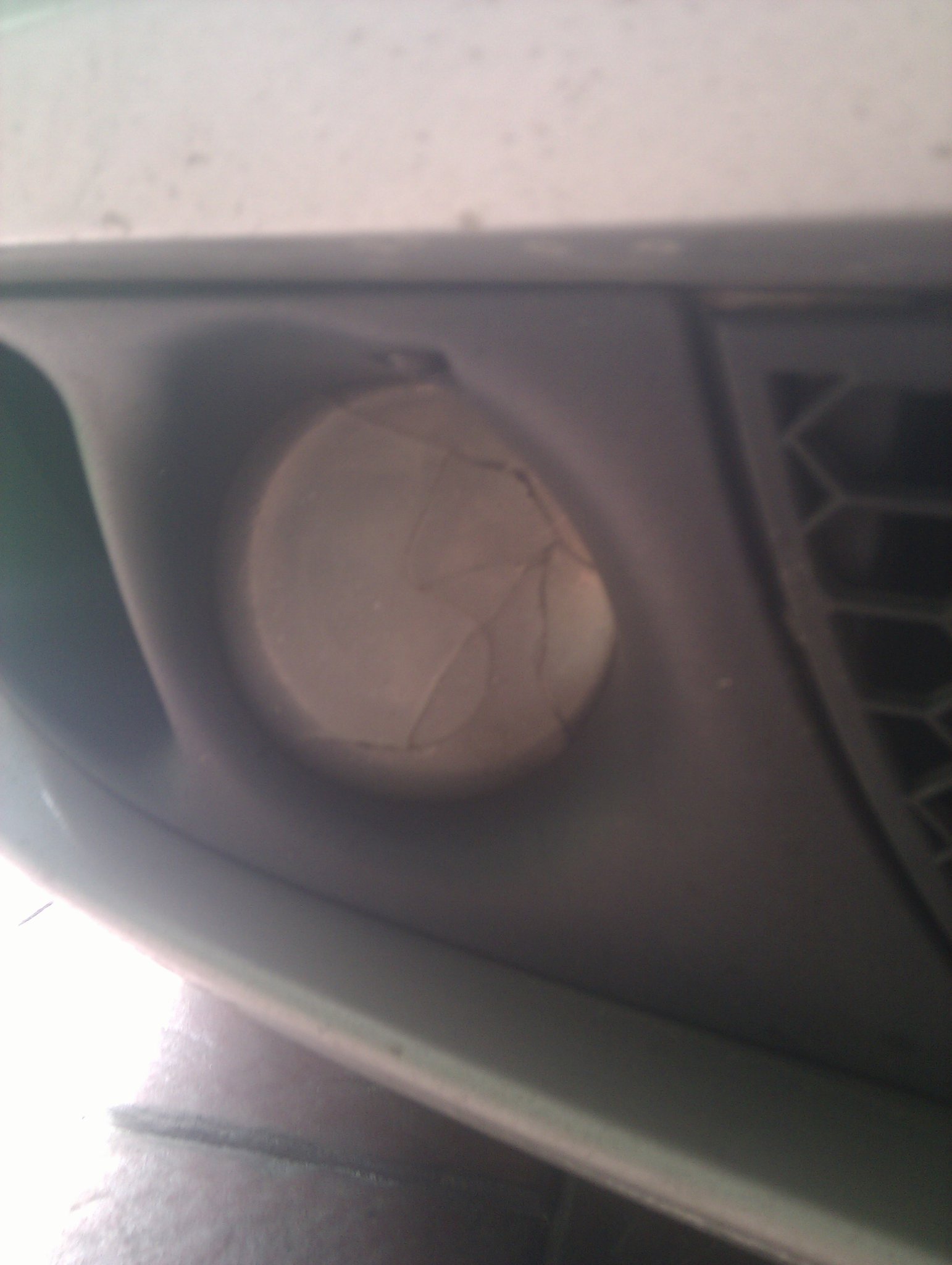 They're actually quite easy to replace. There are two screws and a tab holding the black plastic cover in place, undo the screws and that pulls forward.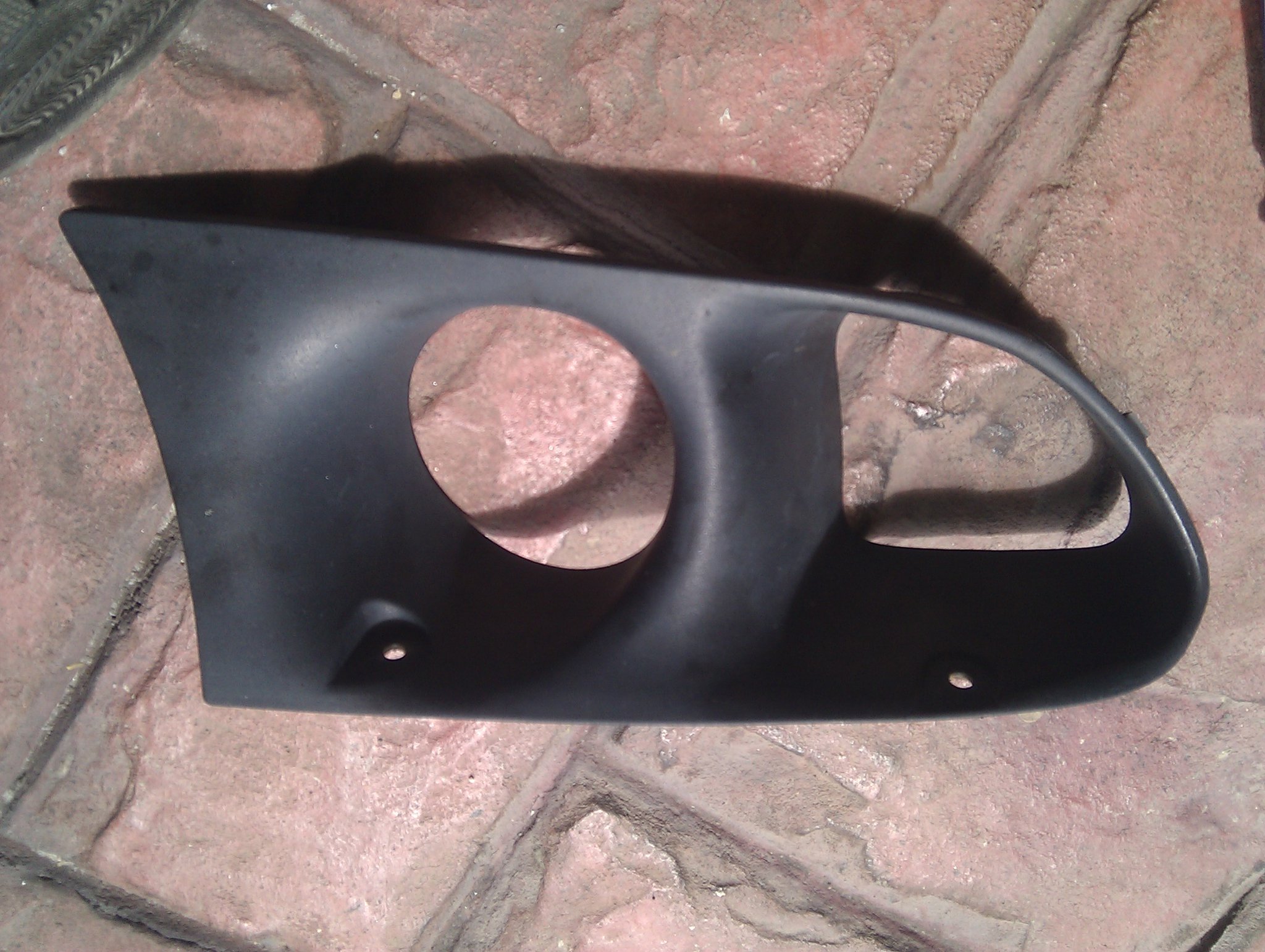 Upside down view of cover
There are then 4 screws holding the foglight in place. The units are universal, the mounting is the same on the left hand side or right hand side. Once the screws are taken off, the foglight comes off forwards.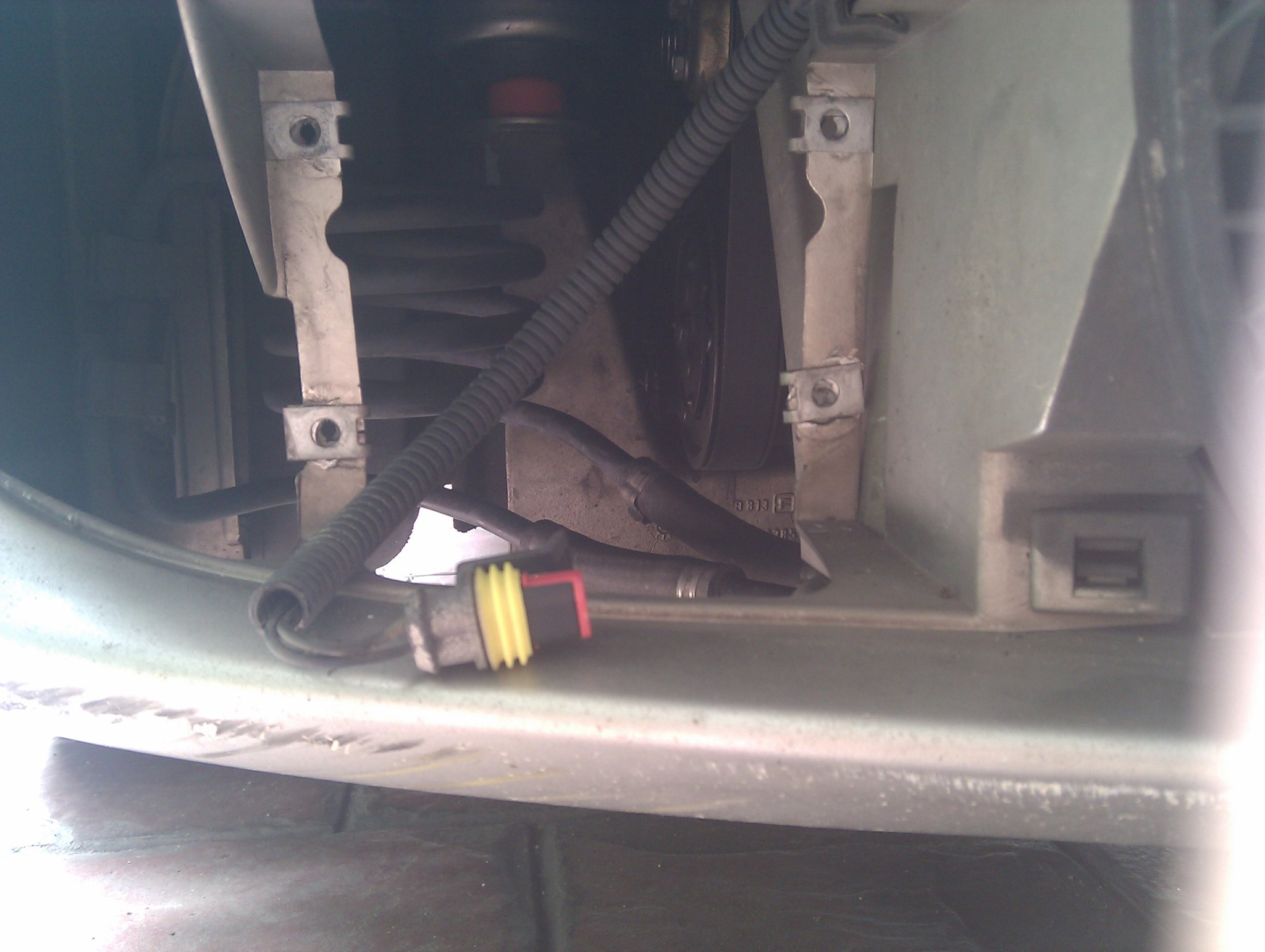 My old bulbs didn't look too bad (can't remember if I changed them when I got the car, or if these have been here since forever). I decided to re-use them, since the new set didn't come with bulbs, and also I didn't think it'd be worth spending another RM90 for Nightbreakers on these.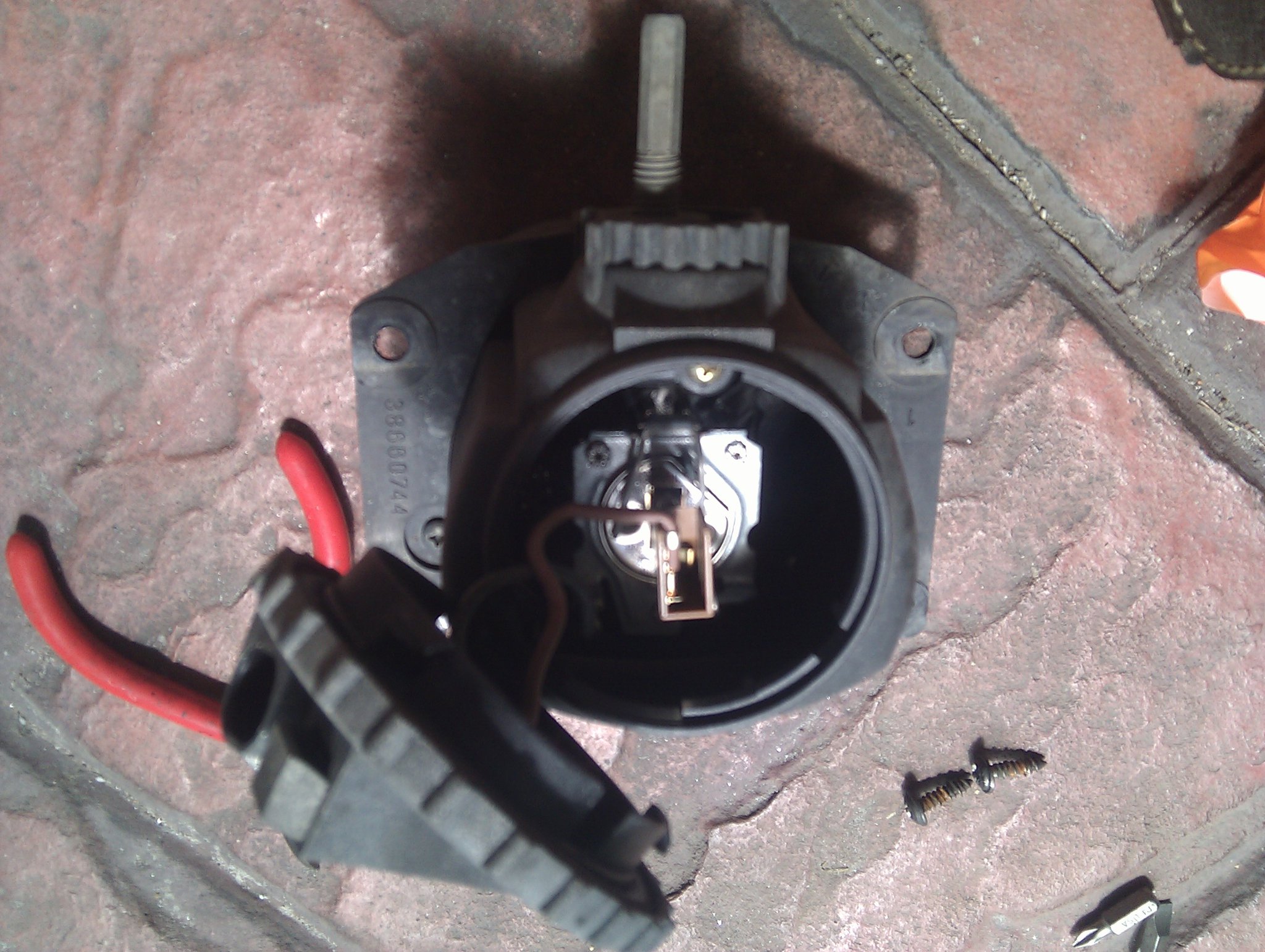 They use standard H1 bulbs. It's a lot easier to remove those hooks using thin-nosed pliers. Interestingly, the hook mechanism is different between my old set and the new set.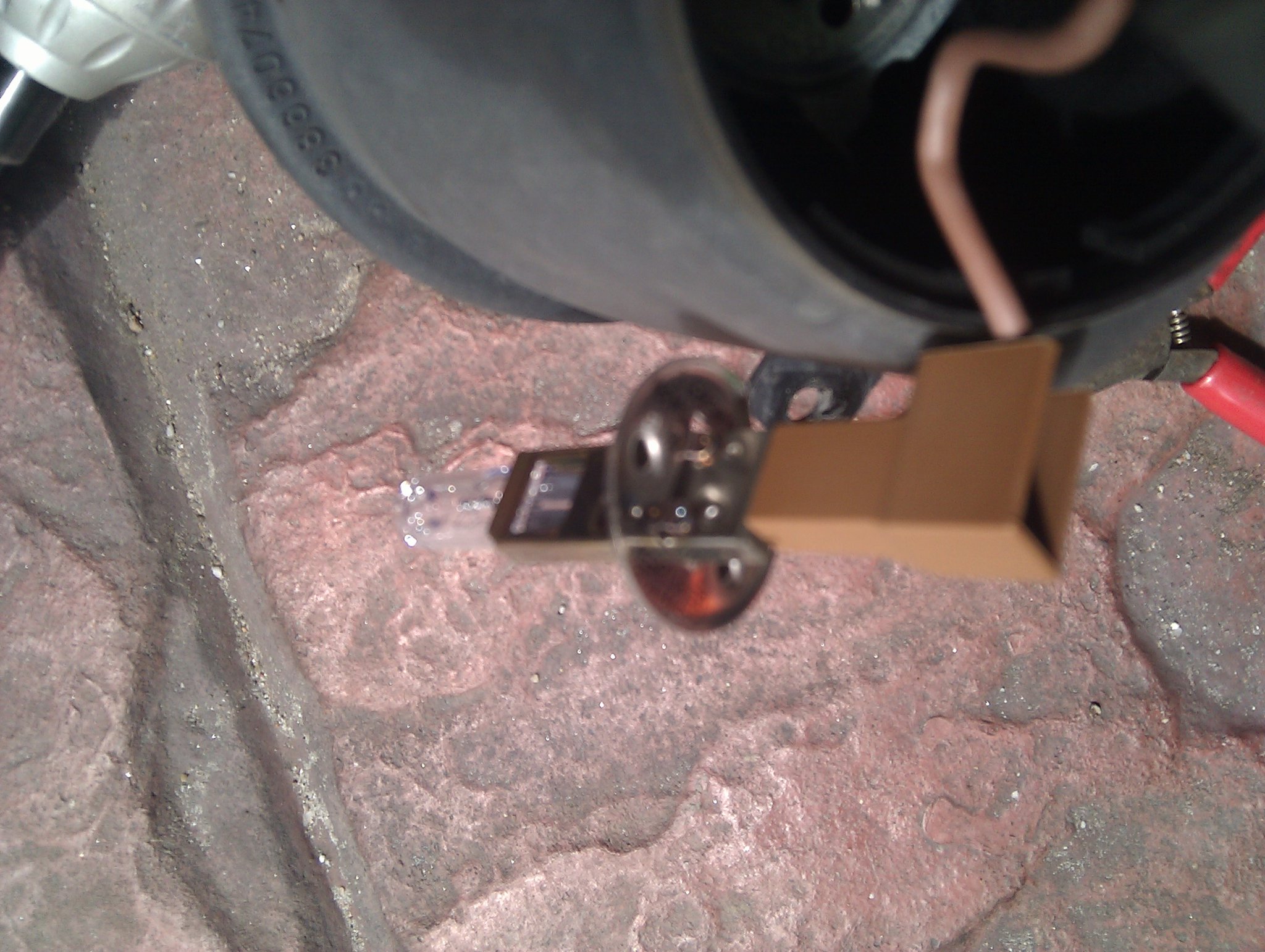 Putting everything back together was just the reverse of taking it out. A quick test: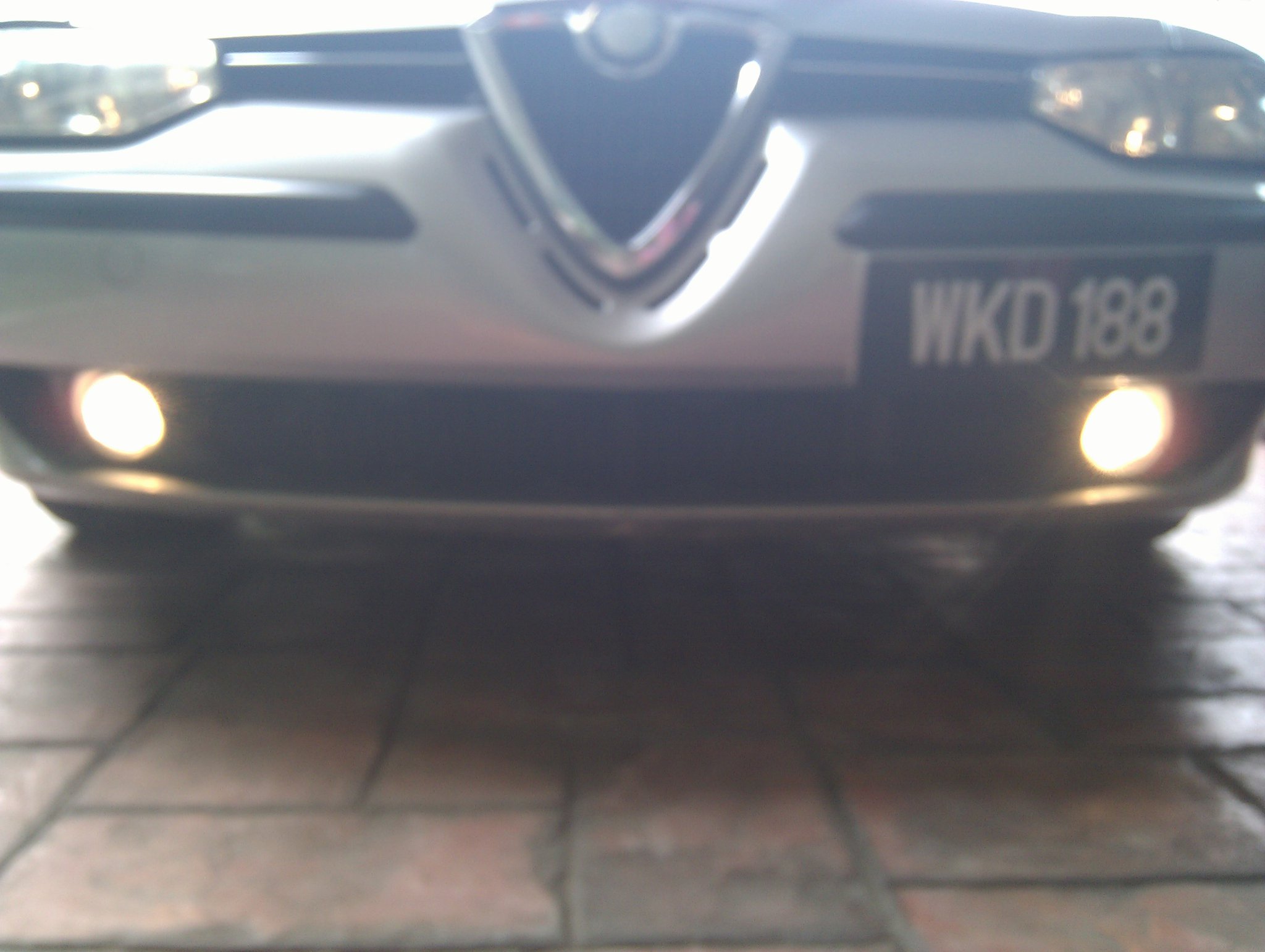 And everything is fine!
More importantly, objectives of getting hands dirty had been achieved …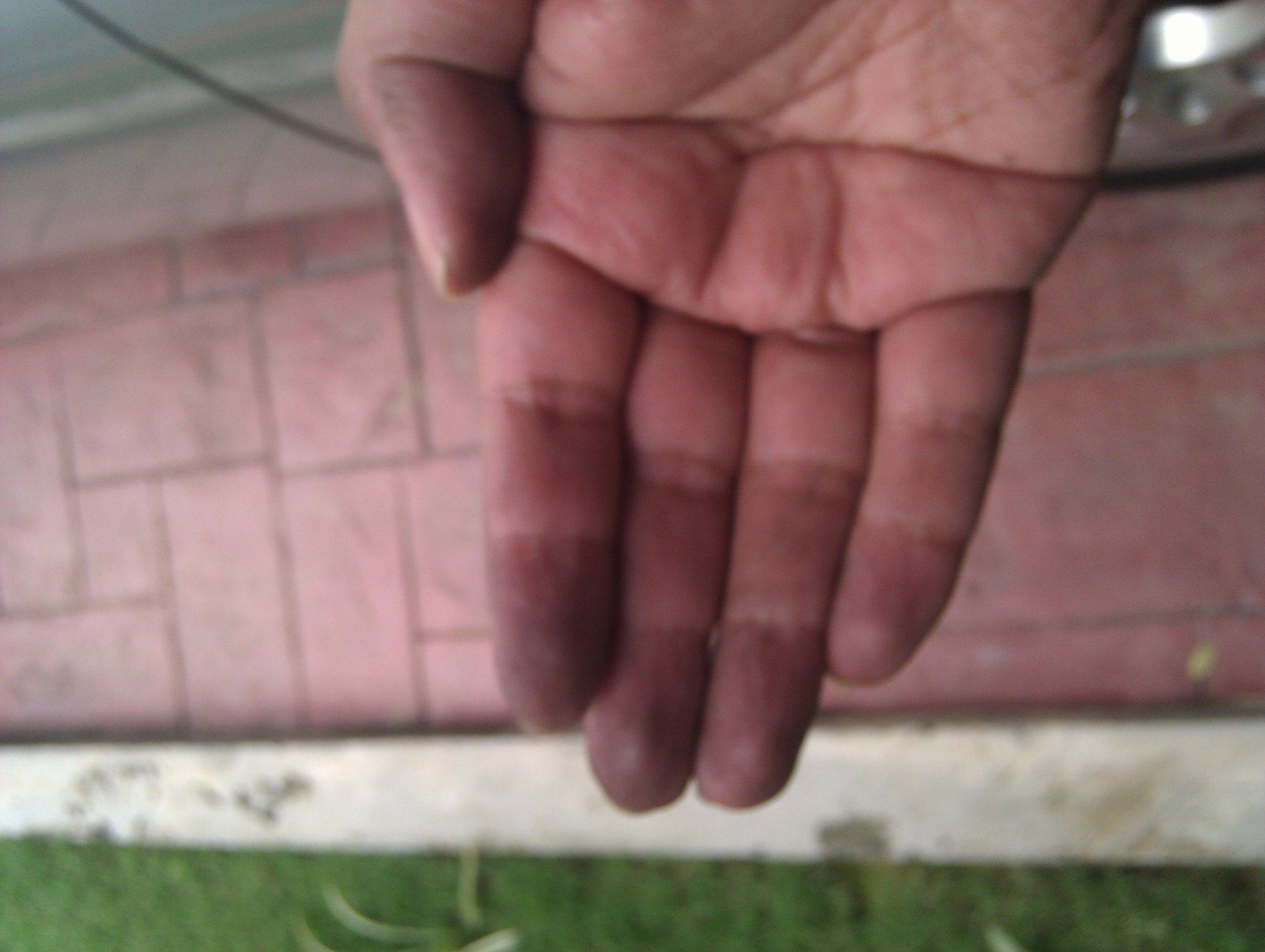 Dirty didn't show up too well in the photo … really!
… so I stopped there for today.
Not worth keeping.
TO DO
Mech left the too much of the wire for my built-in phone charger behind the dash, need to open up the panel and adjust it.
Irritating vibration noise from the driver's door panel, I think it's just one of the screws that I didn't tighten properly.
Strange behavior from right side speakers that need to "warm up" before they start working.
Pasang the new road tax sticker (Oi! Don't forget!)
Other stuff done to the car in 2010
 Changed front tyres. My rear tyres were really low in thread and kept attracting nails and stuff. One day I had this …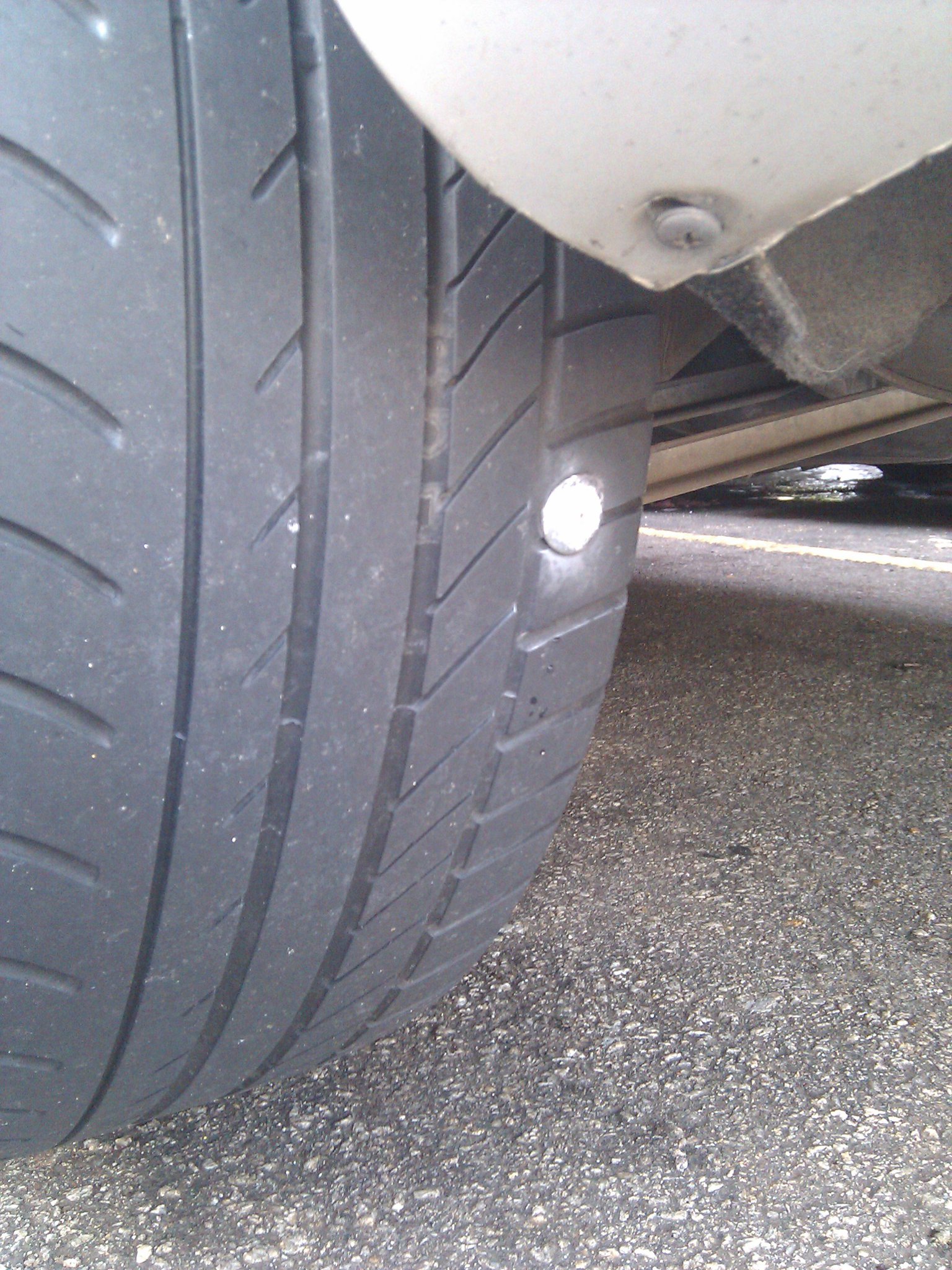 that turned out to be this …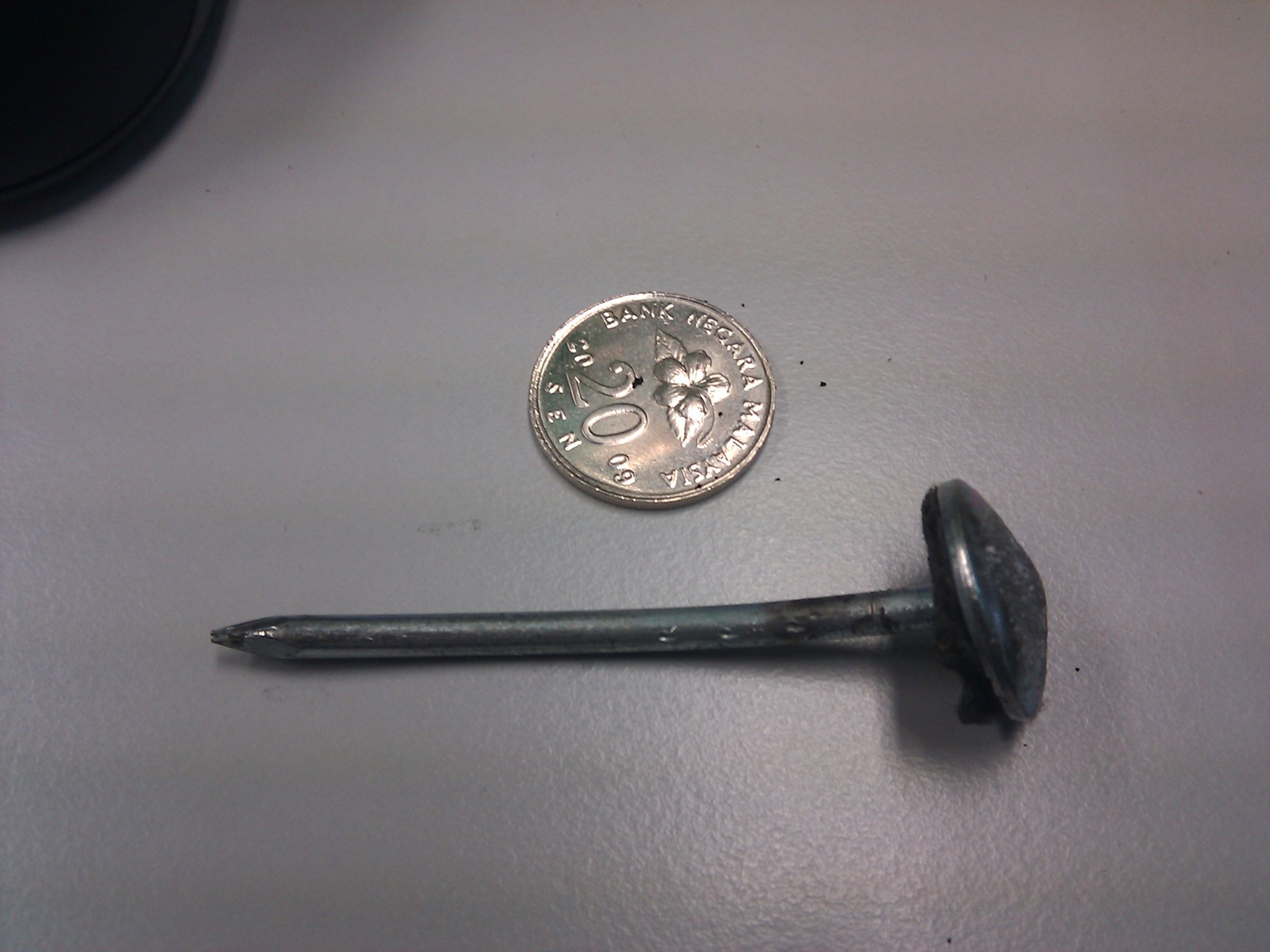 The car's horn is now working again. The wiring at the steering is extremely temperemental, and every time the KL mech fixes it it lasts a day or so. Took the Ipoh mech to do it right.
 100K km oil change, also changed my air filter. Mech fixed a small leak in my exhaust (car sounded nice before that) and also changed my front brake hoses (there was a crack in the rubber).
 Changed my Fuel Pump … "standard" problem of them leaking at around 100K km. You'll know as you start smelling petrol near the back seat area. You then drive with a "ready to bail out at any time" attitude immediately to the workshop. It costs my RM850 + labour, not too bad, a friend spend 2K for a fuel pump on his ZX years ago.
 Changed my front brakes to Tarox Grooved discs and Tarox pads. I couldn't afford a a big brake kit, so these were a decent upgrade. They've done wonders for the car, I can now actually stop. The brake assist doesn't really make its presence felt, and you need to stomp on them if you want to emergency brake, but the "feel" is nice. Plus they look good: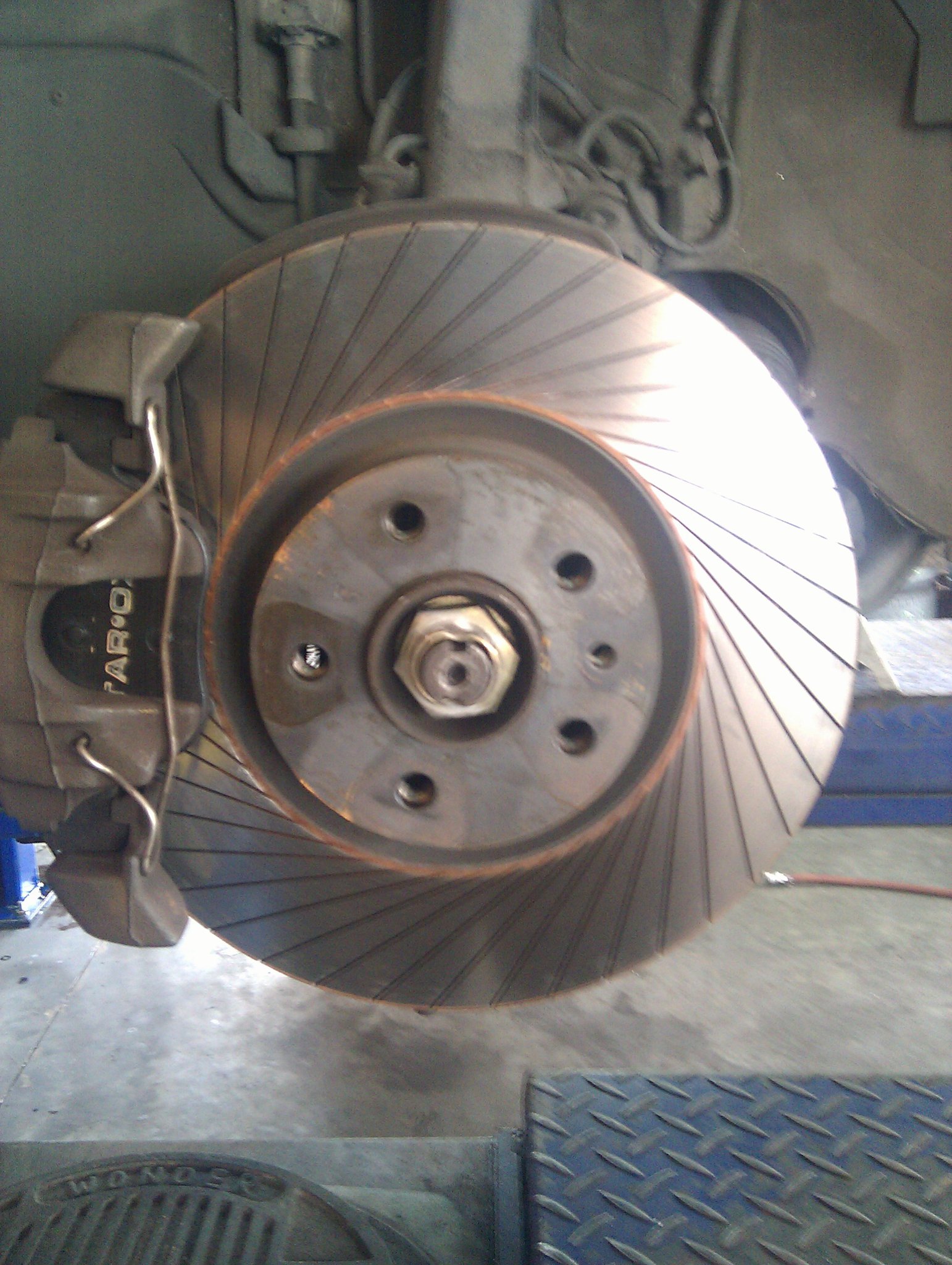 Changed my brake servo and master pump back in February. Don't think I wrote about this, but it was another "trapped in Ipoh" nightmare. The brake assist was really bad, and I could hear a hissing sound coming from the brake paddle area. Seems my brake servo was leaking. Unfortunately, there are quite a few variants of them in production, and the factory has a habit of just fixing whatever is available. The problem is that they have to match the brake master pump exactly. Even went to the authorized distributor and their 2.5V6 part is different from mine. In the end I got a half-cut set off 2.0 (which looks exactly like what the authorized distributor had) together with a matching master pump. The brake-assist was much improved after that, although my KL mech says it "feels" very much different than what a regular 2.5V6 should feel like. Anyway, it works for me.
 Changed all the engine mounts. Some of them were in pretty bad shape, I wonder if the engine was bouncing around all over the place in the car. Didn't feel any difference in the engine's running, but somehow the car felt more stable especially into corners. Wonder if this is just my imagination or what — the engine couldn't have been that loose!
Serviced the carbon brushes in my radiator fan motors. One of them had stopped turning, causing the car to overheat a bit. When I noticed it I nursed the car to the workshop, mech diagnosed it a bit by knocking on the fan a bit and it started. Told me to come back tomorrow morning. If it overheats on the way home, just ketuk-ketuk some more …
This post was originally published as a Facebook Note at 2011-01-15 15:55:29 +0800.