Doctor Who DVD Labels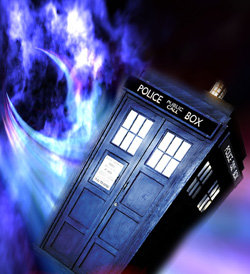 Some kind soul has created a set of high-quality Doctor Who DVD Labels. I found them through this site:
http://lifetheuniverseandcombom.blogspot.com/search?updated-max=2010-07-25T00:02:00%2B01:00&max-results=20#uds-search-results
The images are actually hosted on Flickr; you can go to Flickr and find them easily by searching for "Doctor Who Label ". There are labels for older seasons as well, I'm not sure if they're complete though.
With the current season over, I decided it was time to archive my copies off to DVD-ROM. I had downloaded the 720p HD copies of the Doctor Who episodes as well as the "making of" Doctor Who Companion for each episode, and each episode fit comfortably in a single DVD-ROM. Another good reason to do this is that the colour printer at home REQUIRES something to be printed on it every other weekend or so, to prevent it from drying up.
So I bought a pack of DVD stick on labels from All-IT Hypermarket at Ikano Power Center. They were RM8 for a pack of 50, with two labels per sheet (not sure if they meant 50 sheets or 50 labels, but I felt it was pretty cheap). They're not glossy, so your labels will have a matt effect, but that was ok for me.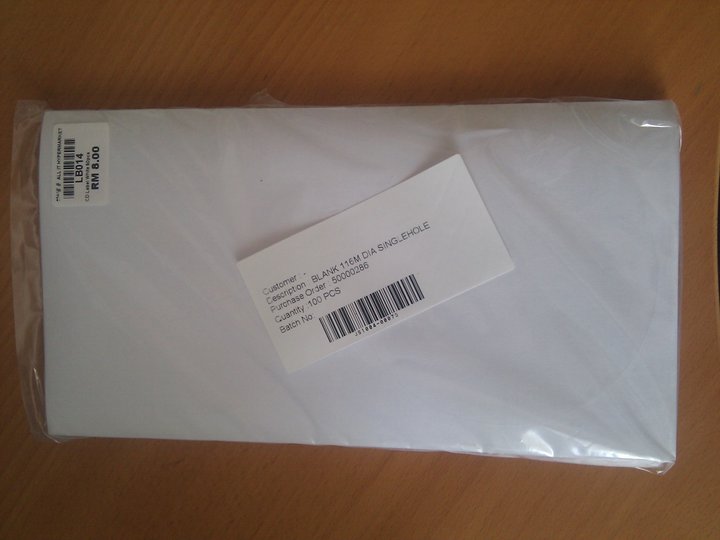 The tricky part was getting the labels aligned properly. I created a document in OpenOffice Impress and drew a circle, printed it out, checked the alignment, adjusted the position of the circle, and repeated the process. Finally, after getting it right, I could just import the DVD label image exactly where the circle was, and it printed out just fine.
For your information, here are the positioning details for All-IT's DVD Labels: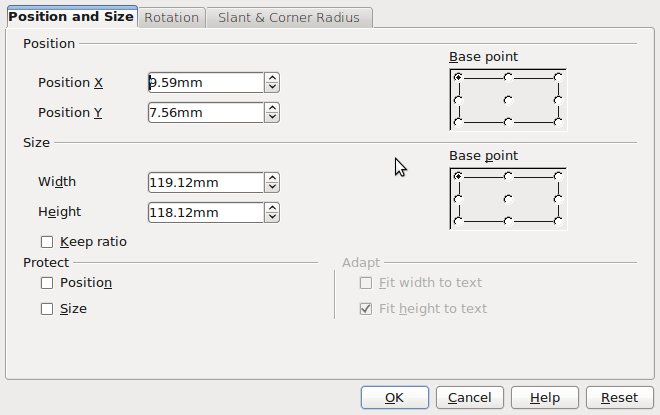 These settings worked for me on an Epson Stylus T10, with other printers you may have to tweak the position a millimeter or so to get the alignment right. Load the paper with the label to be printed going in first, and print away.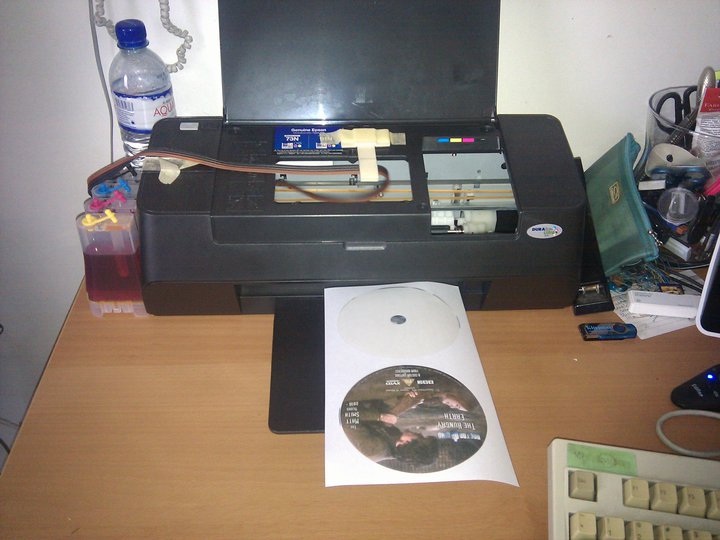 Sticking the labels on was pretty easy, i just put the burned DVD back into the spool box, and slid the label down the spool as well. Since the label tends to curl up naturally after printing, it's pretty easy to stick on, just smoothen outwards from the spindle using a plastic card.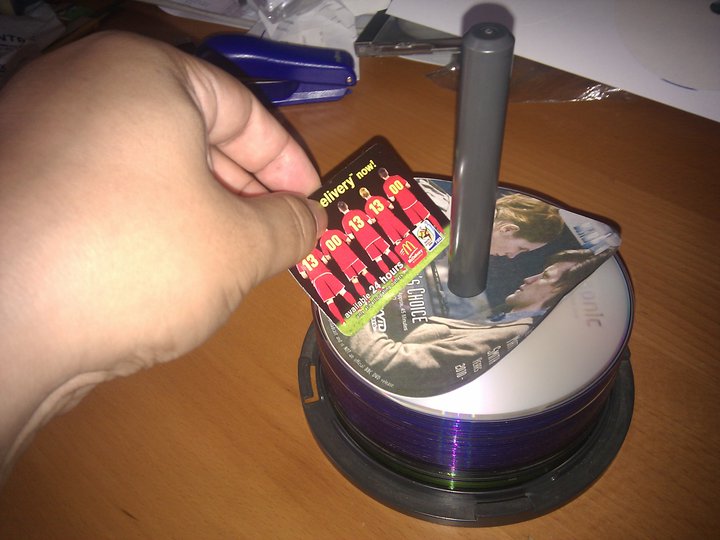 The end result is quite nice: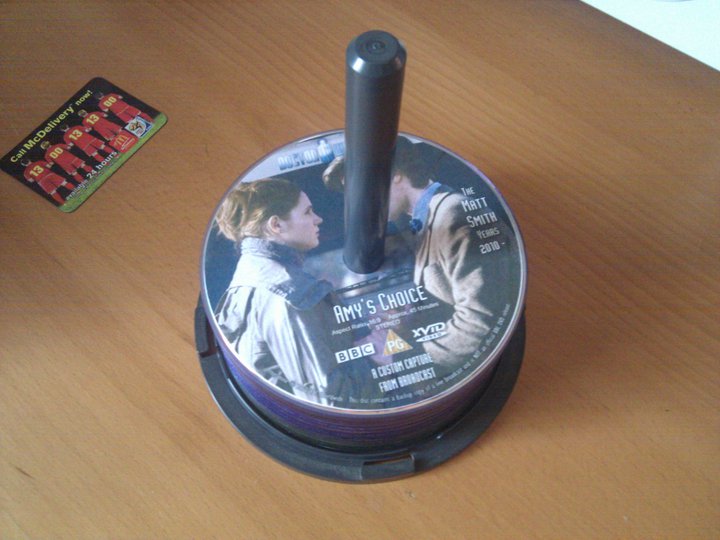 Here's what they all look like: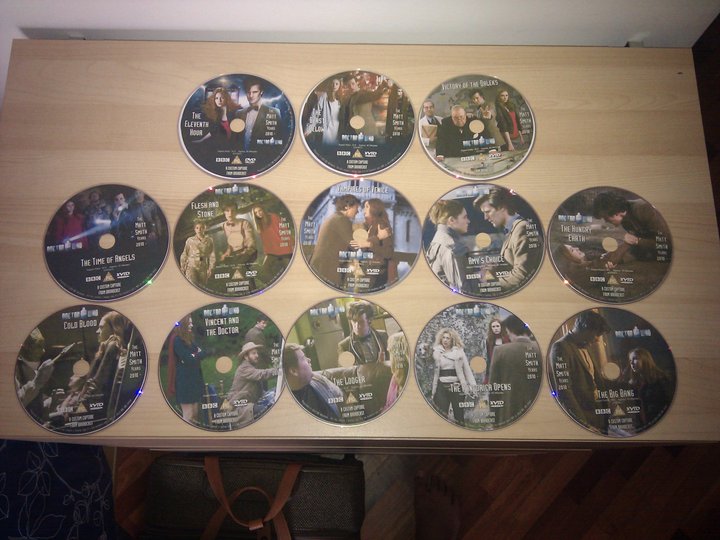 This post was originally published as a Facebook Note at 2010-08-02 15:43:36 +0800.