Tofu and Long Beans with Fermented Soy Beans
Another dish to add to my list of recipes … best served with rice to form a complete meal.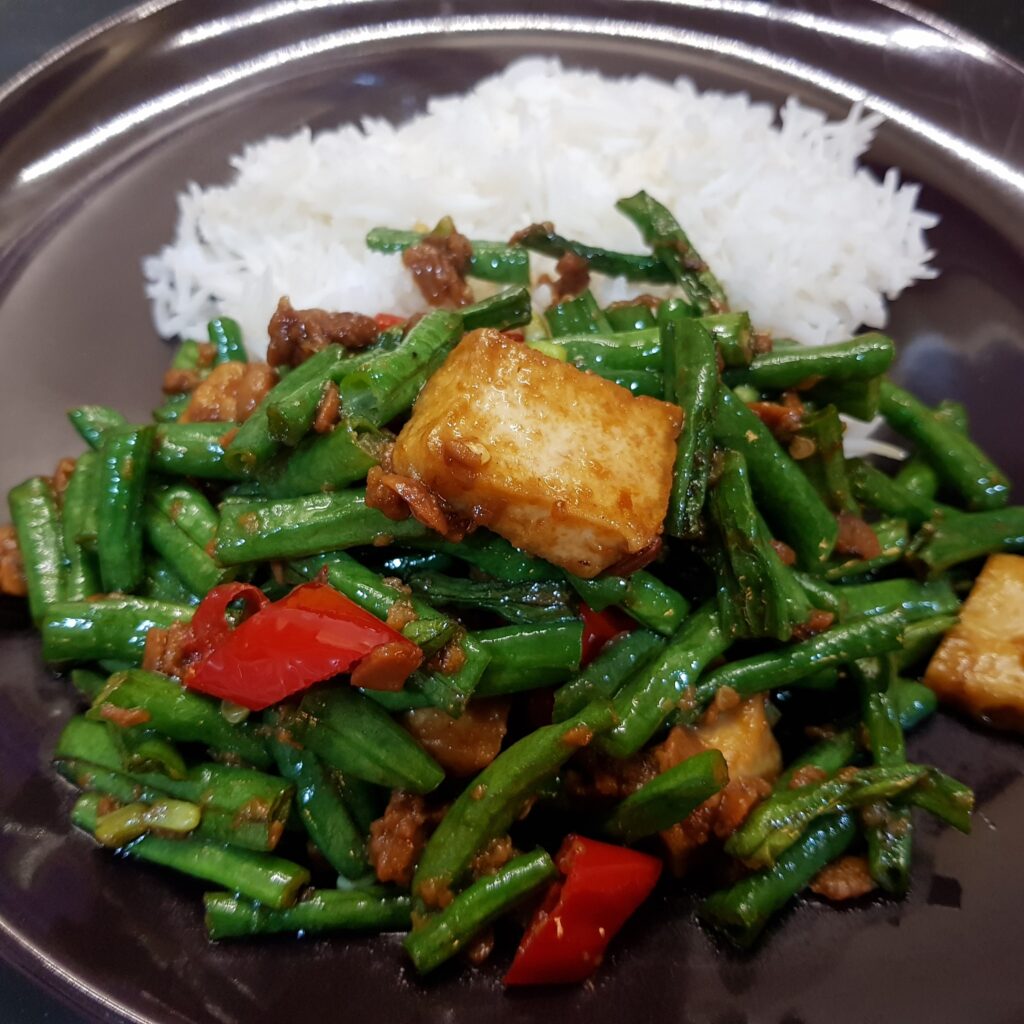 Ingredients
Long beans

washed and chopped into 1″ pieces.

1 or 2 blocks of Hard Tofu
Fermented Salted Soy Beans
3 pieces garlic, minced
1 tsp ginger paste OR 1″ ginger, minced
2 red chillies, sliced
1 teaspoon sugar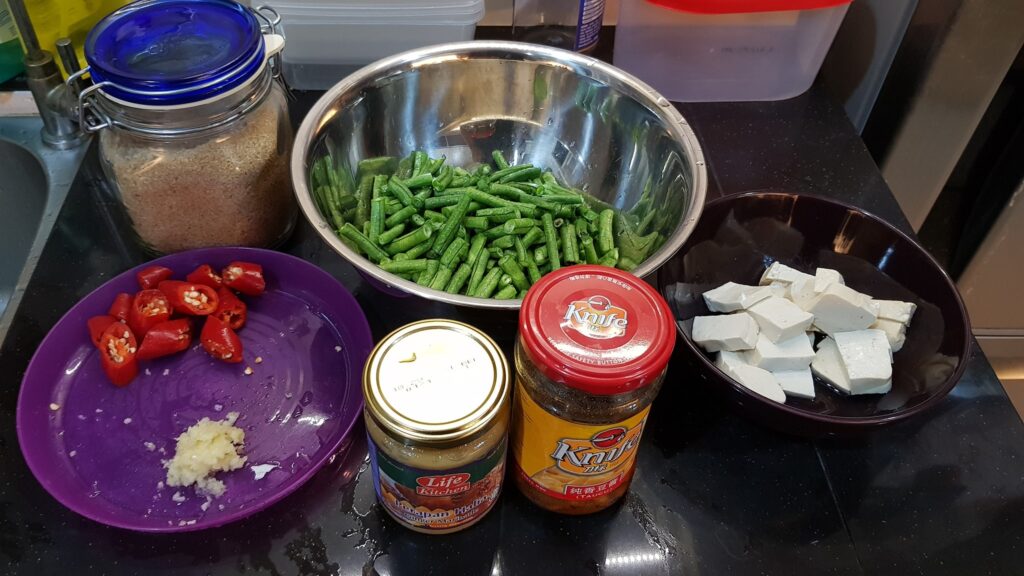 These are the fermented salted soy beans, also known locally as "Tauchu":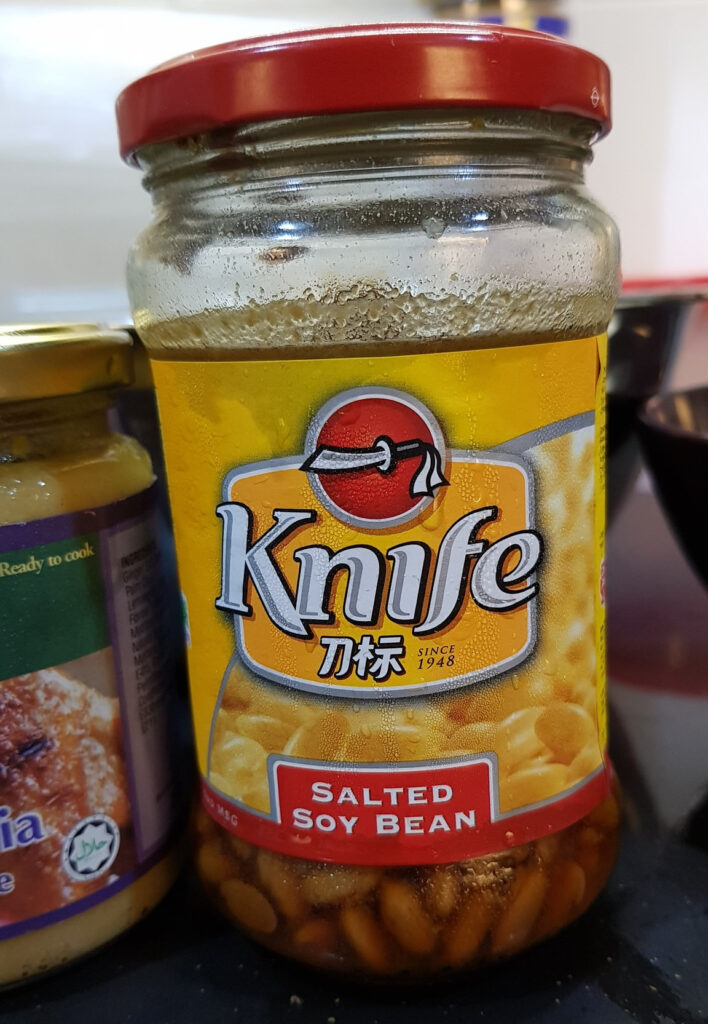 Method
Start with a oil in a heated wok (low to medium fire).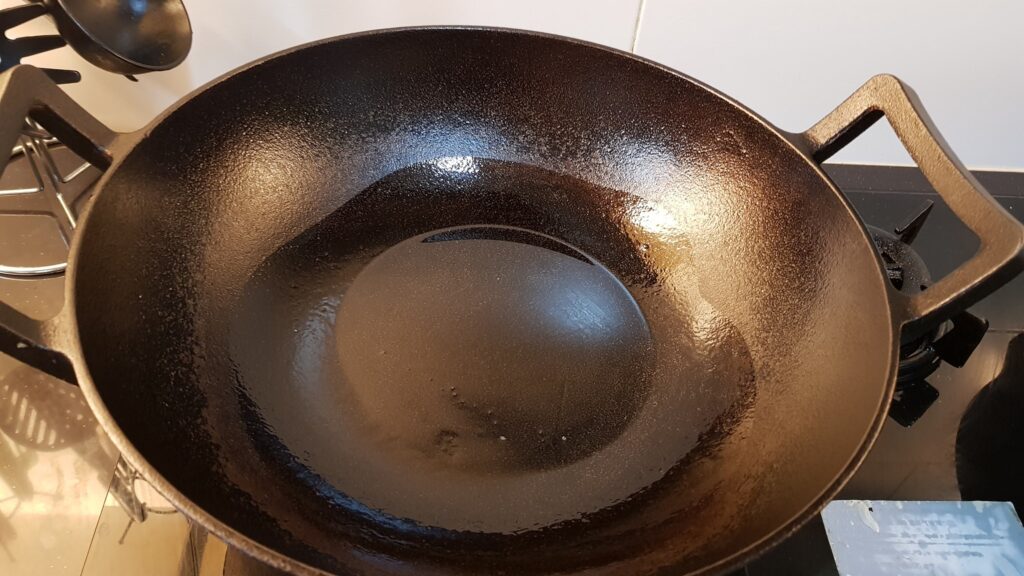 I diced the tofu and shallow fried them: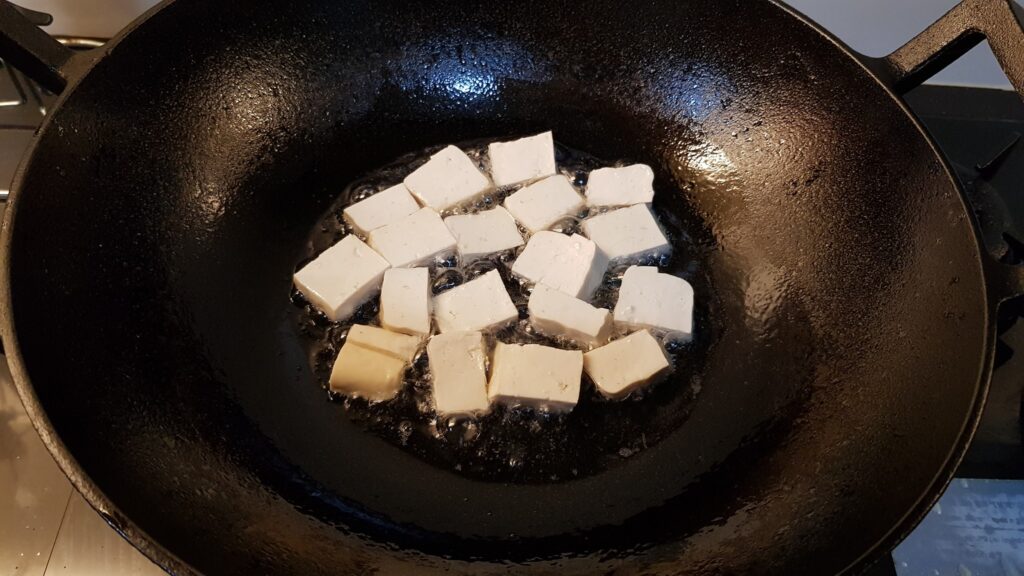 Flip them when they are slightly brown. We don't need to deep fry them, i.e. the inside can remain soft.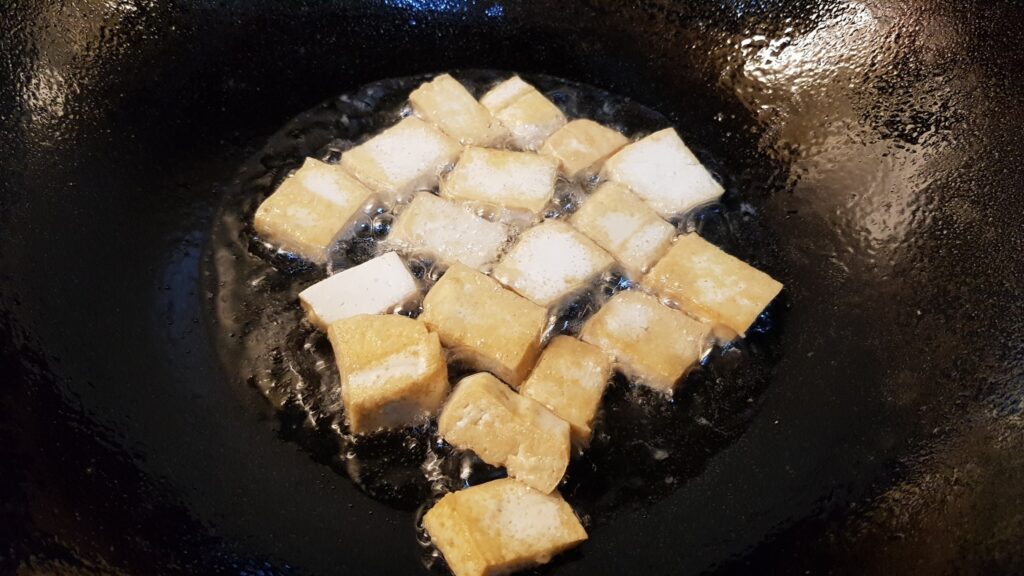 Added about 1 tsp minced ginger (I used ginger paste)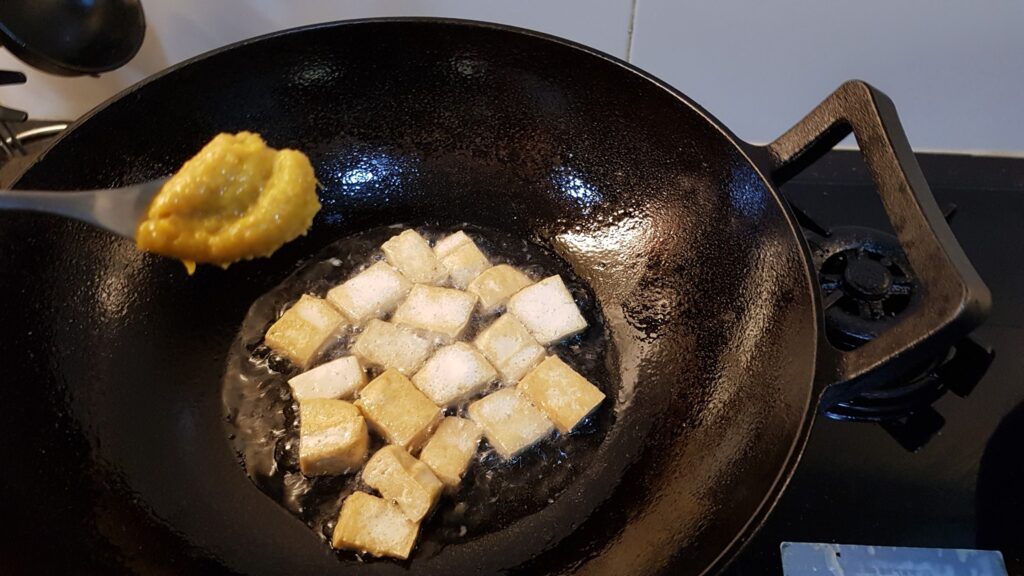 Add in the minced garlic. Stir for about 20 seconds.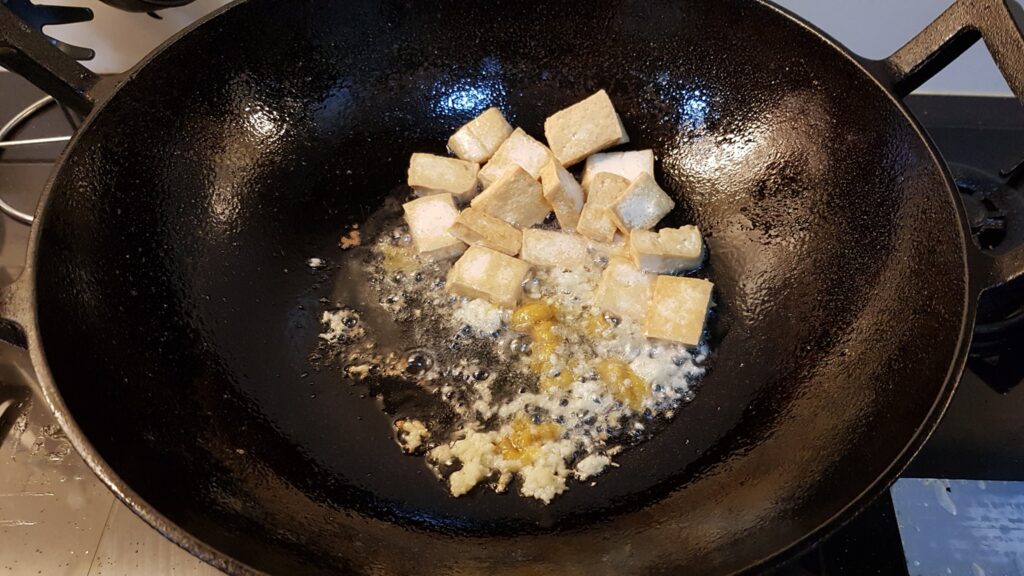 Add in the chillies, and 2 tbsp fermented soy beans. Stir fry for 2 minutes.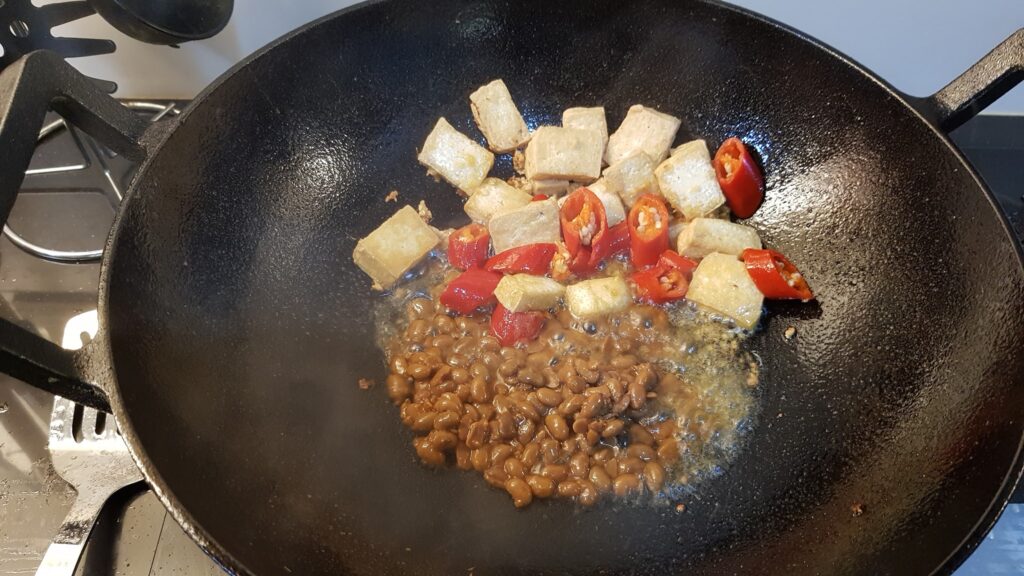 and 1 tsp sugar.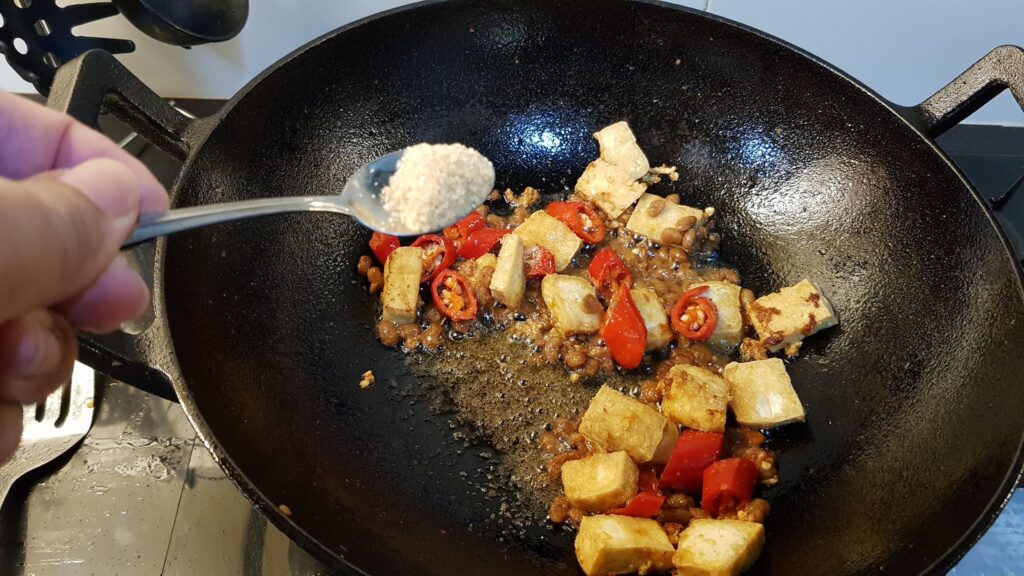 Add in the long beans. Stir so the oil and other ingredients coat the beans.
Add a little bit of water to create steam and cover with a lid for 2-3 minutes. Remove and stir further, untul the beans are soft to your liking (I prefer them crunchy).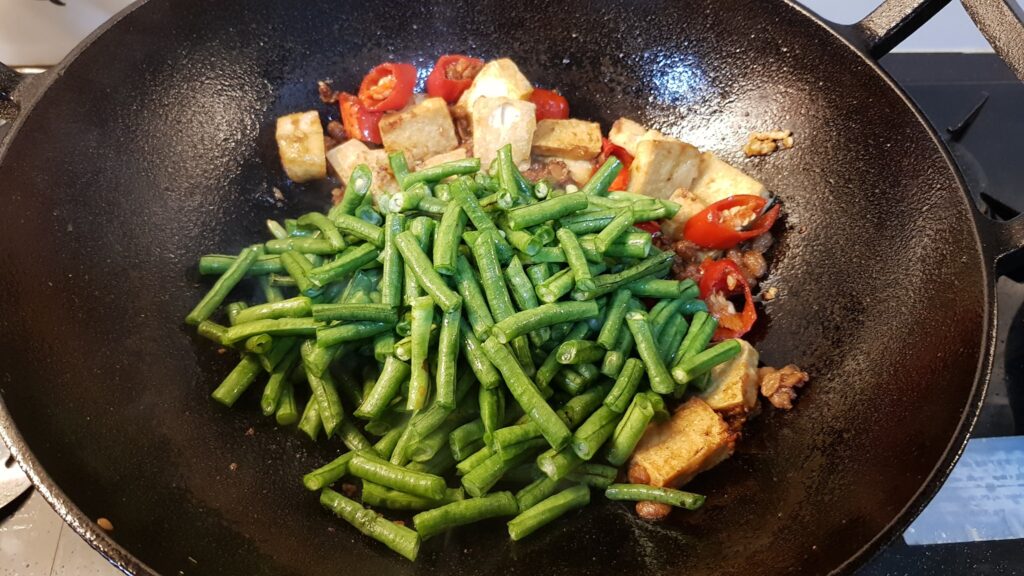 And we're done!