Help! My Galaxy Note Won't Charge!!!
This evening I decided to take a short nap before dinner, and since the Galaxy Note battery was low, I slid it into the cradle. When I got up I noticed that the Galaxy Note battery level was LOWER than before! I checked the charger with my Nexus One, and it was providing power properly … Uh oh … this is not good.
I tried the Galaxy Note with a few other chargers and also a USB cable connected to my PC, and it was behaving weirdly — sometimes it would indicate it was charging, but then even when I pulled the charger cable out, the display would still indicate it was charging. And all this while, the battery level was going lower and lower. I tried with my spare battery, and it was the same problem. This looks like a hardware issue …
I got a panic attack just thinking about having to send it in for warranty claim and go back to my Nexus One for a few days. It is at times like this that you really realise how dependent you are on these gadgets, and also how unprepared you are to lose the data inside it.
I spent an hour googling "galaxy note won't charge" and found a few reports, and also similar reports for the Galaxy Nexus. There were horror stories of Samsung claiming "water damage" to the USB port and refusing warranty. Some suggested cleaning the usb port, and also bending the little tab inside it (it may be to close to the edges and getting a short circuit). The ideal tool someone suggested was a shaved down matchstick — who has matches in the house these days?
If indeed there was some physical dirt somewhere in the usb port causing the short, I just needed something to dislodge it. It's kind of narrow in there so randomly poking around might make things worse. Then I had a crazy idea … whenever you need a tool, a power tool is always more fun. I took a fresh brush head for my Braun power toothbrush, and stuck the bristles into the usb port and gave it a good whirr for about 10 seconds or so.
Plugged the phone into the wall charger … and it powers up ok, and the battery is now charging properly! It's currently at 20% … and if I unplug the cable, it immediately indicates "discharging" and goes back to charging again when I plug in the cable. Back to expected behaviour.
Hopefully … it stays like that.
---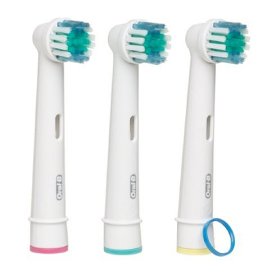 ---
Comments (249):
2012-08-03 19:54:55+0800 Glyn Alloway Thanks for the tip I've been swearing all afternoon and this worked. I just used a normal tooth brush and it did the trick
2013-01-27 02:57:33+0800 Stuart Aldrich I noticed that mine is corroded. Green specks are on my charge cord plug. Looks like they used copper instead of gold contacts.
2013-01-27 02:57:42+0800 Stuart Aldrich I noticed that mine is corroded. Green specks are on my charge cord plug. Looks like they used copper instead of gold contacts.
2013-06-27 12:25:06+0800 David Fink Post of the year! it worked for me just now! thanks SH!
2013-07-03 15:12:43+0800 Mikael Hild LOL it seriously worked!
2013-07-19 06:23:22+0800 amir sufi thanx..really work!!!
love u~
2013-07-25 13:23:51+0800 Myji wow i'm having the same issue with my note II ok im gonna try the Toothbrush and see what happen
2013-08-03 22:16:28+0800 Cat Fluffington Thank you! I would have never thought about it. I was close to contacting customer service… Anyway, I used a compressed air duster instead and it worked for me. Thanks again. 😀
2013-09-01 16:22:33+0800 Steve Livesey just worked for me with a normal toothbrush. thanks
2013-09-02 01:45:01+0800 Kez Harrison Wow thanks for your post.. You saved my frustration and 4 weeks worth of holiday photos. I used a soft makeup brush in the USB port and voila it's charging fine now. I didn't know what I was going to do. Thank you google and million thanks shahada!!!!!
2013-09-09 18:23:31+0800 liliano ventos let me try this i have same problm
2013-09-16 09:31:43+0800 Philip Fidler That worked ! I used an alcohol swap and dragged it around in the terminal with a hand shaved toothpick… ( still have those) A black grime came out and voila.
2013-09-22 15:36:08+0800 Ian Walker This is brilliant! Thank you so much. I have tried all sorts of software updates, factory resets and was going to send it back under warranty. I've given it a good old clean with the toothbrush (last ditch resort as I was sceptical) and it works perfectly – charging nicely. Thank you for the help!!
2013-10-17 01:06:48+0800 Juan Mendes Thanks for this, worked for me with a regular toothbrush.
2013-11-02 05:43:28+0800 Umaira Sufi Oh wow it worked for me tooooo! I have been at it since morning tried all sorts of chargers.Thanks alot.
2013-11-24 01:09:29+0800 Salman Tarar thanks bro 🙂
2013-12-03 07:52:38+0800 Dirk Gudde Thanks! It worked.
2013-12-07 07:59:51+0800 Juanita Marie OMGosh, it works! I've had this phone 4 just 3 months & day of having it, I took it 2 da Sprint store bcuz it wouldn't charge. They just changed the battery. It work fine for a few months & I took it back a few days ago. The tech changed something on the inside but no luck. I did what

+

shahada abubakar did & used a toothbrush head & bam! It's charging……but n da future I will not be purchasing Samsung.
2013-12-12 07:32:09+0800 Douglas Tataryn Thanks a lot, mine just went off warranty a week ago when it stopped charging.  I buzzed it for 30 seconds with my spare toothbrush and plugged it into the charger and charging fine.   Awesome!
2013-12-19 18:47:21+0800 Quinten Spillemaeckers thank you so much! i send it to customer service and they didn't resolve the problem. i tried this and it worked immediately!
2013-12-23 11:21:51+0800 Kataraina Wilcox Awesome. Can't believe this worked. Fate must have intervened when I went to buy a replacement charger and they didn't have any. Thanks so much.
2013-12-29 06:08:07+0800 Joram Kritas Your a legend bro, didn't work when I did it for 10 seconds but 30 seconds did the trick, post of the year!!!!
2014-01-08 00:56:27+0800 Christine Celeste amazing – worked for me as well
2014-01-15 00:13:35+0800 john mcmanus hilarious….this just worked!   Thanks
2014-01-15 03:42:08+0800 V Vasudevan Oh My God!!! Oh My God it worked!!!!!!! I almost broke in to tears when it didn't work after trying several different sockets and cables. Just tried this and it worked!! Thank you so so so much!!!!! Amazing!! You are a genius!!!!
2014-01-18 12:44:18+0800 Ronald Morales Its awesome and totally works. I added something. After cleaning the port with a toothbrush I sprayed with Contact Cleaner, the one tech support guys use to clean motherboards and stuff. Plug in into wall charger and its now charging properly. Im still thinking on getting a Wireless Charging Kit for my Note 3 since I dont trusst the USB cable or port anymore
2014-01-19 00:31:34+0800 Richard Karg sadly it's not working for mine
2014-01-19 04:39:33+0800 Matthew Levy I think it it working for me now, had to also stick the brush in theend of the cable. Looks like then pins might move. Mine was flashing in a strange way. Suggesting a short.
2014-01-19 06:21:54+0800 Douglas Tataryn The brushing worked for me for about a month or so and stopped working.  Then I had the bright idea of filing down about 1/32 of an inch, almost to the copper pins, of the USB cord.   Had to clean the plastic up a bit, and squish the opening to make it tight, but that worked great.  I guess the contacts on the Samsung USB may be worn or were coated, and this places the pins on fresh metal.  A bit desperate, but works well!
2014-01-29 03:57:56+0800 Hadi Kareem Sadly it won't work.. My problem is suddenly my phone stopped working, it was working last night, the charge was 10 or something, I turned it off and slept, and when I turned it on the next night it work.. I tried another battery, it worked. I tried different chargers on the same battery and the different batteries, it won't work.. So I thought it was the battery. I used the battery on another phone, not working.. Ah, I'm confused
2014-01-29 17:52:43+0800 Paul Taylor dude I owe you a beer….
2014-02-04 04:50:49+0800 Vincent Hall Yep, this worked used an old dry tooth brush, wiggled it about in the slot of the Tab and charger, seems to be charging!
2014-02-09 18:21:27+0800 Sandra Bolsher think this just worked for me yey !!
2014-02-10 21:37:09+0800 Nic Von Got this phone two days ago and had this problem. No freaking clue why. But this worked. Another fix is unsticking the power button if this does not work.
2014-02-14 12:17:37+0800 Alex Garay Life Saver!
2014-02-14 19:08:05+0800 Leon Wallace HOLY COW!! didn't think this would actually work but it did thaaaaaank you !!!
2014-02-17 08:01:26+0800 Joan Calvo you sir, are a genius, that worked like a charm, thanks a lot!
2014-02-20 07:58:06+0800 D Aguiar I'm sure you've heard this already but, IT REALLY WORKS! I was ready to go to the repair store tomorrow. Thanks again!
2014-02-20 08:24:45+0800 Leon Wallace The fix worked at First but it was only temporary Because my USB port was too damaged, I just ordered a new USB replacement and installed it myself super easy
2014-02-21 01:19:35+0800 Mahmoud El-Fakhrany Unfortunately it didn't work for me 🙁 I've galaxy note 2. it doesn't charge at all until my battery died, whenever I plug in my charger, the green battery bar appears and indicates that the mobile is charging and this lasts only for 1 second and the screen goes black again 🙁 help please
2014-02-24 03:21:49+0800 Peroja Perera Wow! It worked! I am so attracted to you right now!
2014-02-24 23:13:28+0800 J. Smith I can't believe it! I've only had my phone for two weeks and it stopped charging today. I'm at work so I didn't have a spare toothbrush with me so I used a can of the compressed air and it worked perfectly!  Amazed and HAPPY!  THANK YOU!!!!!
2014-02-25 04:26:03+0800 Bradley Johnson Shahada thanks my friend. It really works !!!!!!
2014-02-26 21:45:42+0800 Tyler Lopez It also worked for me as well. Thanks much.
2014-02-26 22:47:41+0800 Marcel Gacem my note 3 did the same, not charging. so i took a medium dried tooth brush cleaned the port, and dirt came out of it. and now it's working.
2014-03-01 19:26:48+0800 ANA Yana Merci beaucoup… it did work!! I tried many times.. at last… it work..
2014-03-03 09:30:09+0800 MikenJenn Fox OMG. She finly stopped crying. Thank you tooth brush fixed the phone!!!
2014-03-03 11:22:54+0800 Tosin Oluwatoye worked for me too, though I had to try about 4 times. After, my note 3 charger acts weird but the regular note 2 charger does just fine…
2014-03-03 11:27:53+0800 Tosin Oluwatoye Thanks Shahada, God bless you
2014-03-03 13:18:45+0800 Paradox Dish I have the same problem and I just bought mine the other day; plus I'm extremely careful when plugging it in/ unplugging it. 🙁
It may just be some problem with the device.
2014-03-05 06:30:46+0800 Ian J If you want to fix this go into WiFi settings and then press menu and go to "Advanced". Now uncheck the auto network switch option, backout and you won't have that problem anymore. This phone is very aggressive when removing you from a WiFi access point if it detects the slightest drop in network speed or latency. But trust me this will work! GOT THIS FROM TMOBILE WEBSITE IT WORKED!!!!!!! My phone is only a month old and was having this same problem
2014-03-05 07:33:38+0800 Paradox Dish I figured out the charging problem, standard usb ports only have .5 volts whereas the wall charger uses 3 volts. The computer can charge it but it'll take forever.
2014-03-09 00:06:22+0800 Thomson Comer Fixed me too, man!  Brilliant!
2014-03-10 23:17:19+0800 Dwan Serrano Holy cow I thought I was going to have to take it in, tried this with a freebie toothbrush and voila! It worked!! Thanks for the post!
2014-03-16 12:51:44+0800 Jessica Johari omg thank you.. I was having the same problem and was already losing it when I saw your post.. now it works!!!!
2014-03-18 23:31:01+0800 Moneek Nicole Thank you, thank you, thank you!
2014-03-19 01:31:58+0800 ian ewen i have tried toothbrush, blowing into it, soft make up brush still no luck any other ideas please ? so annoying when phone works fine otherwise
2014-03-19 22:20:09+0800 Sanjay Pratap Thanks for the experience. …..my note ia behaving same as your but only difference when it is switch off it is charging. ….
2014-03-20 20:12:57+0800 Jonnice Baker It worked! I put my phone on the charger at 8pm last night and it was at 5% battery. Woke up just now and it had only charged to 37%. Used a toothbrush for 20 seconds and my battery percentage has when up 5% in 3 minutes! Thank you!
2014-03-20 20:26:20+0800 Vicky Nguyen Its amazing…I just bought the phone galaxy note 3 today from gumtree abt 10hrs ago……it happened straight after the battery run out(i.e the screen turned black, no signal at all)…..im almost crying…..i tried ur So many solution like s-pen n battery but not work at all……i saw lots of gUd outcomes from other fnor ur solution…then i tried so many times, almost 3hrs….not work….(
)…… thinking of spend more time…Iricle happened…..see the screen come up then off again., and come up with android label ….i happened to me 4-5 times then it was off completely…….no hope….continue using the brush for 15min with strong pushing n holding to the port……finally….i get the battery signal come up……so happy, thx for save my life….u r brilliant^^
2014-03-25 01:21:45+0800 Antonino Cassata (Anthony) Brilliant job, just fixed my daughters phone.
2014-03-26 22:29:58+0800 מאור אדרי Thank you, it works excellent.
You are a genius
2014-04-02 03:30:06+0800 Laura S Bummer… after reading this and the TONS of ecstatic comments following it – I was sure my galaxy note could be saved… I am having that same exact problem just out of the blue!! I tried the toothbrush and…. no such luck. None at all 🙁
2014-04-07 18:23:20+0800 styes1 It worked have to make sure the brittles get in there but it does work thanks man
2014-04-09 01:00:02+0800 Menuka Gunawardana Awsm
2014-04-16 08:52:55+0800 Wendy Whatley Hmmm… good idea – not working for me
2014-04-22 01:35:19+0800 Anurag Maity its amazing man
worked for me 🙂
2014-04-23 12:39:51+0800 Patrice Miles It's known issue call Samsung directly and they will send u another USB but they'll require tht u send the defective USB back 1st 🙁
2014-05-05 07:56:25+0800 Joe Moorman I have the same problem it did not work but thanks
2014-05-05 23:25:25+0800 Carol Johnson This worked for me, too. Many thanks!
2014-05-06 00:44:21+0800 Joe Moorman I removed my battery and charged it outside of my phone to about 50% . I put it back in my phone and plugged it in..I find it works now as long as my battery is above 30% before charging.
2014-05-15 02:56:10+0800 AJAY PHERWANI Worked, but not at first.
1. I tried to clean with a manual toothbrush. Tried with the USB port and also the end of the cable that is inserted inside the port. Tried lightly at first and then multiple times with harder frequency. No help.
2. Then also decided to clean the golden lead connects of the battery and where the battery connects to the chassis. Once this happened, it works.
My conclusions:
1. Problem could be with the USB contact part, or the part that connects the battery to the phone (golden leads).
2. Try to do this for a few times, over a span of 30-45 minutes, before you give up.
2014-05-15 04:09:50+0800 Eduardo Peniche Thanks for the tip my phone is charging once more. I used a regular tooth brush and some contact cleaner.
2014-05-18 04:49:17+0800 Botan Ramandyar Thanks a lot it work i used a small brush who used to Clean between the teeth.
2014-05-20 05:44:57+0800 Ersin Ramiz you da man
2014-05-21 12:26:10+0800 Steven Schneider Toothbrush worked wonders. I've been cleaning my USB port out with a paper clip, Q-tips and rubbing alcohol (99%) but I couldn't get enough of the dirt out of the right places in the port to make it work. My phone is charging right now so we'll see if this does the trick.
2014-05-23 22:14:38+0800 Chelsie Parks It just worked for my husband! !!!! Thank you
2014-05-25 20:30:32+0800 Caridad Garcia It worked! Thank you!
2014-05-26 01:31:25+0800 Les Pfeifer good thinking, thanks
2014-05-28 21:58:05+0800 Jawan Bailey Worked great site my note 3. I used a toothbrush.
2014-06-01 03:12:17+0800 Mayra Alejandra Martinez ive had my phone chargig for 6 hours and it only went up to 61%, i started charging it yet again at 67% and  its still going down to 63%! i have yet to try this and i cant wait to get home from work to try this, hope it works!
2014-06-02 02:04:29+0800 Mayra Alejandra Martinez yunier, i tried the brush it worked! but only if i fix the cable a certain way. def. better than the past couple days tho thankyou!
2014-06-03 01:49:38+0800 Sapna Hayat Thank you … It worked for me and I am so very happy. Coz I just dont want to change my Note 🙂 Thank you Once again. Hopefully, Now it stay like this Working properly …
2014-06-04 10:47:39+0800 Erik Pennell I could cry right now, i used the toothbrush and it worked, so happy now
2014-06-05 08:22:19+0800 Ken Chao I gave it a try on the usb port on the phone and the usb cable but sadly nothing. The toothbrush did clean out some of black stuff from the port but it's still not charging at all. It just gives me the battery life status (which is clinging to 10%) and the red light at the top. I've only had this thing for 6 months! I guess I'll have to take it in and have it checked out by a technician.
2014-06-05 08:37:23+0800 Erik Pennell Check your cord

+

Ken Chao
2014-06-06 18:33:39+0800 Anika Bushra wowww!!!! this is magic!! it worked wonders on my galaxy note 3. It was not taking charge and now its perfectly fine after using brush to clean it! ^^
2014-06-07 04:24:27+0800 Omar Ayman Ragab It isnt working for me what can i do
2014-06-07 05:16:41+0800 Kayla F. Carter How long should I brush
2014-06-07 05:25:48+0800 Kayla F. Carter It worked for a minute and stopped. What should I do now?? 🙁
2014-06-07 20:07:20+0800 saurav haritwal tHanks a tOn it worked for me..
2014-06-08 07:22:15+0800 varun uppal i just tried and freaking i just hope it works , plzz plzzz plzzzz
!!
2014-06-08 16:51:48+0800 saurav haritwal try a long brush and clean off the charger socket of ur phone.. use some petrol
2014-06-08 20:42:00+0800 Cassidy Czepczynski Just worked for me! Over 2 years later, you are still helping people!! Thank you for sharing this!!!!!
2014-06-09 06:43:25+0800 Bradley Glasson

+

George Rout If the battery is dying it will probably have symptoms like discharging really quickly and maybe hotter than usual battery.
2014-06-09 21:58:53+0800 Brennen Chua Thank You!!!Worked for me… hahaha
2014-06-10 03:48:00+0800 Sarah Grand Omg mine is back to life……thanks for the tip!!!!
2014-06-11 05:25:18+0800 Hannah Kitchingman You STAR !!! thankyou soo much 😉
2014-06-11 09:52:46+0800 Akeen Mind DID NOT WORK! Sad
2014-06-11 12:08:10+0800 Bradley Glasson

+

M Pritchett It didn't work for me the first time, then I tried with some Methylated Spirits on the brush, gave it a good thorough clean, then waited for the alcohol to evaporate. Then it charged again! I was so happy. I wish they sold Methylated Spirits in smaller bottles than 1L though, I barely needed a drop to clean it.
2014-06-13 13:51:37+0800 Npassini Vics Oh it worked after 3 times..it WORKEDDDDDD!! Thank you so much for the tip.
2014-06-16 08:02:45+0800 Akeen Mind

+

Bradley Glasson… Thanks for the tip, I'll try it and let you know! Thanks again
2014-06-16 19:22:43+0800 Brennen Chua It worked for me but then it stopped… :(But! My friend removed the battery, took a paper clip, wrapped the tip with paper, and cleaned the micro usb port…. and my note2 is back in business!


+

onin plaza
2014-06-16 19:53:44+0800 Bruce McLeod It worked. I cleaned the heck out of the usb port of the phone but still nothing. In one comment, a poster suggested cleaning the golden coloured contacts of the battery… where the battery connects to the phone. Voila! It's charging perfectly again! Saved me a trip to the store, saved all my data and pics, thanks so much to AJAY PHERWANI (May 14, 2014).
2014-06-18 04:49:30+0800 jessie horn Omg it worked !!
2014-06-22 16:58:03+0800 Oskar Henriksson Cleaned it before, but somehow a swedish match did the job so much better!
With wireless charging, there is benefits…
2014-06-23 04:29:09+0800 Seiperi Fyn-Sydney Thanks so much. I used a paint brush and achieved this same result.
2014-06-24 04:49:11+0800 Eric Reed Worked like a charm!
2014-06-24 23:07:49+0800 Debra Wagner OMG, you are the best. I didn't have a toothbrush at work so I used a thumbtack to gently "scrape" the area and move the little tab up a little. If it doesn't already exist someone should invent a cap so crud can't get into that little whole when not charging.
2014-06-25 18:21:55+0800 Bradley Glasson

+

Debra Wagner Some old phones had rubber caps like my old Sanyo M1. When you needed to plug it in you just pop out the cap and swing it out of the way. Don't make em like they used too.
2014-06-26 11:37:17+0800 Liz Strand Thank you! I always use canned air for electronic things that stop working right, but I did not think that would do the trick this time, since my galaxy S4 mini showed it was charging, but just wasn't. I figured it had to be an internal issue and was panicking. But seeing that yours did the same thing, and the toothbrush worked, I figured I'd give the canned air a try, and that fixed it!
2014-06-26 12:28:26+0800 Buffalo Sos hoooooooooly crap dude you saved my phone! and this was the first post i clicked. all hail the wonderful age of information! long live the matrix!
2014-07-03 23:59:32+0800 chandrawan wijaya thank you. your my hero. it work on note 3 too,
2014-07-04 00:51:12+0800 jen lemana it worked! my brother owes you a bottle of beer! thank you!!!!!!!!!!!
2014-07-05 22:04:32+0800 Sara Elkjær Oh thank you. I'll try that! Hope that it works!
2014-07-06 07:21:26+0800 samedi pann So am I. The much
2014-07-06 07:21:27+0800 samedi pann So am I. The much
2014-07-06 15:44:20+0800 Akeen Mind no, nothing worked for me. ..I had to buy 6 batteries on eBay and two wall chargers.
2014-07-06 23:26:44+0800 Humphrey Ngunjiri Thank you very much for the tip. It worked for me.
2014-07-10 22:17:57+0800 Katie Chavarria This works! I didn't think it would but since I was out of any other ideas I thought might as well try it. Thank you for this post!
2014-07-11 12:03:25+0800 Amanza L Unfortunately this did not work for me. What should i do
2014-07-12 03:28:38+0800 bill nguyen it worked!!!!!!!! this is crazy man. thank you very much!!
2014-07-13 02:32:06+0800 JOSH HAHN i was so mad ALLL DAY LONG!! my phone just wouldn't charge at all. This worked perfectly. THANK YOU!
2014-07-14 23:33:11+0800 leo littleton I love you!
My phone was doing the same thing.  AT&T told me it was toast and that I would have to do an insurance claim: $200!I could of seconds with a tooth brush and voila!
2014-07-17 18:33:52+0800 Bilal Ubaid i am from the unlucky ones 🙁
2014-07-17 21:34:06+0800 JOSH HAHN Also. Try a micro usb. The cable Samsung supplied witg the Note3 is bad. I just called t mobile and they are sending me a new one
2014-07-17 21:51:16+0800 Bilal Ubaid thanks Josh. will try that
2014-07-18 08:33:10+0800 Nigel Williams oh crap it worked. I just got this replacement phone from this issue and it started back. I used the tooth brush and it worked. Thanks
2014-07-18 18:29:58+0800 Daniela Jordan THANK YOU THANK YOU THANK YOU!!!  It worked!!
2014-07-18 19:55:07+0800 Bilal Ubaid The problem was with the cable. tried a micro USB. works now 🙂
Thanks a million Josh.
2014-07-19 00:15:40+0800 Bienvenido Alesna Thank you! Took more than 10 seconds, and also had to take the entire Otterbox cover. 1st time with the cover on did nothing, but as other posters mentioned, I took it apart as far as I could without risking any warranty violation issues. While off I also took out and set back in place the battery and well as 30-40 seconds of using a power toothbrush both with circular head and other part of the toothbrush head all to be sure. I plugged in charger with back cover of phone still on and now red light came on when I plugged in my OEM charger cable. Mahalo Nui Loa!!!!!!
2014-07-22 03:06:24+0800 winnie chang Simply genius! thanks! this works!!!
2014-07-23 06:09:44+0800 Ashley Dc you should make a video about this
2014-07-24 03:25:55+0800 JOSH HAHN HEADS UP!! Samsung charger that came with the Note 3 do not work after 5 or so months. Call your carriers and let them know if you are having troubles. I did the toothbrush and my phone kind of charged but then stopped again. I had to call t mobile and they said that the factory charger that came with my phone has a glitch and stops working. Samsung will send a new one- in the mean time, try a micro usb
2014-07-30 01:35:30+0800 Dana Fletcher Toothbrush and a dab of hand sanitizer worked!!! THANK YOU!!!
2014-08-01 19:21:55+0800 Tasnim Alam After trying many times, it wasnt working. Then i kept it plugged in while reading all the cheery comments, and all of a sudden i hear my phone and Omggggggg, thank you thank you thank youuuuuu. Im about to go to disney world in 2 hrs and freaking out that i wont be able to take pics!!! I have a lot of previous vacay pics i did mot wNt to lose as well. So glad i was able to contribute to the "yes, it works!"
2014-08-02 06:14:55+0800 Author Belinda Hunter Going to try this now. I even took my phone back to the store and he told me something about I had something on instead of off to preserve my battery life so he turned it off and claimed it to be charging. Got home and it was still doing the same thing.
2014-08-04 11:01:47+0800 Haizum Rahmat its really work for my note 3!!!yay!!thanks ya!
2014-08-08 19:10:30+0800 Thong Bui Thank you so much I really appreciate your help!!!
2014-08-08 19:55:28+0800 shameka baker U are a genius! I was almost in tears, tried this for 20 seconds and it worked!!! Thanks a bunch!!!
2014-08-09 23:26:00+0800 Natalie Moore It didn't work for me. 🙁
2014-08-09 23:29:35+0800 Author Belinda Hunter I tried it and it didn't work for me. I finally took my phone back to the store and they ordered me another one because this phone is not even three months old. However, last night I used the charger for my Galaxy 3 and it actually worked. Yes the Galaxy 3 charger is smaller but notice that we have 2 charge ports on our notes and the Galaxy 3 charger will fit in one side of it. See if it works for you.
2014-08-09 23:31:54+0800 Natalie Moore I've been using my daughter's Moto G to charge it. Takes forever, but I can't complain if it's doing the job.
2014-08-10 16:21:39+0800 Adrian Necula Adrian N. I had a Note II with the same problem.. but I Had to go on service provider, and they changed my USB connector from the phone.. now I have this problem again with my Note 3.. I'll try to clean't like you said.. 🙂 thx !!
2014-08-11 21:42:26+0800 waheed ur rehman it actually worked wtf, best post of the year,no doubt
2014-08-12 11:47:48+0800 Celia Madrid IT WORKED!!!!!!!!!!! my boyfriend is so happy!
2014-08-13 22:20:54+0800 Paul Schortemeyer WHEW!  I have been fighting with this forever… your idea gave me the the solution I needed.  I didn't have a toothbrush (in the office) but I powered off the phone and use a safety pin to pick out the dirt, etc.  FINALLY IT'S CHARGING AGAIN!   Oh, and your name is fun to pronounce (-:
2014-08-13 23:45:07+0800 Lawrence Asare Thanks guys for this great and simple trick. I got so frustrated when my phone was not charging and giving me message I should use the original charger else it will take a long time for phone to charge. The phone will not charge even when you wait forever. I followed your trick by finding a dry new tooth brush head and I brushed the USB port for about 10secs. Wow, the phone has responded to treatment. Again thanks!
2014-08-14 01:52:11+0800 Natalie Moore It was my USB cable cord.
2014-08-16 23:23:53+0800 Bishal Pun Thanks it did the tricks to my note 3 too.
2014-08-19 15:04:09+0800 Cath Hallinan Didnt work for my phone.
2014-08-23 22:55:29+0800 Mrs. Kelly Ribeiro I was looking inside the prongs thinking I wish I was so lucky to have this work…. decided to blow air into the phone and HALLELUJAH… IT WORKED!!! You are seriously a life saver!!  My phone is still pretty new and I was already researching what I could do for an upgrade!  Now I will be looking into how to back up my data lol.   Phhhheeewww that was scary!!  Oh and you are so write about the dependence to our phones and the lack of preparation towards losing data!  Thanks again!!
2014-08-24 15:39:39+0800 devanshu goyal it wont work for me.please tell another solution!!!
2014-08-28 21:18:50+0800 Trandane sutherland Thanks alot bro it really works a 100% lucky I had a new brand tooth brush at home
2014-08-29 06:50:00+0800 Emely Rico Omg thanks you soooo much I just tried it on my note2 and it worked I use a new makeup brush and it did the trick
2014-09-02 20:15:33+0800 Alexander Poysky Worked, still amazed.. lol
2014-09-04 01:22:59+0800 Davit Piliposyan OMG FINALLY THIS CRAP SOLVED
2014-09-09 05:02:25+0800 Andrew Cooper Worked for me also~!
2014-09-12 14:35:08+0800 Ndapandula Pohamba thanks guys, lemme try it too..I really pray it works because I dont even have a spare phone to use for the meantime..
2014-09-12 15:52:08+0800 Ndapandula Pohamba very disappointed!! Mine not working..it still displays the battery thing when I put in the charger but it just not charging and to make it worse it is off!! Any suggestion guys?
2014-09-14 06:27:21+0800 Cath Hallinan I tried the toothbrush thing and it did not work.  I took phone into Samsung and they fixed it.  Turned out it needed a replacement USB port.  If you use lots of different cables, which I do, the USB port can become loose and lose its ability to connect.  A quick replacement fixed the problem and it cost $70. Im going to stick to one cable now and hopefully it wont happen again.
2014-09-18 20:41:03+0800 kaitlin parker Yayyy! It worked! Battery wouldn't go past 1% did this and it's at 5% in like 3 minutes! !!
🙂
2014-09-19 23:26:29+0800 Peter Nanos Worked! I also brushed the battery connections as they are copper too.
2014-09-26 09:14:49+0800 Rafi Bahasuan I cant believe it, it works! Thankyou very much…
2014-09-28 23:33:39+0800 Niylah YLeez (Lil Niylah) Wow! Hale the New Born King. I can just kiss you. My son's Samsung Galaxy III has the charge icon now. Not only did this work on the Tab but i was having minor complications with my iphone 5 8gb…the charging area got a tad bit wet from all this rain out here in FL which transferred dirt stains to the charger. I cleaned both w/ old regular toothbrush…wala. I plugged both of the gadgets to my macbook and now they both charge up!!!
2014-10-01 04:15:49+0800 hajira waheed U ppl are life saver. Cant thank you enuf. Got the prob today n luck dragged me to this page. Its charging fine now. A big big THANK YOU!!
2014-10-05 18:56:47+0800 Komal Bairamadgi WORKED FOR ME…….THANKS HEAPS
2014-10-06 18:33:41+0800 Devendra Singh (DS) Thanks. It it helpful.
2014-10-13 12:13:17+0800 Rowena Aquino my samsung galaxy tab 4 is not charging and not turn on. its not working for me
2014-10-13 16:48:50+0800 Dren Bersamira Thanks a lot! it worked for me! after dropping my phone into a pale of water!
2014-10-15 04:14:14+0800 Tara Forston Life saver!
2014-10-15 05:25:45+0800 Claims Department Works like a charm thanks dude
2014-10-19 05:47:17+0800 Diána Kovács shahada abubakar. You are my hero!
2014-10-19 11:52:40+0800 Kevin Schoen Yes, it fixed it, Galaxy Note 3. Had it about a year. Stuck a toothbrush in there wiggled around for about 5 minutes. Now it works.
2014-10-21 21:49:00+0800 Eng Siang Cheong ha, works like a charm 😀 thanks!
2014-10-26 17:42:09+0800 Po Burhan Leonardi Poetra Works just fine! Thanks!
2014-10-27 22:21:41+0800 Tahera Chaudhary JazakAllah Kahir, may God bless you in abundance, its charging.  good on you.
2014-10-30 07:20:57+0800 Anthony Villalon You just saved me some time AND money! Thank you very much!
2014-11-06 07:11:31+0800 Chester Chanco Nope, not working for me 🙁
2014-11-08 14:23:06+0800 Kathy DeBoy hurray! think it's working. thanks you! will request t-mobile send me another one anyway. keep reading that the company recognizes they're faulty.
2014-11-09 07:53:08+0800 Aeriuu You man, are a life saver.
2014-11-17 23:18:56+0800 Henry Medina thanks you !!!!
2014-11-18 09:51:01+0800 sneha pedarla U are a savior. It really worked. I'am not able to believe. Thank you soo much 🙂
2014-11-18 13:30:24+0800 Tinasteph Cheng Whoaaaaa it actually worked!! My phone wasn't even that old so I didn't expect the port to be so dirty!!~ I used a new toothbrush and brushed for a few minutes and also used a toothpick to scratch around in the port!~ Works now!
2014-11-18 13:30:27+0800 Tinasteph Cheng Whoaaaaa it actually worked!! My phone wasn't even that old so I didn't expect the port to be so dirty!!~ I used a new toothbrush and brushed for a few minutes and also used a toothpick to scratch around in the port!~ Works now!
2014-11-19 18:36:52+0800 Joe VanDerBos THIS actually works. Thank You!
2014-12-26 23:30:48+0800 oscar quezada It worked for me as well!!My Note 3 was only charging if I turned it off and only with another charger, not even with the original charger. Glad I was led to this page some how. thanks a lot!
2014-12-30 18:19:42+0800 Kamal Kadir I think my phone got hit by raindrops yesterday and I couldn't get the phone to charge after.  After reading your tip at work, I went down to the pharmacy to buy a cheap toothbrush and brushed 3 times with increasing strength. And now it's charging!  Thanks for the life-hack.
2015-01-08 08:43:55+0800 Fanomiasta Twentyseven Thanks alot brother, it Really work. am sooo happy. i was like shit i need to get another phone tomorrow 🙂 🙂 🙂
2015-01-10 22:17:39+0800 Tadiwanashe Macheka Thanks!! W O R K E D
2015-01-11 07:01:35+0800 AbdElrhman Adel Ah really thanks a lot ^_^
2015-01-13 17:26:02+0800 C Go (casabud) hello.. just wanted to share my experience. i also have a samsung t231. as i was charging it, i received a text and the phone hanged. then, everything went black. i tried many things, including this brushing technique that you suggested. but it didnt work. i wanted to open the tab like what they did on youtube, and sort of reset the battery (is that the right term?) but i couldnt dare. so, i waited for my husband, who didnt get as frazzled as I did. what he did was pressed the power button for many seconds, until — voila! —- it turned on again!!!!! i was so happy and relieved at the same time… so, to others who are having the same problem, just do a long press until the screen comes on…. i hope it works for you 🙂
2015-01-24 23:28:05+0800 Crystal Killeen Thank you so much, this worked great! The first time I tried it it didn't work, so I continued to brush the charging port for a little longer with a tiny bit more pressure and it finally did the trick. My phone was at 1% and is now at 20% after 15 minutes of charging. Those of you using a regular toothbrush like I did may need to brush for a little longer than the ones using an electric toothbrush. I probably brushed mine for about a minute or so. I also took the battery out while I did it, not sure if that matters or not. I am also using the charger from my galaxy s3 to charge it since the charger that came with the phone will not work.
2015-02-12 01:18:54+0800 Nick Brown You, sir, are a genius. Thank you for a saved visit to the store and expected argument about warranties and how a custom ROM can't affect the charging circuitry.
2015-02-16 07:31:57+0800 Val Lasay Great…. I was about to buy a new charger coz i thought my charger sucks…. Then i accidentally passd through a video in youtube : a review about this SHAHADA'S article…and waaaallllaaaahhhh its charging now… with a toothbrush that costs me 10 php.. Amazing.. Now worry free.. Thanks for this .. Such a big help
2015-02-28 10:45:40+0800 ANTHONY PRIDDY fixed my note 3!!!!!! temporarily. It turns out it was a broken connectuon inside the phone. Manufactured Warranty covered replacement since it was less than 1 year old.
2015-03-06 14:09:01+0800 Димитър Иванов Thanks for advice. I hope it will work for me too. I'll try tonight.
2015-03-14 00:03:28+0800 Rick James you are the man!
2015-03-24 15:12:06+0800 Firdaus Foods it's work..thanks dude..
2015-03-25 22:23:27+0800 Димитър Иванов Yesss! I tried three times, but finally the problem was fixed! Great! Thanks a lot!!!
2015-04-01 06:11:33+0800 Robert Thornhill Worked for me as well.took a couple of cleans. removed battery and cleaned that as well. device went into downloading do not turn off target mode. Scared me a bit but removed battery again and all seems to be working.
2015-04-05 18:23:11+0800 Mary Grace Ilustrisimo It doesn't work on mine. 🙁
2015-04-06 10:36:14+0800 C Go (casabud) try pressing the power button until something appears on the screen. it worked for my tab 🙂 hope that helps
2015-04-19 01:11:49+0800 Mark Peters worked!! Thanks!
2015-04-30 10:41:59+0800 Jean Renald Dorfeuille OMG, Thank you very much shahada abubakar, a huge shot out for you men, you're more than a Genius. It perfectly worked for me. I appreciate this article so very very much!!!!
2015-05-04 20:52:30+0800 Philip Chavez Looks like it work for me.. I also used some rubbing alcohol  on both the usb port and the battery charging gold area. Thank you so much…
2015-05-09 00:41:42+0800 Shasta Tancioco it worked for me as well.. you're a life saver!!! been crying while brushing the port hoping it'll work and it did!!!
2015-05-12 09:33:56+0800 Jaya Mayo It didn't work for me like any other suggestions
2015-05-14 00:12:41+0800 Thomas Sebestyen The TSA inspected my bag on a trip to Florida, and Axe shampoo leaked all over my charger cable. Not noticing, I plugged it in, and I think I shorted my port. I'm gonna try this, and I'll keep you posted.
2015-05-15 03:46:31+0800 srikar yadav not worked just opned from the box…its new one…plz help
2015-05-16 14:47:07+0800 Vennie Lee Not working for mine note 3….any other ways?? Plz Plz help…
2015-05-26 18:44:52+0800 Dean White Worked for me, so far. If it's not working for you, keep trying. Took a few tries and some very thorough scrubbing with the toothy-B to clear it out enough. Kisses
2015-06-09 05:43:57+0800 AntonGiulio Rogai Worked for me too !
2015-06-20 02:29:20+0800 Amit Doshi I had similar issue with note 4. 2 month old. All of a sudden it would not charge any more. I panicked and tried other chargers. No avail. I had bought the piece from Hong Kong and so the warranty was not available in my country (India). Service centre told me they would have to replace the charging component. It would cost me around 2700 INR. I had already tried using a old brush. It didn't help. Next I used a new tooth brush. That too didn't help. I had lost hope. I decided to try once more but this time I applied nail polish remover to the bristles. Brushed for 10 sec or so. Kept the phone to dry out for an hour. Was not hoping that to change anything. But to my surprise, the phone started charging.Would recommend this approach to be tried by everyone before approaching service centre!
2015-07-13 13:29:29+0800 Hamideh B thanks a lot! worked!
2015-07-15 13:20:01+0800 NURUL JANNATUL AKMAL MOHD SULAIMAN It works for me too.. Thank you so much for the idea :')
2015-07-17 17:24:30+0800 Nazim shariff It Works, Had got this N9005 from dubai so was a little apprehensive about samsung warranty and service. Just when i was about to take my phone to a samsung service center , Went though your post.Tried it for the first time but it dint work so was a little disheartened.
But tried it once again but this time a lil harder and vola it worked.

Thank you so much sir , you are a life saver.

Thanks Again,
Shariff

2015-07-21 06:03:45+0800 Leyla Mariama Diallo God Bless you!! Now I have 4 spare batteries…:-)
2015-07-31 20:49:56+0800 John Federick Jeresano Been trying my best to recover the damage done to my note by a spill of shampoo and spent almost 3 hours doing whatever i can, finally bumped into your posst and it's not working like brand new! THANKSSS! (go for regular tooth brush)
2015-08-09 19:13:00+0800 Astan Busby Worked for me too yay! 🙌🏼
2015-08-10 20:02:44+0800 Eyal Arami Amazing man, thanks a lot! Works like a charm!
2015-08-12 20:08:43+0800 Montague Monro …. Was so sure this was a troll or something. Couldn't charge my phone and it was stuck at 0%. Figured "what the hell" and tried it anyway. 1% charged has been achieved. things are looking up!
2015-08-26 01:33:23+0800 Tim Nardoni Regular toothbrush for about five minutes has worked for me so far. Scary time. Thank you, Shahada!
2015-08-29 01:11:49+0800 Jake Besaw Doesn't work for me, and idk what the problem is. Have no eater damage or anything.
2015-08-30 01:28:54+0800 Anh Nguyen Holy shit this was a life changing discovery.
2015-09-04 13:08:12+0800 Khairunnisa Suhaimi Doesn't work for me 😔
2015-09-15 07:54:19+0800 Tim Nardoni CORRECTION to my August 28 post: After a few more days, my phone stopped charging altogether and the toothbrush routine wouldn't revive it. I ordered a new USB port ($6!!!) from a reputable merchant on eBay and followed the simple steps in this video to install it tonight – so far, it seems to be working normally again! https://www.youtube.com/watch?v=p3jTy4DZLnwFYI: I'm no hardware expert, but the part I ordered was specifically labeled for my carrier. Be sure to include that in your search, just in case.
2015-10-02 10:41:58+0800 Bryan Rutherford Wow!!! Thanks for the tip Shahada this saved me a bunch of time trying to figure the problem out.
2015-10-14 22:49:09+0800 pooja c Thanks for this idea my Samsung galaxy grand 2 was not charging thanku ones again
2015-10-24 09:13:53+0800 JACKIE LEWIS

+

Ian J Thanks so much! It's charging now!!! 🙂
2015-11-12 19:24:00+0800 Peter My phone constantly says it's discharging frequently even when it's plugged in. Gets typically annoying when it's below 15% and the "connect your charger" thing pops up. I'm glad tech-brains exist!
2015-11-24 00:39:51+0800 Laura Freeman Thank you so much! I've only had this phone 2 days! It is a refurbished phone, so I guess it makes sense. It's now at 59% charge and still charging. I just sent back a dud phone to get this one. What a relief!
2016-01-17 22:57:39+0800 Kendra Price-Mays THANK YOU!!!!!!!!!!!!!!!!!!!!!!!!!!!!!!!!!!!!!!!!!!!!!!!!!!!!! My phone is actually charging it again. . .en route to buy myself another toothbrush! 🙂
2016-03-14 07:15:58+0800 Sherry Metcalf Amazing how something this simple just saved hours of frustration.  And I'm glad this was the first thing to pop up on the search filter on Google, because I didn't spend anytime searching other websites for no answers or for much more complicated answers. Thank you!
2016-04-28 19:50:49+0800 Eric Van Gorp (Gorp) This just fixed  phone!  This is awesome and thanks!
2016-06-07 03:10:46+0800 Elsonian K Shahada, even 4 years since your original post and your post is still helping people like me. Very helpful remedy for an old phone with this recent charging problem. Thank you.
2016-07-31 09:35:32+0800 Its Feedix Holy cow it worked! I tried it with my galaxy s7 cause for some reason it stopped charging, and now it charges!
2016-09-01 03:31:31+0800 Munawar Abbas it didnt help me 🙁
2016-09-01 03:50:42+0800 Elsonian K If the Note 3 was dropped while the USB cable was attached, the impact on the cable may have damaged the usb connectors to motherboard and replacement of the board or phone become the options of last resort.Sent from my Verizon, Samsung Galaxy smartphone
2016-09-10 20:35:58+0800 Melissa Reese Watch out for the note 7, it's being recalled for blowing up.
2017-01-11 04:09:00+0800 Mumsey Mumsey Ok, it's January 10th 2017, and this post just fixed my old phone. THANKS!!!
2017-01-20 10:07:27+0800 rebeca mayorquin

+

munawar abbas it didn't help me either
2017-02-09 01:41:00+0800 Feruza Sattarova Thank you! It worked!!!
2017-03-26 13:46:38+0800 Hayley Everage Just cleaned mine I'll update if worked!
2017-05-05 08:38:19+0800 Hayley Everage It worked.
2017-05-18 03:33:40+0800 Beebagr Baloch My Samsung doesn't charge.while during chagre when it is off then it vibarat. still i could not get solution.i bush it up but not worked.
2017-06-14 21:28:18+0800 Hiếu Nguyễn Đức thank you, my tablet is back
2017-09-06 12:24:26+0800 SuperConroy99 Holy CROW this legit just saved my metaphorical bacon! A friend of mine has been letting me borrow her Note 3 ((cause she has a better phone)) and earlier it started charging weird and now it's fine ever since trying this!
2017-12-02 05:13:10+0800 Lee H Or just change it yourself, it's very easy just look on YouTube and buy the USB strip off eBay for $4 …. all you need us a very small screwdriver and good light…
This post was originally published publicly on Google+ at 2012-04-13 23:13:46+0800