Choosing Your UniFi Phone Number
Choosing Your UniFi Phone Number
Telekom Malaysia usually gives a better deal if you apply for UniFi service on-line rather than go through their operator or agents. the deals vary from free installation, to one month free usage, and so on.
However, when applying for the service online, you are given a screen of telephone numbers to choose from. Whereas if you apply via their operator you can usually request a special number (subject to availability).
Today I discovered that, when applying online,  if you don't like any of the numbers presented, you can press Refresh on your browser, and it will present you with a /new/ batch of numbers to chose from. I went through about 10 page refreshes to get the number of my choice.
---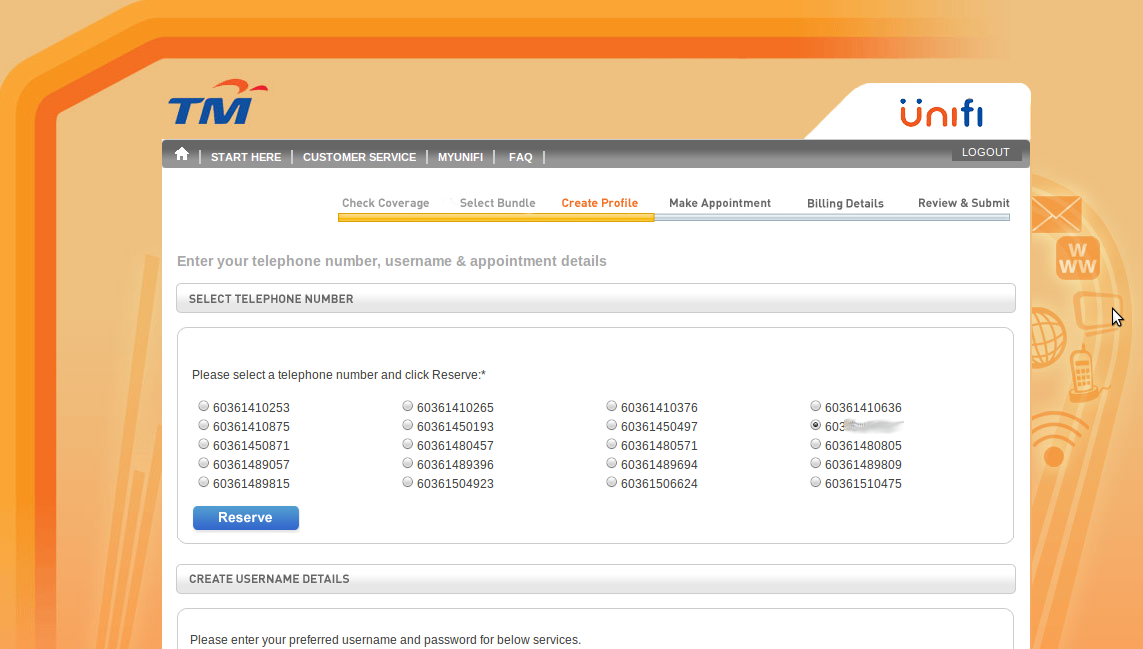 ---
Comments (2):
2015-09-22 14:35:19+0800 Saidalmaruzi muhammad suki could you please guide me how to do it? i faced up some problem regarding this issue.
2015-09-22 16:01:03+0800 shahada abubakar that post was from over 3 years ago …  I suspect if you're not seeing that screen when applying online, the online process has changed.
This post was originally published publicly on Google+ at 2012-07-16 14:51:22+0800