New Toy: USB to TTL_RS232_RS485 converter
Ordered this USB to TTL/RS232/RS485 converter on 6 September … it's only arrived now, 2 November. Almost two months. It's postmarked 9 September in China, so likely was stuck in Malaysian customs.Package appears to have been opened for inspection, although there isn't a "opened for inspection" stamp is on it.
Now left with one more ebay order … which was order 15 August! I think can give up on that one.
---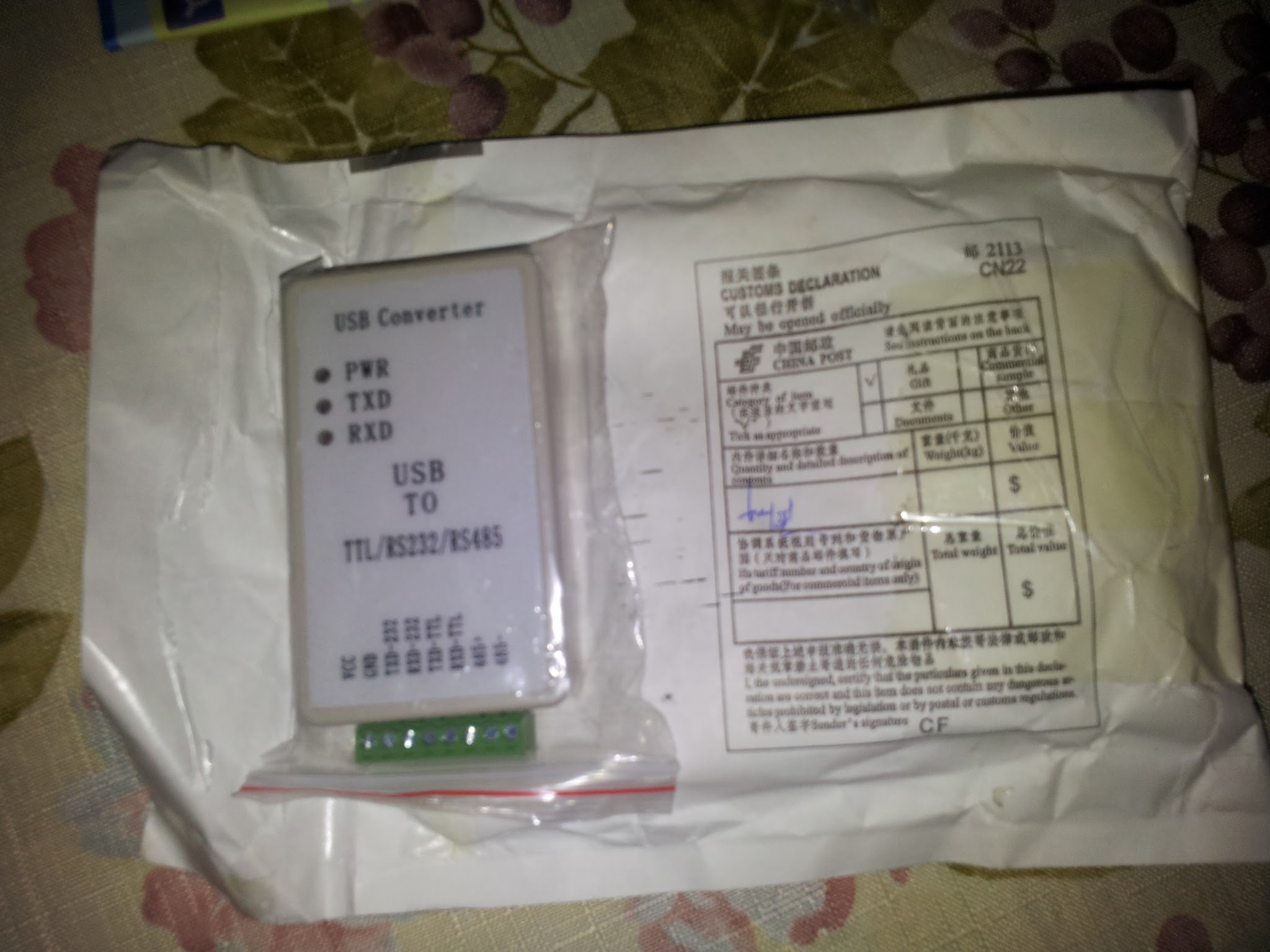 ---
Comments (1):
2012-11-18 08:27:04+0800 Mohd Misnan I bought HDMI to VGA converter for my RPi a month ago and yet to see it. Bought from the seller just because of the price and ignoring the negative comments left by buyers about slow post. Usually ChinaPost will be ultraslow compared to others ..
This post was originally published publicly on Google+ at 2012-11-02 18:31:58+0800